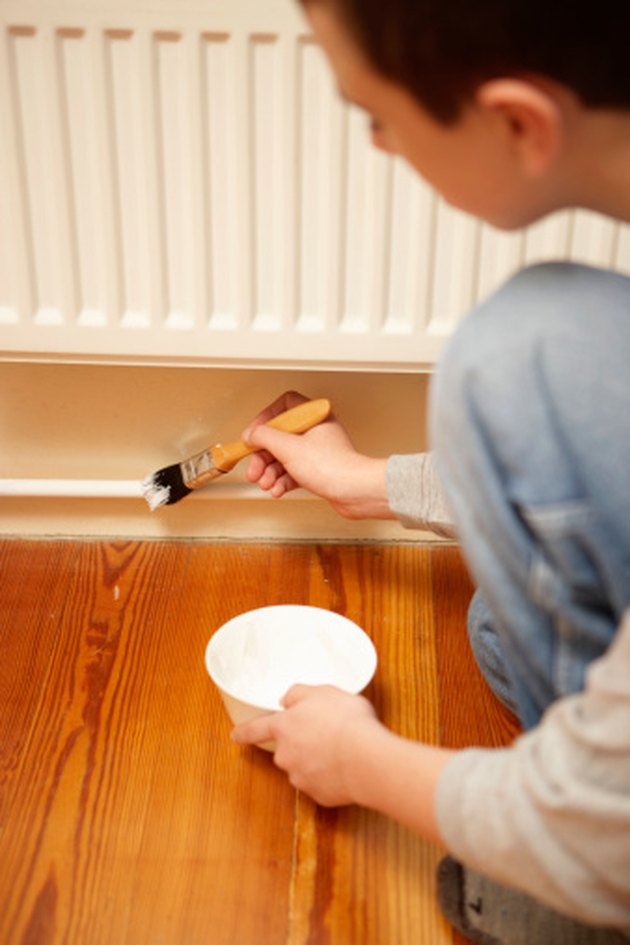 Many older homes use a baseboard heating system to provide heat. This is a system in which hot water is pumped from the boiler in the basement through pipes to the rest of your home to provide heat. Each room receives heat from pipes that run along the baseboard. These pipes are covered in metal fins which provide a greater surface area to distribute the heat. Covers are placed over the pipes and fins to protect them as well as to hide them from view. These covers can be taken off to be cleaned or replaced.
Step 1
Remove the left endcap from the heating unit. It should slide right off, but unscrew it if it's attached with screws.
Step 2
Remove the right endcap from the heating unit.
Step 3
Lift the front cover off of the heating unit.
---
Carson Barrett began writing professionally in 2009. He has been published on various websites. Barrett is currently attending Bucks County Community College, pursuing a Bachelor of Arts in sports management.