The Trane XE80 is a residential gas furnace. Trane products are found worldwide and have a solid reputation. However, as with many heating systems, wear and tear can occur. The problems are usually relatively simple to troubleshoot, whether it is an issue with a clogged air filter or condensate drain. Before calling in a service repairman, there are a few troubleshooting steps you can run through on your own.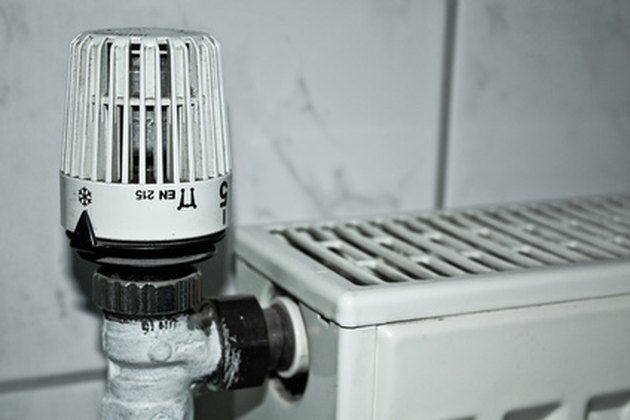 Step 1
Inspect the household electrical panel for any blown fuses or tripped breakers if the furnace does not operate or will not ignite. Reset any tripped breakers and replace fuses with others of the exact same amperage rating.
Step 2
Check the air filter for dirt buildup if the blower runs excessively and there is insufficient heat. Remove the blower door and lift the filter out of the holder. Vacuum the filter until clean. Replace the filter if it is damaged. Ensure that the supply and return registers are free of obstructions. Reinsert the air filter and fully close the blower door.
Step 3
Check to make certain the thermostat is set to the "On" position as well as the desired temperature if there is no heat and the blower will not function. Verify that the blower door is securely closed. Reset the system if the unit is still not operating correctly. Turn the unit off and on again in the space of 30 seconds.
Step 4
Check to see if the furnace's condensate drain is clogged if the blower is operating correctly but there is still no heat. Remove the clips that hold in the trap and drain the trap outlet. Flush out any blockages and reinstall the trap clips.
Step 5
Inspect the flue system to check that it is free of obstructions or corrosion. Turn off the gas as well as the electrical power before checking the flue. Ensure that the vent screen at the end of the flue is free of blockages.
Step 6
Turn the thermostat off for at least three hours to reset the unit if it is generally not operating correctly. If this does not solve the problem, contact your local Trane service center.