Swamps are wet areas that have both plant and animal life, and are often heavily forested. Swamps have very few herbaceous plants because they get little to no sunlight, due to the many tall cypress and black gum trees that shade the swamp. Few plant species can tolerate high iron and low oxygen levels associated with the long term flooding of swamps.
credit:
Photos.com/Photos.com/Getty Images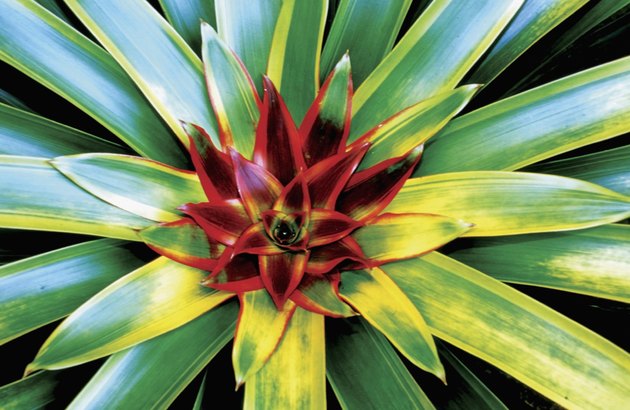 credit:
Medioimages/Photodisc/Photodisc/Getty Images
Bromeliads are members of the pineapple family, bromeliaceae, and are perennial herbs. These herbs usually grow on other plants and lack woody stems. Though some species' common names, such as ball moss and Spanish moss, suggest that these are mosses, bromeliads are actually flowering plants with very small blooms.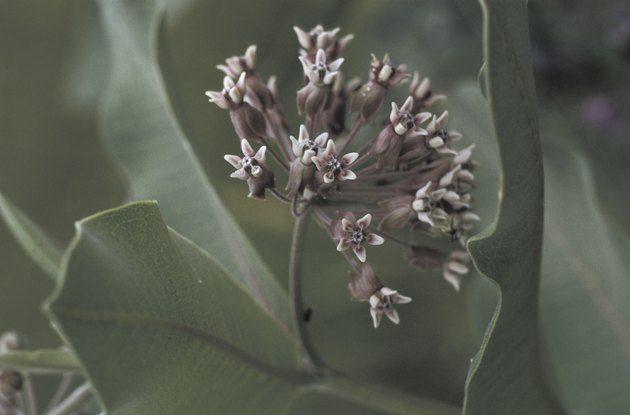 credit:
Hemera Technologies/Photos.com/Getty Images
Milkweed, also known as swamp milkweed, is an herbaceous perennial from the apocynaceae family. The plant is found in the northeastern and southeastern United States. It can grow up to 5 feet tall and has white, pink and mauve blooms. The plant also likes the sun and attracts butterflies.
credit:
Medioimages/Photodisc/Photodisc/Getty Images
A water lily is a floating aquatic plant with flat, round leaves. The plant has a large, fragrant white or pink bloom. The leaves have long stems and are reddish-purple underneath. The flowers open in the early morning and close around noon. Water lilies are native to the northeastern United States. Water lilies are found floating on top of the water surface or just below it.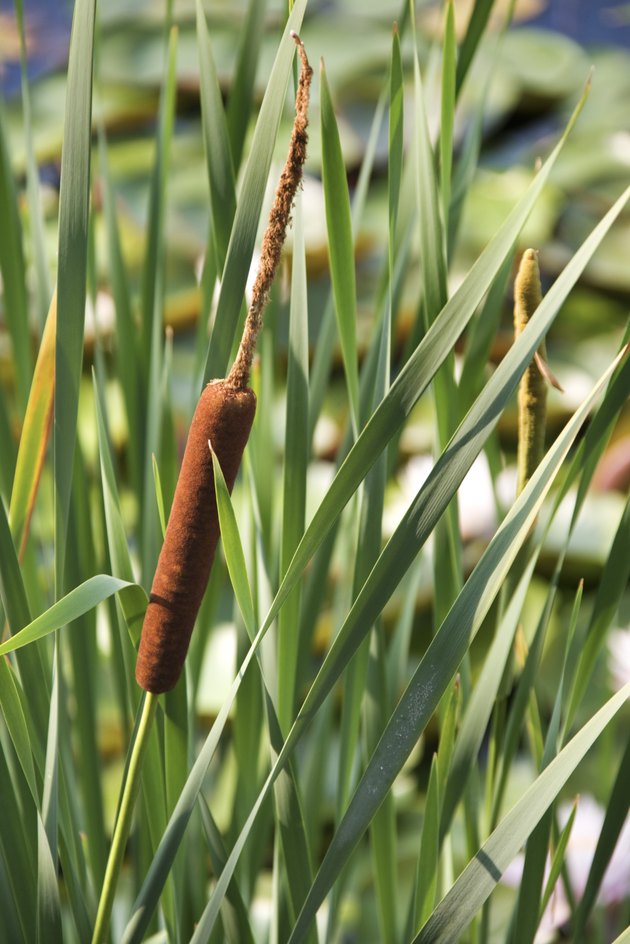 credit:
Jupiterimages/Comstock/Getty Images
Cattails are found in many marshes, swamps, ditches and in shallow bodies of water. These plants will grow in water up to 4 feet deep and continue to grow above the water's surface, reaching total heights of up to 10 feet tall. The flower is a fuzzy, brown cigar-shape and is located at the top of the stalk. The long, flat leaves of the plant measure about 1 inch wide. Cattails help shorelines resist wave erosion.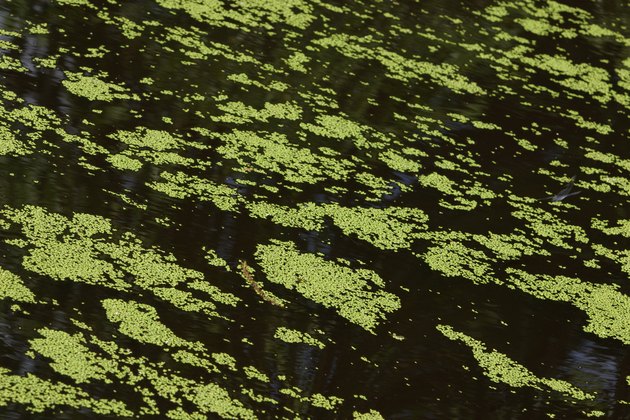 credit:
Hemera Technologies/AbleStock.com/Getty Images
Duckweed is a free-floating plant that has an explosive, quick-spreading reproductive system. Duckweed can be found in swamps all around the United States. The individual plants look like leaves and are typically less than 1/4 inch wide. Each plant has a single root that stems from its bottom, hanging below to extract nutrients from the water.