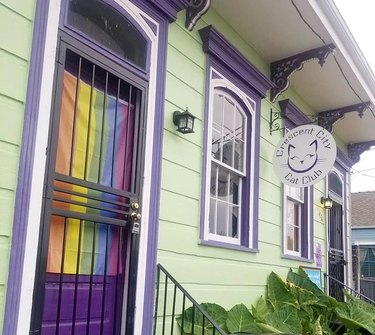 If you're a cat person — and really, ​really​ love cats — we have the purrfect property listing for you. Located at 1021 Marigny St. in New Orleans is the Crescent City Cat Club and according to ​Sun Herald​, the residence is now being sold at a discount — but there's a catch.
If the property buyer decides to keep the four-bedroom, three-bathroom shotgun double as a cat cafe or club, they will get an eight percent discount. The full price is $550,000, so the discount would be $44,000. Unfortunately, the current cats are not included (but they are still looking for forever homes). This is according to the Crescent City Cat Club's current owner, Eshyah Selig, on Facebook.
Before it became a cat club, Selig reports that 1021 Marigny St. was three rentals. That's why the 1,995-square-foot home is split down the middle with two kitchens and two bathrooms. There is also an office, a dedicated "cat room," and an outdoor patio. The buyer will also inherit a giant cat mural thanks to the latter, Selig thinks the property could make for a great daycare center.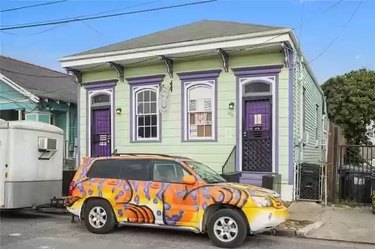 If you've been wanting to open your very own cat cafe, now might be the right time. You can find more information about the listing here.