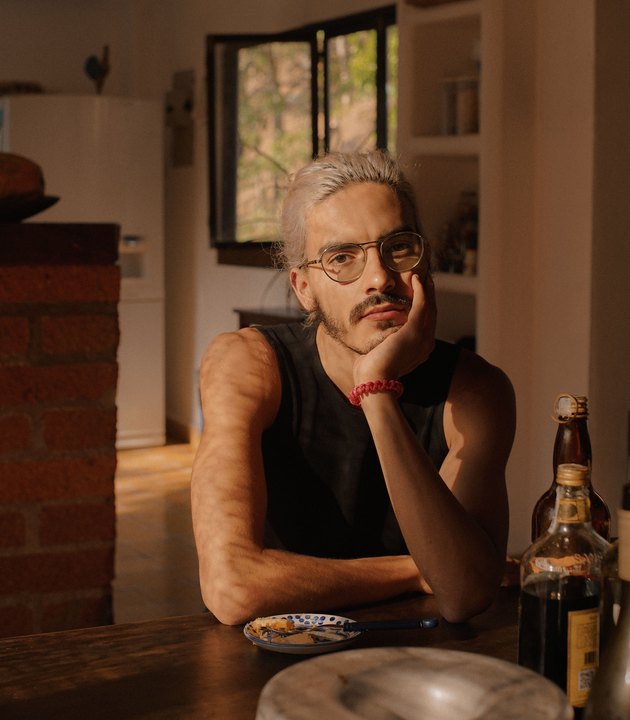 Amidst a global pandemic, queer Latinx aromatherapist, Juan Felipe, has spent 2020 preparing to launch Shocks of Love, a fragrance and aromatherapy brand. The company is all about transforming contemporary fragrance experiences by helping people create all-natural, non-toxic, cruelty-free scent rituals, starting with a collection of five sprays: Woo Woo Me, a meditative blend; Sweet On You, a grounding and uplifting scent; Dreamlover, for dreamy and relaxing bedtime vibes; Dance With Me, a spicy, invigorating blend; and Tender Loving Care, a restorative and revitalizing scent.
In a time when personal and spiritual care have become increasingly vital to daily resiliency, Shocks of Love is helping to champion inclusive and intentional approaches to at-home self-nourishment and spiritual care.
After months spent accidentally quarantined at his family home near Medellin, Colombia, Rendon, who comes from a family lineage of Colombian agronomists, was able to reconnect with his roots and build scent rituals to ground from home. We caught up with him to discuss his creative process, at-home rituals, and the power of aromatherapy.
​Hunker​: What does a Shocks of Love home ritual practice look like?
​Juan Felipe​: It looks like knowing when and how to check in with yourself. I first started working with natural oils to help ground me in moments of anxiety or to give me that transportive, elated feeling of being a new world. I would absolutely die for the deep honeyed notes of a neroli oil or the bright piney smoke of cypress, feeling them either induce or tug me out of the trances of my day's twists and turns. Over time I moved beyond the book-end emotions and started incorporating scent into simpler check-ins throughout the day — a whiff of geranium for a little pick-me-up, a dab of lavender to reset before yoga practice, some sandalwood to feel grounded.
​Hunker​: So scent and care are intertwined for you?
​JF​: Yes! There is so much inherent power to scent. It's undeniable. Natural aromatic molecules cut straight to your brain's limbic system and bypass executive control as you smell them. How you react to scent is a combination of millennia of evolution and your own personal memory and psychological make-up. This is why incorporating scent into self-care rituals, especially informed by the practice of aromatherapy, is so effective.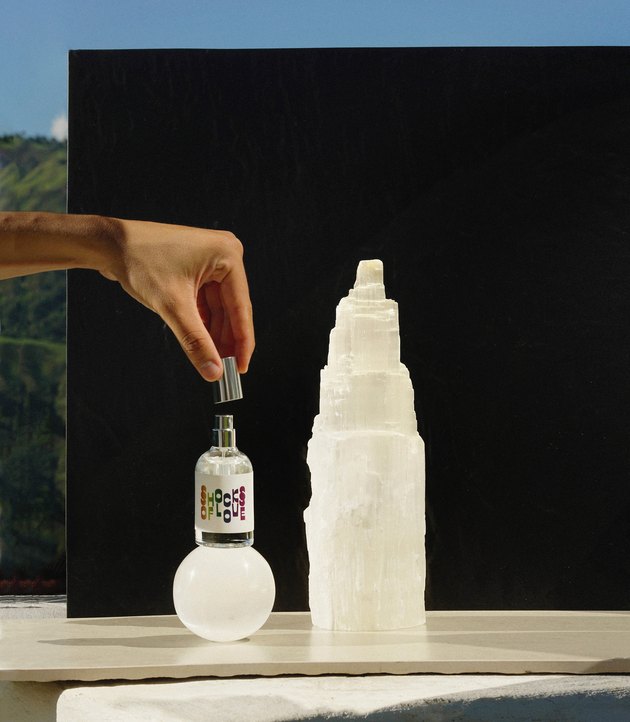 ​Hunker​: How is Shocks of Love shifting the concept of "home" during the pandemic?
​JF​: We take the adage ​home is where the heart is​ seriously. In this sense, your body is the truest home you have, the vessel through which you are navigating one of the most difficult years on record. The pandemic has seen the most privileged of us experience a lot more time at home, in isolation, than ever before. A benefit of working with aromatherapeutic scents is that they can alleviate a lot of this increased tension and stagnation.
​Hunker​: Speaking of the pandemic, we heard you were accidentally quarantined with your family in your home country of Colombia for four months. How did reconnecting to your family roots shift your creative practice?
​JF​: I was very lucky to have been at the right place at the wrong time. I happened to be celebrating my birthday abroad in my family's home (where I was born) in Medellin, Colombia, when COVID-19 became a pandemic. Shelter-in-place regulations there were much stricter than in the U.S., and we stayed every day at home for almost four straight months. I was so thankful to have traveled with my oils and aromatics, and in the company of my dear friend and talented photographer Tonje Thilesen (who took all these images).
Although "Scent Rituals" formulations had been mostly finished and tested in soft-launch for some time, I grew an affinity for certain oils and made some last minute adaptations to certain recipes to honor both my family heritage and stay present to the information around me.
​Hunker​: How does Shocks' intersectional, inclusive approach challenge traditional home wellness industry practices?
​JF​: We believe in scents that center you, both literally and figuratively. Beyond being inclusive in our marketing and representation, we believe in scent that focuses your attention on what you are smelling ... There is also something to be said about challenging the standard neutral, beige-tone aesthetic often associated with luxury wellness and beauty brands. Let's bring color into wellness. Let's highlight a psychedelic aesthetic that asks you to question the norms of how you engage with scent in your day-to-day. Life is chaotic. Life is inclusive.
​Hunker​: What are your favorite home products to pair with a Shocks of Love ritual moment?
​JF​: A serpentine velvet couch. Hah! In all seriousness, though they work great standing up, having a comfortable grounding space where you can repose and melt into while you douse yourself with a Shocks of Love is a step up! Other than that, I know that a yoga mat and post-shower vanity are my personal go-to altars for using Shocks at home.
​Hunker​: How has Shocks of Love kept you and your loved ones grounded and well at home during this difficult time?
​JF​: One thing I really love about "Scent Rituals" is that you can share them with friends and family in a way that traditional alcohol-based perfume does not allow. You literally mist all the air around you and your loved ones and share a deep breath. It's almost like a group hug, but for the air around you. Each ritual has its own aromatic signature, and I love to share and figure out which resonates most with my friends.
---
Ivanna Baranova is a poet, writer, and editor. She is the author of CONFIRMATION BIAS (Metatron Press, 2019).
View Work