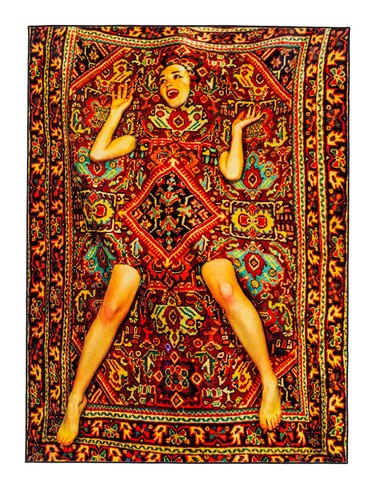 Has she fallen "in" to the rug? Or is she trying to get out?
Is it a new type of romper? A rug-per?
One of those cutouts at amusement parks for photos?
The new planking?
Or just a nightmare of epic proportions?
---
Leonora Epstein is Hunker's Senior Director of Content. She has previously served as Executive Editor at HelloGiggles and as BuzzFeed's Deputy Editorial Director. She is the co-author of "X vs. Y: A Culture War, a Love Story" (Abrams, 2014). Feel free to reach out at leonora@hunker.com.