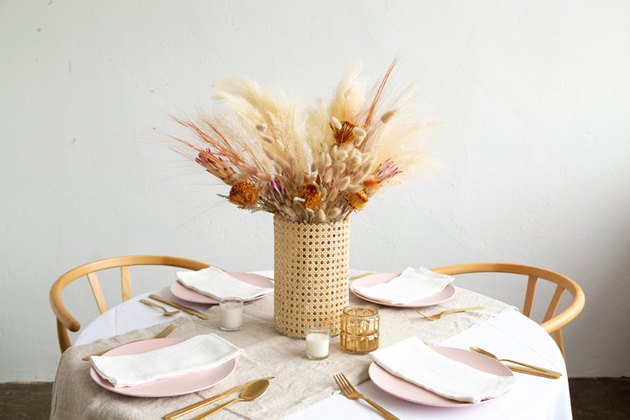 Caning is everywhere right now — from store bought furniture to DIY projects. It is classic and never goes out of style. So, for this project, we decided to cover a glass vase in cane webbing (otherwise known as caning), and paired it with a mix of dried florals and grass. It's the perfect decor for your home or for a celebration.
The earthy grasses and floral tones look so beautiful with the light caning color. (We just love the idea of using this as a table centerpiece at wedding — the shades of terra cotta, pinks, mustard, and yellows are so on trend for 2020 weddings.) Read on for how to make the simple vase and pretty arrangement.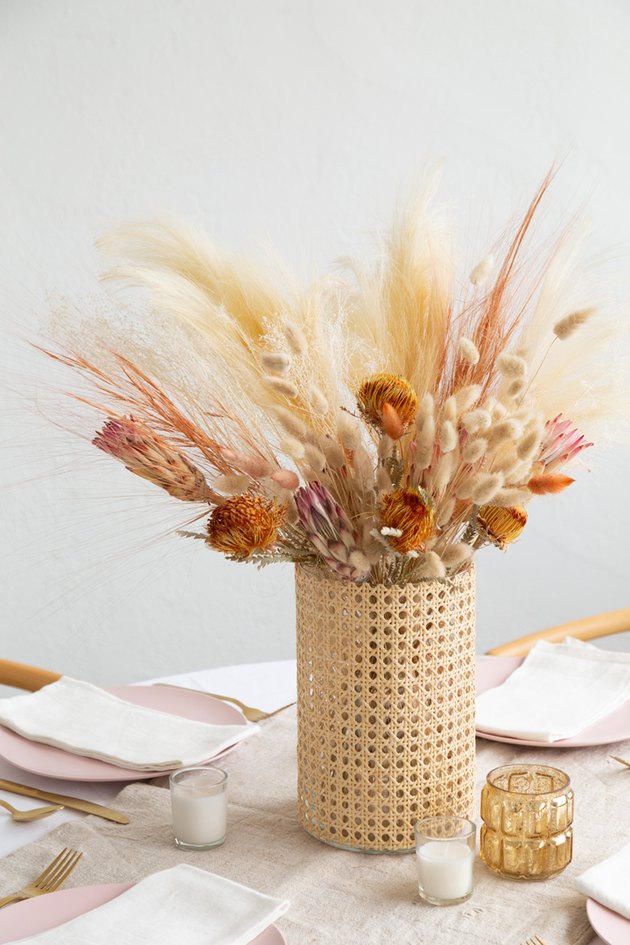 Step 1
Wrap the cane webbing around the vase, and then mark on the inside of the caning with pencil where you want to cut.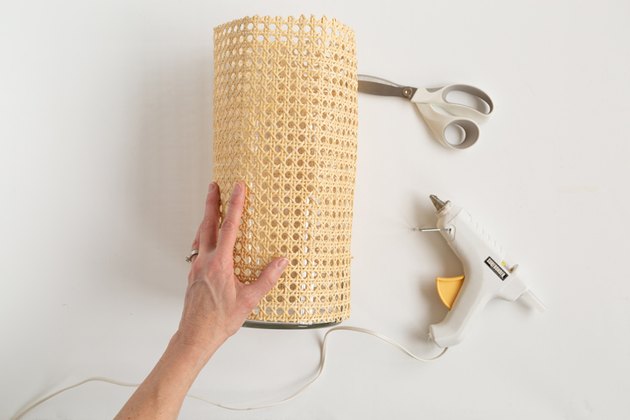 Step 2
Cut the cane webbing at the "end" of the pattern so there will be minimal unraveling when cut.
Step 3
Next, add hot glue to the edge of the caning. Use a small amount of hot glue so that it doesn't seep through the cane webbing. Once you wrap the webbing around the vase, adhere down the back with glue.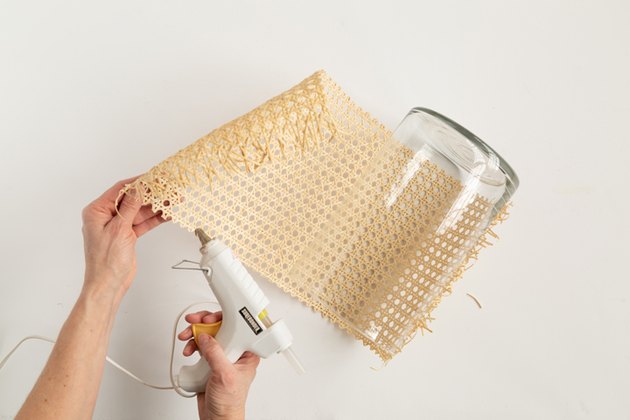 Step 4
Finally, add a mix of the pampas grass, bunny tails, and dried flowers to the vase.