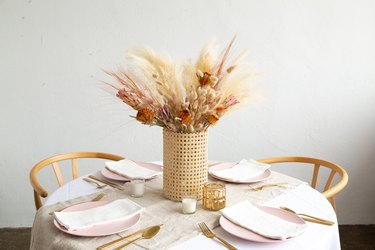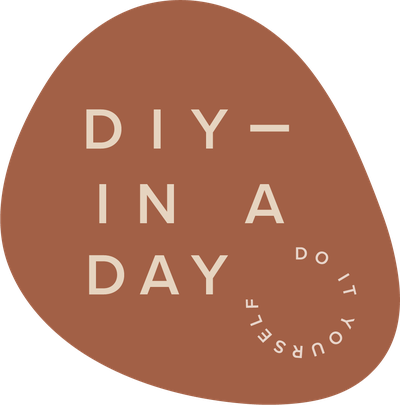 DIY in a Day brings you step-by-step instructions for easy projects that will spruce up your space — within 24 hours (or less!).
Caning is everywhere right now — from store bought furniture to DIY projects. It is classic and never goes out of style. So, for this project, we decided to cover a glass vase in cane webbing (otherwise known as caning), and paired it with a mix of dried florals and grass. It's the perfect decor for your home or for a celebration.
The earthy grasses and floral tones look so beautiful with the light caning color. We just love the shades of terra cotta, pinks, mustard, and yellows. Read on for how to make the simple vase and pretty arrangement.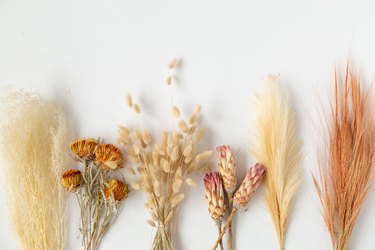 Things You'll Need
Step 1
Wrap the cane webbing around the vase, and then mark on the inside of the caning with pencil where you want to cut.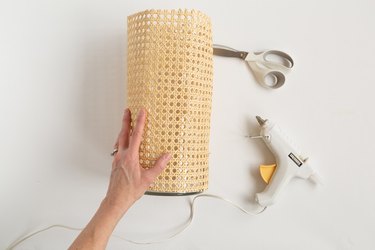 Step 2
Cut the cane webbing at the "end" of the pattern so there will be minimal unraveling when cut.
Step 3
Next, add hot glue to the edge of the caning. Use a small amount of hot glue so that it doesn't seep through the cane webbing. Once you wrap the webbing around the vase, adhere down the back with glue.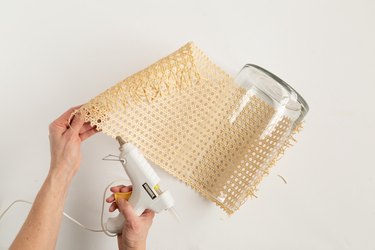 Step 4
Finally, add a mix of the pampas grass, bunny tails, and dried flowers to the vase.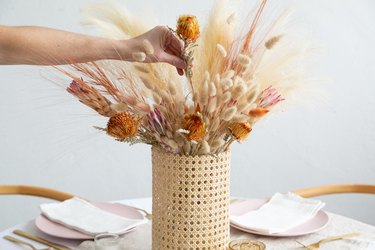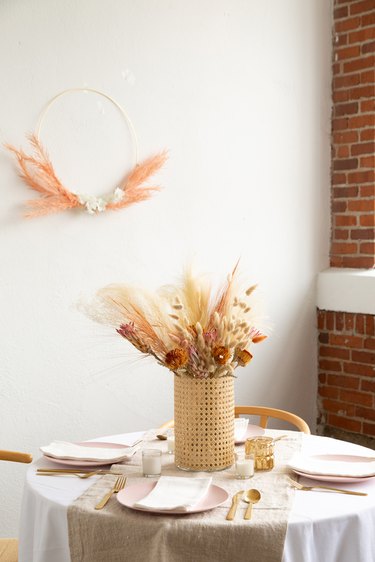 ---
Alice & Lois is a DIY and lifestyle blog where twin sisters Sara and Melissa share their inspiration, projects, connection and celebrate the good in life. They create inspiring posts centered around home, family, style and creativity, specializing in simple, yet sophisticated DIY projects. Sara and Melissa live in two very different places – Sara is in the heart of the midwest, Indianapolis and Melissa in the majestic ski town of Crested Butte, Colorado. Alice & Lois was named one of the Top 10 DIY and Decorating Blogs by the editors of Better Homes and Gardens in 2015 and 2016 and recently named one of the Top 30 DIY Blogs to Follow by Domino.