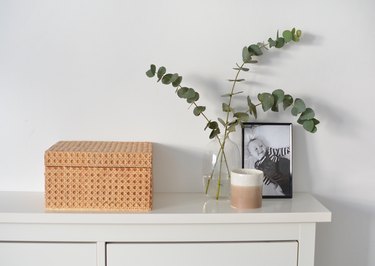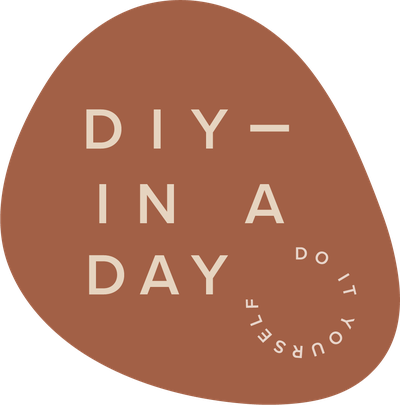 DIY in a Day brings you step-by-step instructions for easy projects that will spruce up your space — within 24 hours (or less!).
Cane is having a moment and we are absolutely here for it. If you've been DIYing your furniture with cane panels (see our projects here, here, and here), you may have some cane offcuts that you want to use up. We've been making some smaller home decor accessories using cane leftovers that are a perfect nod to the cane trend without being too overpowering. So, if you're looking for some cane inspo, these easy projects might be just the thing you're after.
Cane Storage Boxes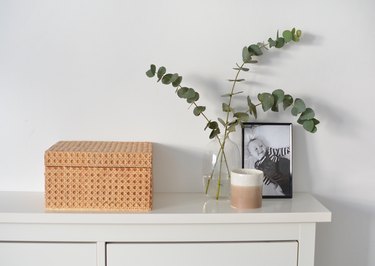 Storage is all-important, so if we can make it cuter, why not? This quick project is ideal for small boxes or even jewelery storage.
Step 1
Pick a wooden box to makeover.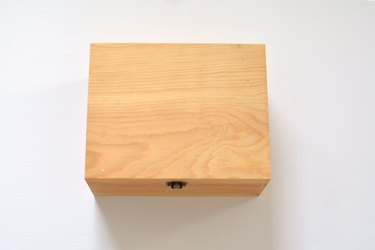 Step 2
Unscrew the hinges so you can remove the lid.
Step 3
Take a piece of cane webbing and cut it to the same size as the lid.
Step 4
Brush glue over the back of the cane.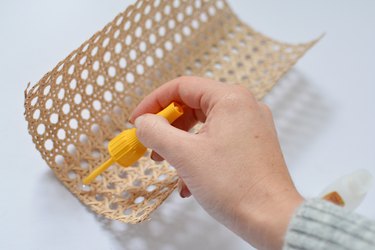 Step 5
Place the cane glue side down onto the lid.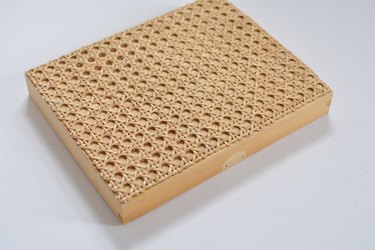 Weigh down the cane webbing with books to keep it in place while it dries.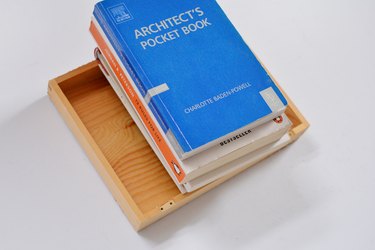 Step 6
Cut smaller pieces of cane to cover the other sides of the lid.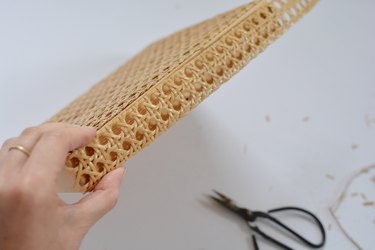 For smaller sections, you can glue along the edges and place the cane on top. Repeat until you've covered the box.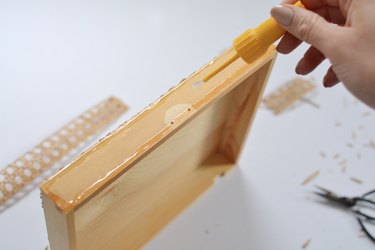 Step 7
Screw the hinges back onto the lid to finish.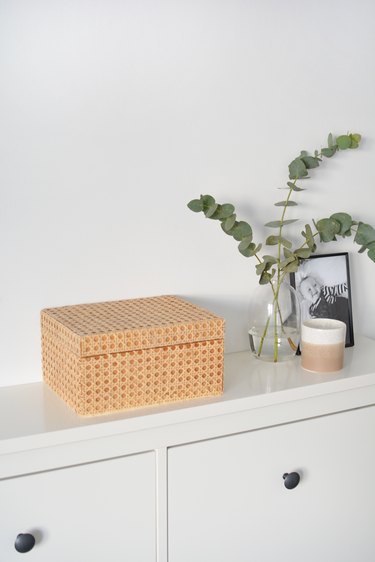 Cane Pencil Holder
Making a cane pencil holder is very simple and hugely practical for your office space. This small scale DIY can be made in under 30 minutes and is a great way to update the look of your desk.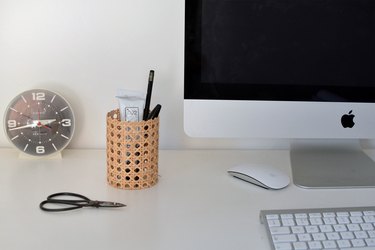 Step 1
Take a round wooden disk measuring approximately 3 or 4-inches in diameter.
Step 2
Glue all around the edges.
Step 3
Take a piece of cane and wrap it around the wooden disk so that the ends line up with the glue. You'll want about 1/2 inch of overlap on the cane, so run some glue along the joint where the cane overlaps.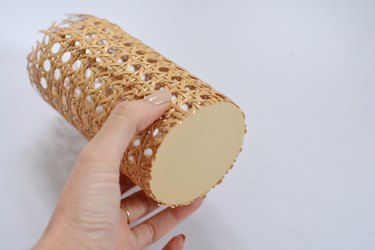 Step 4
Tie the cane with some string to stop it from unrolling while it dries.
Step 5
Once dry, trim the cane to the height you want. (The holder pictured here is 4 1/2 inches high.)
Pop in your pencils to finish!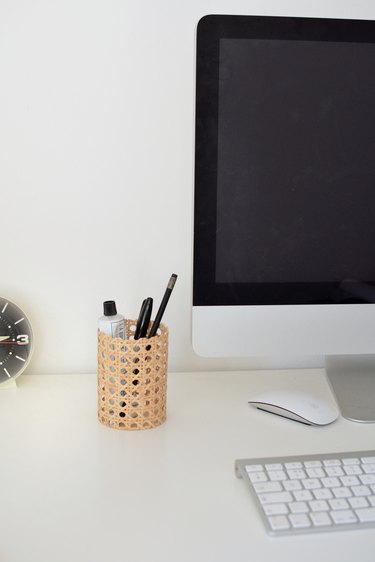 Cane Votive Holder
We couldn't make some cane home accessories without including some candles. Votive holders are a great way to incorporate touches of cane into your home decor.
Step 1
Take a small drinking glass that's wide enough to hold tealight or votive candles.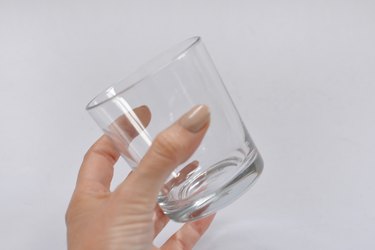 Step 2
Wrap cane around the glass and, using scissors, trim the cane to the same height. (You'll want about 1/2 inch excess on the width so that the cane overlaps when you wrap it around.)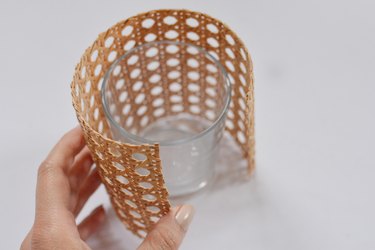 Step 3
Run some glue along the edge of the cane where it overlaps.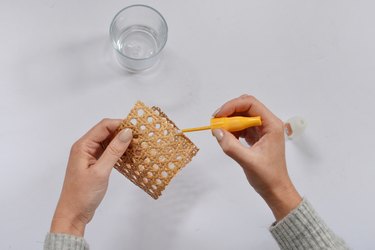 Step 4
Wrap the cane around the glass. Tie the glass with string to hold the cane in place while the glue dries.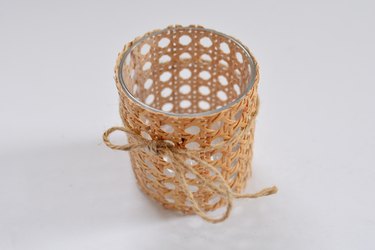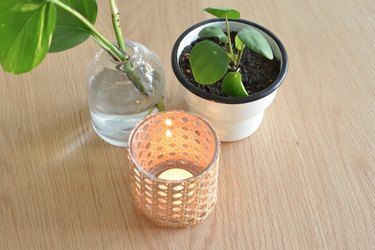 ---
Content creator and brand new mum, Caroline studied fine art before launching her blog burkatron which has been an outlet for her love of DIY and design ever since!