There's no denying that cane furniture is having a moment. (See gorgeous evidence here, here, here, here, and here.) This boho decor trend is all over our Instagram feeds and it's giving us ALL the feels. If you haven't already invested in some cane pieces, this DIY may be just the push you need. Our latest IKEA hack is a Besta storage unit with an airy Scandifornian vibe. Best of all? This makeover is so easy you don't even need your power tools.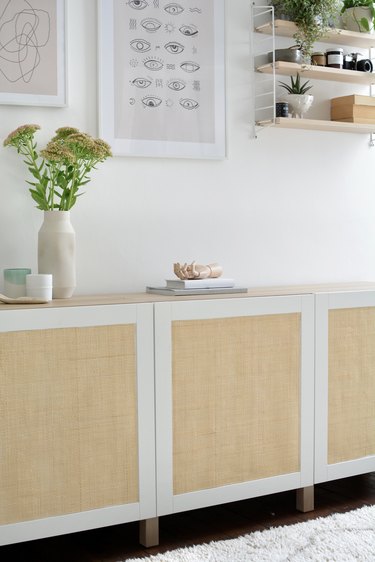 Our Besta combination is comprised of one double and one single frame joined together, but you can mix and match the storage combinations to suit your space.
Step 1
Measure the height and width of the smaller recessed panel on the Hanviken doors using a tape measure. (We've used the 23 5/8-inch-by-25 1/4-inch Hanviken doors, so our internal panel measured 19 inches by 20 3/4 inches)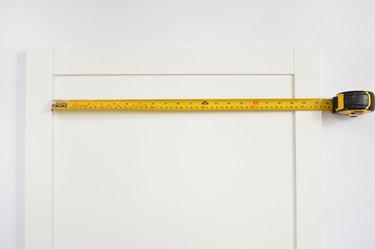 Step 2
Unroll your cane webbing. If it's very stiff, you can first soak it in warm water for 20 minutes.
Step 3
Grab a pencil and mark out the measurements of the inner Hanviken panel onto your cane. You're going to cut the cane to measure the exact same size, so be careful that you don't make it any smaller. (It's always better to cut a little too big and have to trim it slightly later.)
Step 4
Using scissors, cut out the cane panel.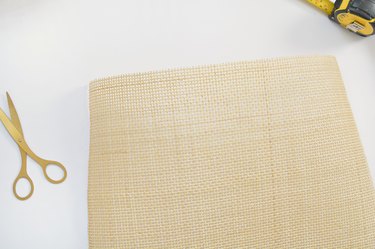 Step 5
Next, cover the recessed door panel with a layer of strong adhesive.
Step 6
Place your cane panel firmly onto the glue.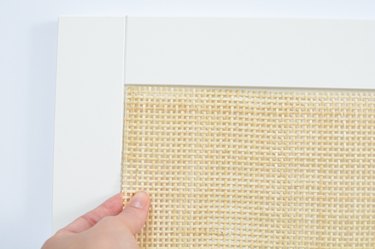 Weigh it down with some books or heavy objects while the glue dries.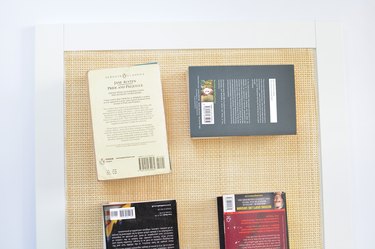 Once dry, you can hang the doors onto the Besta frames to finish!