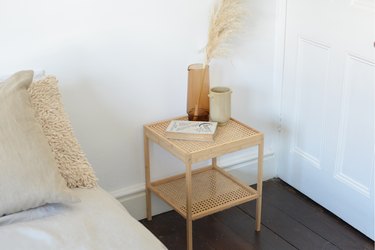 We're loving the look of cane right now, from headboards to cabinets — we just can't stop pinning them on our Pinterest boards. If you're longing for a statement piece of cane furniture, why not consider a DIY approach? Cane webbing is reasonably priced and easier to source than ever, so giving your furniture a boho makeover is easier than you might think. With a few simple tweaks, we've taken an plain bedside table from basic to beautiful.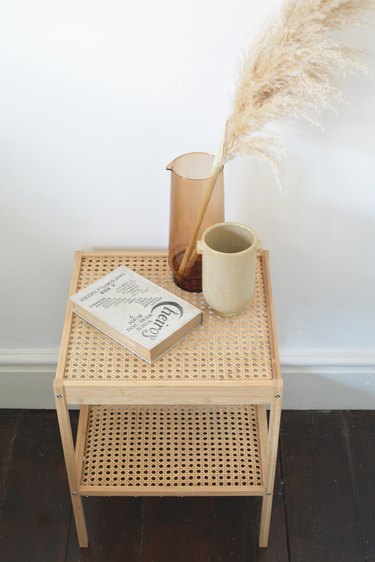 Step 1
Unpack the Nesna bedside table and remove the glass shelf. Roll out the cane webbing and place the glass shelf on top.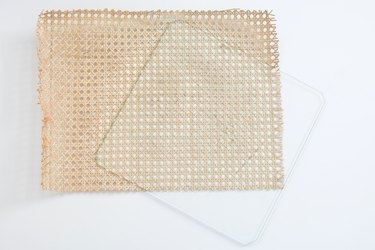 Step 2
Using scissors, trim the cane to the same size as the shelf (approximately 13 1/2 inches by 13 1/2 inches).
Tip
You can soak cane webbing in warm water to make it more flexible and easier to work with!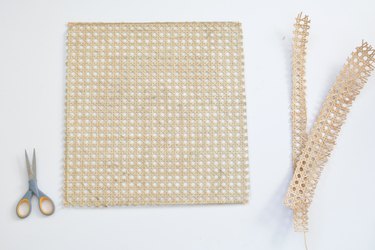 Step 3
Assemble the bedside table according to the instructions but leave out the five cross slats that form the lower shelf (you won't need them).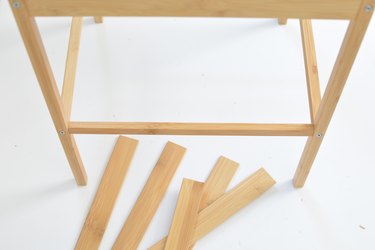 Step 4
Cover the glass shelf in contact adhesive, you can use a cheap paintbrush to cover the area quicker.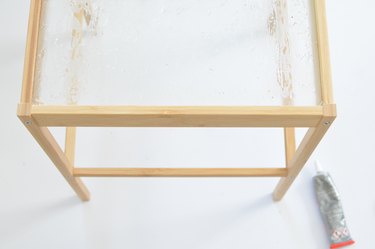 Step 5
Place some adhesive onto the back of the cane webbing and place it onto the glass. Trim the cane around the edges and leave the adhesive to cure.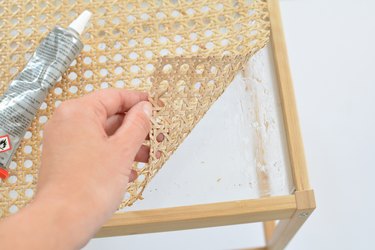 Step 6
Once the top shelf is dry you can flip the table upside down to work on the lower shelf. Cut a second piece of cane to 14 inches by 13 1/2 inches.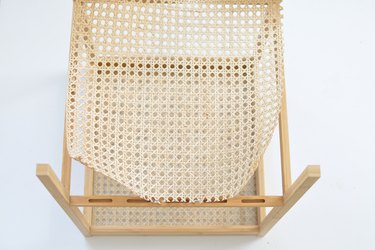 Step 7
Place the cane onto the underside of the shelf; staple it to the shelf bars to secure it. Trim off any excess cane to finish.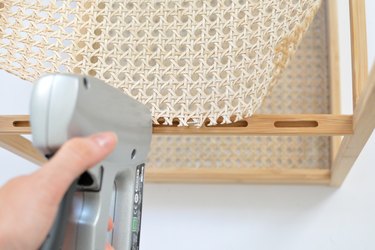 One boho-inspired cane bedside table!