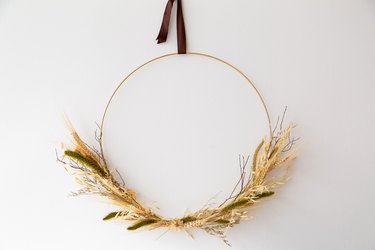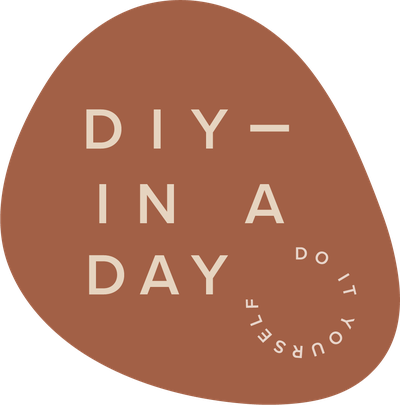 DIY in a Day brings you step-by-step instructions for easy projects that will spruce up your space — within 24 hours (or less!).
This autumn, learn how to make a seasonally-inspired wreath using wheat, dried grasses, and a simple gold hoop. Hang it on your front door, above a fireplace, or as use as decor for an entryway wall. It's a statement piece you'll want to have on repeat every year.
Luckily, dried grasses have become easier to find in craft stores and online. For this project, we used wheat, pampas grass, and even foraged some sticks from the outdoors. Here's how to make your own.
Things You'll Need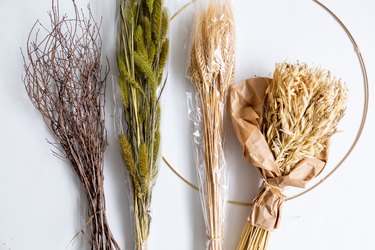 Step 1
Determine which grasses and dried floral you'd like to group together. (There are no mistakes here!)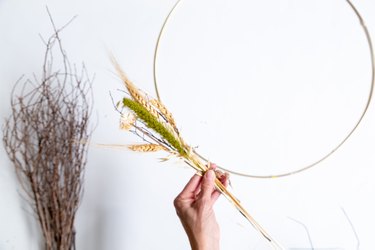 Step 2
Create small bunches of the dried floral and grasses. Pinch the ends together and wrap with wire. Trim the ends. These should be about four to five inches in length.
Step 3
Using floral wire, wrap the bunches onto the hoop. You can secure them with a bit of hot glue as well. Overlap the bunches slightly to cover the wire. For this project, we added the dried grasses to the bottom half of wreath to give it a more modern look.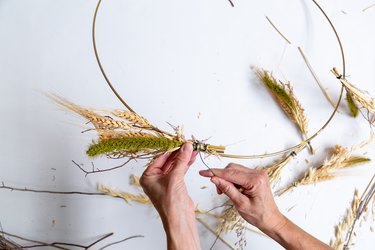 Step 4
Use satin ribbon to hang the wreath.