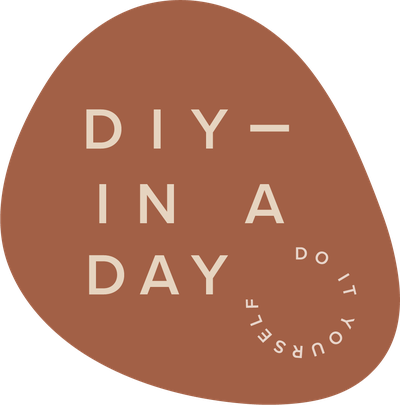 DIY in a Day brings you step-by-step instructions for easy projects that will spruce up your space — within 24 hours (or less!).
Nurture tired eyes with a weighted eye pillow infused with the soothing scent of lavender. Flax seeds provide a comfortable compression and retain their heat when warmed up, making them the ideal filler. Dried lavender buds and essential oil combine to create a calming aromatherapy that eases the senses and makes sleep feel like a luxury. Whether heated in the microwave to ease headaches or tension, or chilled in the freezer to relieve puffy eyes or sinuses, this DIY eye pillow is sure to bring both relief and comfort at bedtime.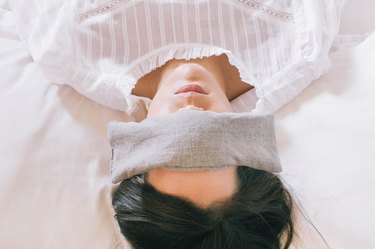 Things You'll Need
Step 1
Cut out two pieces of fabric that measure 4 1/2 inches by 11 inches.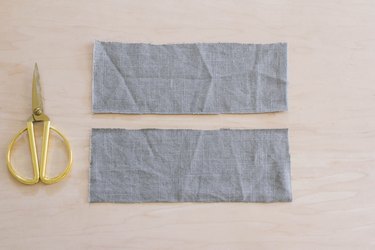 Step 2
Place the right sides of the fabric pieces together, and secure with pins.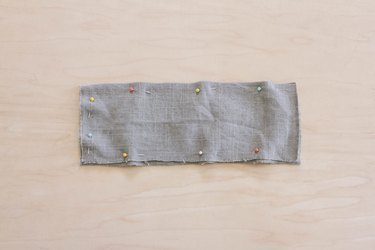 Step 3
Sew all four sides together with a 1/4-inch seam allowance, but leave at least a 2-inch opening on one of the short sides.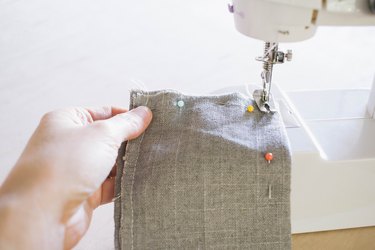 Step 4
Using the scissors, snip each corner to allow the pillow to lay more flatly, and then turn the fabric right-side out. You may need to use a pencil or chopstick to push the corners out completely.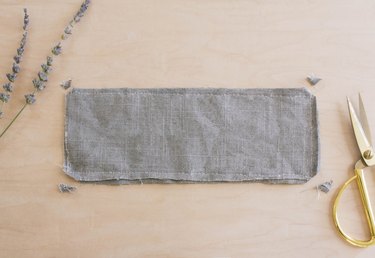 Step 5
Combine 1 1/2 cups of whole flax seeds with 10 to 15 drops of lavender essential oil. You can also add two tablespoons of dried lavender buds for added scent.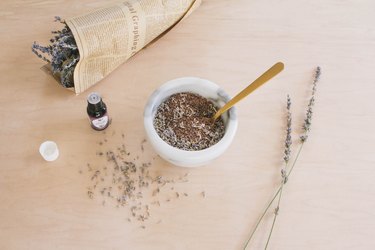 Step 6
Spoon the mixture into the opening of the pillow, filling it until it's three-quarters of the way full.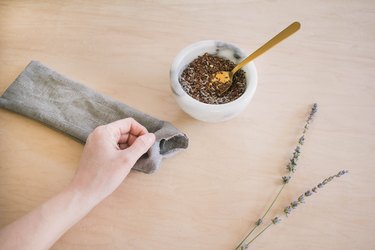 Step 7
Fold in 1/4-inch of the raw edges along the fabric opening, and sew it closed.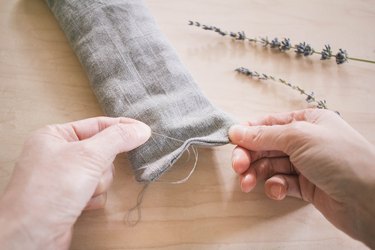 You're all set to start relaxing with the spa-like vibes of your new eye pillow!