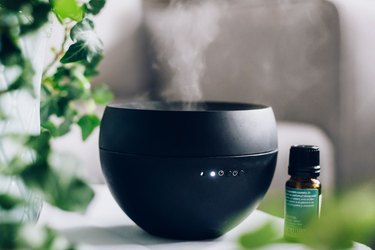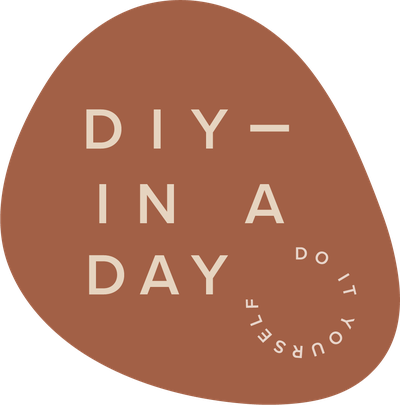 DIY in a Day brings you step-by-step instructions for easy projects that will spruce up your space — within 24 hours (or less!).
Whether you're on a wellness kick or you simply want to fill your space with fresh scents, you might want to consider diffusing essential oils. You'll soon be hooked! Diffusing oils not only makes your home smell delicious, but the scents can also affect our moods and cleanse the air. Use an electronic diffuser to release the oils' scents and start mixing up specific blends that help you breathe easier, catch some zzz's, and give your immune system a boost.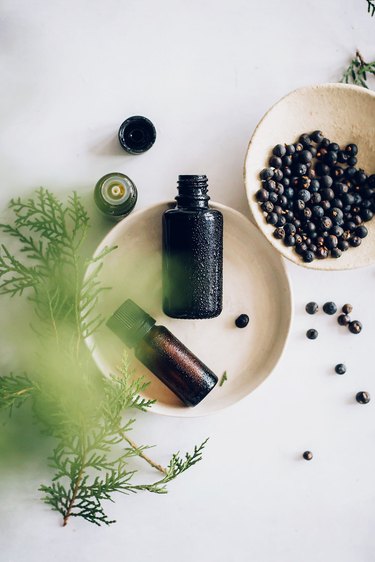 Easy Breathing Diffusion
This blend is a balm to the respiratory system and will help keep your sinuses open. And if snoring is a problem, diffuse while you sleep to restore some quiet to your sleeping space.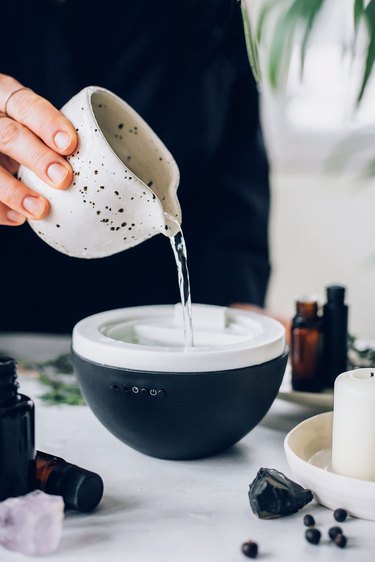 Sleepytime Diffusion
Your nightstand is the perfect spot for a diffuser. Use this blend before bedtime to ease stress and help get you on your way to slumber.
De-Stress Diffusion
If you need a little zen in your daily life, use this soothing diffusion blend to help create a peaceful, relaxed environment.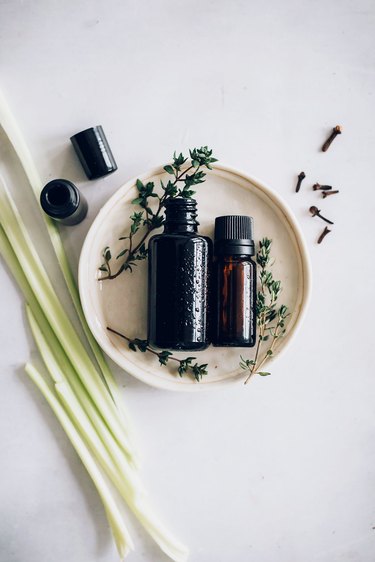 Immune-Support Diffusion
We all get tired and burned out, which leaves the door open for pesky bacteria looking to set up camp. Diffuse these naturally antibacterial and antiviral oils to keep germs at bay.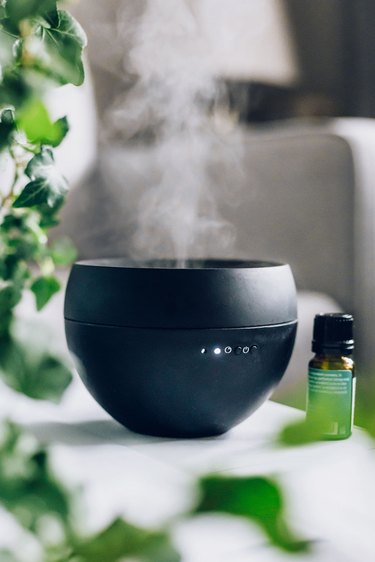 Concentration Diffusion
Let the scent of these refreshing essential oils help keep you focused when your mind starts to wander. Diffuse on your desk at work or at home to improve your concentration and mood.