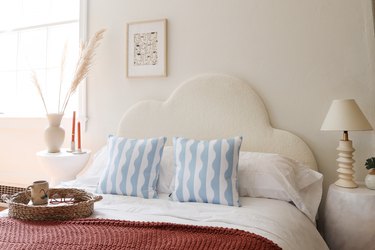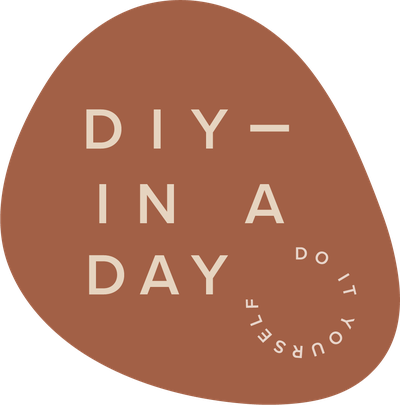 DIY in a Day brings you step-by-step instructions for easy projects that will spruce up your space — within 24 hours (or less!).
Bring a bit of fun and whimsy to bedtime with a cloud-shaped headboard. We took a full-sized kids' bed and gave it a luxe makeover by reupholstering it with bouclé fabric. With its signature nubby texture and plush feel, bouclé is an excellent (and super on-trend) choice for a headboard. Not only does it instantly transform a child's bed from cute to ultra-chic, it also offers a super cozy place to rest your head. Whether you're decorating your own room, a guest room, or updating a growing kid's room, this cloud headboard will guarantee they drift off to dreamland in style.
Things You'll Need
Here's how the headboard looked originally: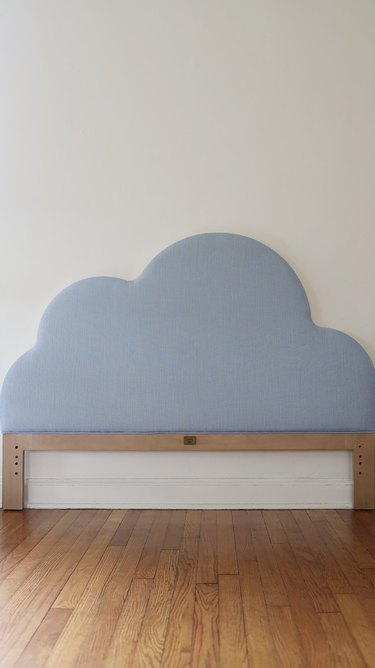 Step 1
Cut off the existing fabric from the headboard using a utility knife or seam ripper, but be careful to leave the foam padding intact.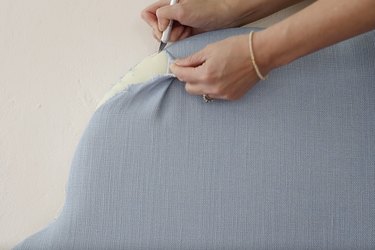 Step 2
Spray the entire surface of the foam with spray adhesive.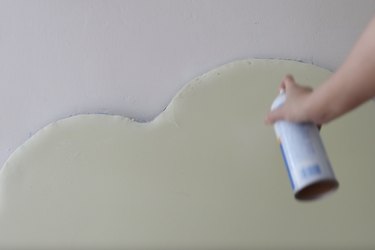 Step 3
Cover the foam with a layer of batting, pulling it taut and wrapping it around the edges. Trim off any excess batting.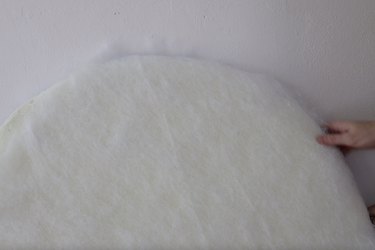 Step 4
Drape a piece of bouclé fabric over the headboard (make sure it's large enough to cover the entire headboard), and staple it to the center back of the headboard.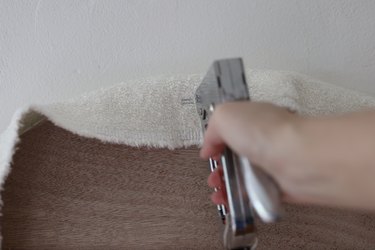 Step 5
Continue pulling the fabric taut, and stapling it along the edges on the backside of the headboard.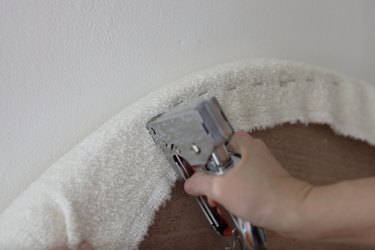 Step 6
Whenever you get to any deep curves, cut a slit in the fabric and pull the sides apart for a tighter fit.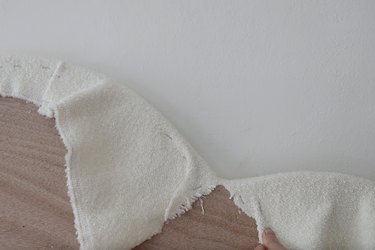 Step 7
Once you've stapled around all the edges of the headboard, trim off any excess fabric.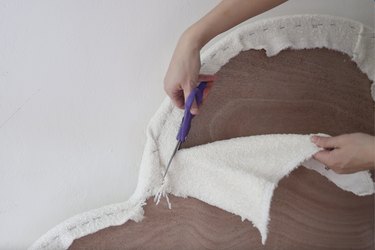 Now you're all set to attach your headboard to your bed and style it with dreamy accessories!