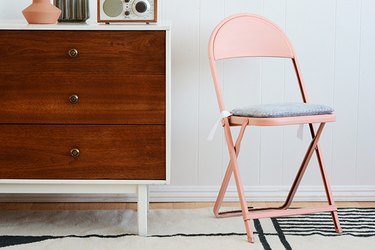 If you have a folding chair that you love, but it's unfortunately not comfortable, why not customize a seat cushion for it? Felt is a perfect material to use for this sewing project. It's a sturdy fabric that is also very forgiving. You don't have to be an expert seamstress to work with it, and it hides flaws and imperfections.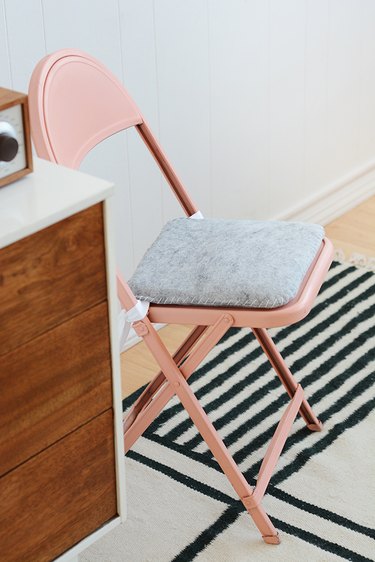 So, even if you can't sew a perfectly straight line, no one will know. With a little stitch detail around the edge, it gives this cushion a nice tailored look.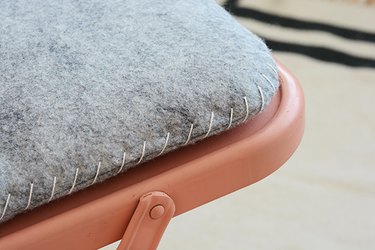 Step 1
Start by tracing and cutting out a seat pattern for your specific chair.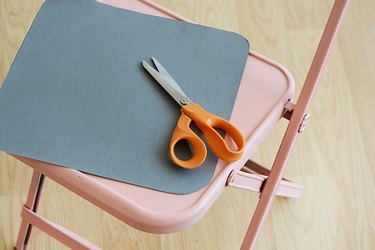 Step 2
Fold the felt in half and pin the seat pattern to the felt. Using a permanent marker, trace around the pattern, leaving about a ½-inch space.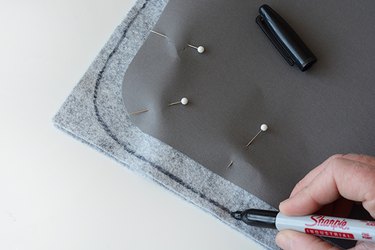 Step 3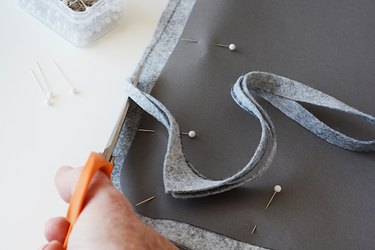 Step 4
Place the seat pattern on the piece of foam and trace around the pattern, leaving about a ½-inch space, just like you did with the felt.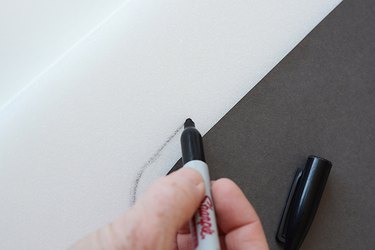 Step 5
Cut out the foam with a sharp pair of fabric scissors.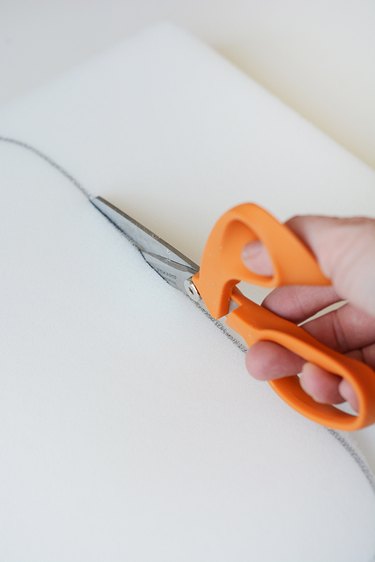 Step 6
Place the good sides together, and stitch around the outside of the felt leaving a ¼-inch seam allowance. On the back side of the cushion leave a 6-inch opening.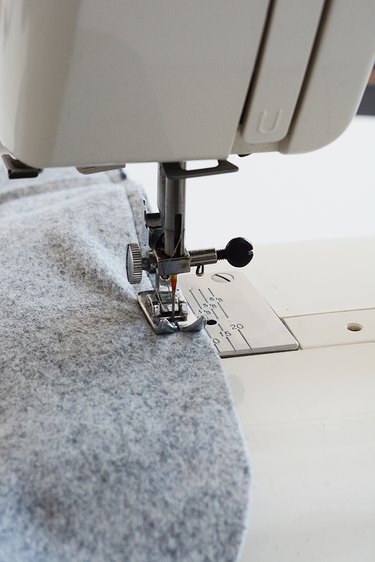 Step 7
Turn the fabric right side out.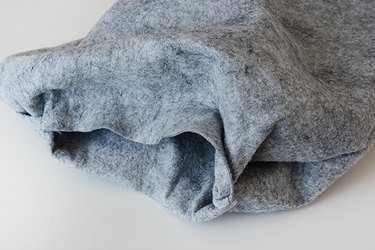 Step 8
Stuff in the foam. It will be tight, but it should fit snugly, without any wiggle room. The cushion will look better without gaps and extra space.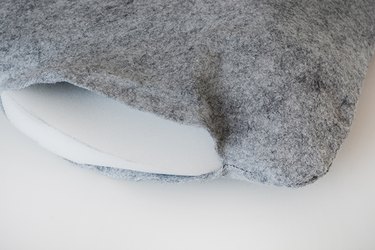 Step 9
Pin the opening in cushion shut, and stitch it closed.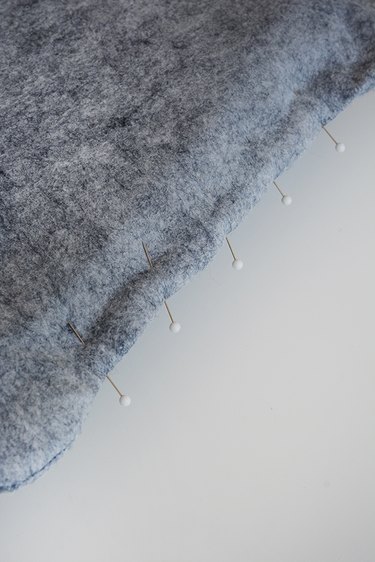 Step 10
Using the embroidery thread and needle, stitch around the outside of cushion. Stitch every half inch on an angle. It's just a little detail that gives the cushion a fun finished look.
Step 11
And the final step is to stitch on the cotton webbing. This will keep the chair cushion in place. I attached the webbing by simply sewing it on with my sewing machine.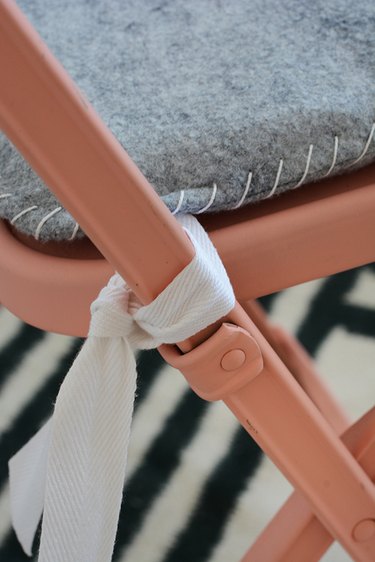 Now invite some friends over for dinner and pull up an extra chair to the table!