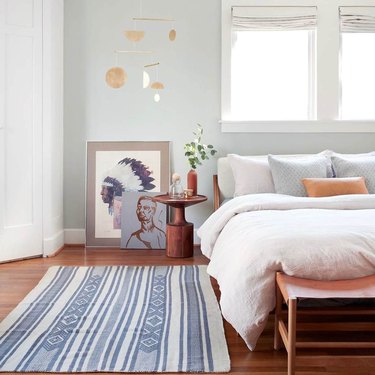 Forget the lies you've been told about mobiles only belonging in baby nurseries, and reject the slanderous notion that wind chimes are just tacky last-minute souvenirs. In the hands of a true artist, these dangling decorations can sway with sophistication, adding a melodic ring and glinting shimmer wherever they hang.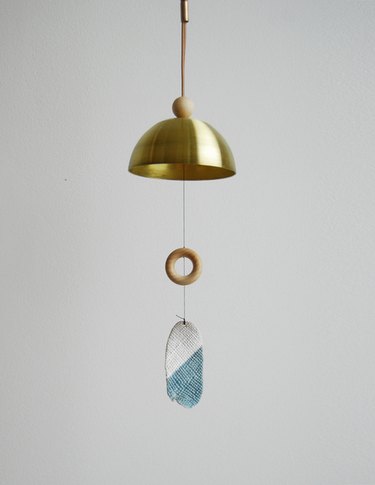 The mix of materials — brass, wood, and clay — used in this simple, delicate wind chime emit "a soft, delicate, metallic ringing when activated by wind," according to artist Nicholas Nyland.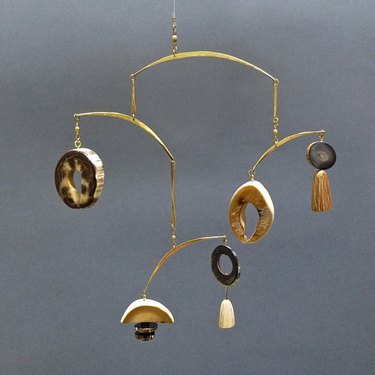 This one-of-a-kind kinetic mobile from Etsy is made from hand-forged bronze and vintage buffalo horn left over from a jewelry business run by the the artist's family.
Available in a variety of soft, dreamy hues, each of these wind chimes is made out of 10 hand-thrown ceramic discs hung from a deerskin lace cord.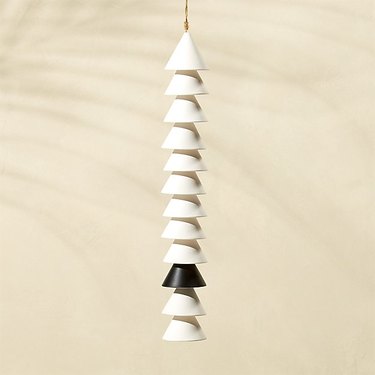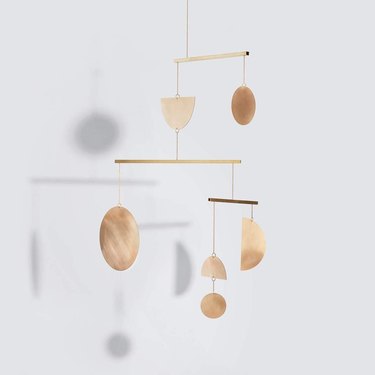 Austin-based Corie Humble sources brass for her dreamy mobiles from Chile's Atacama Desert.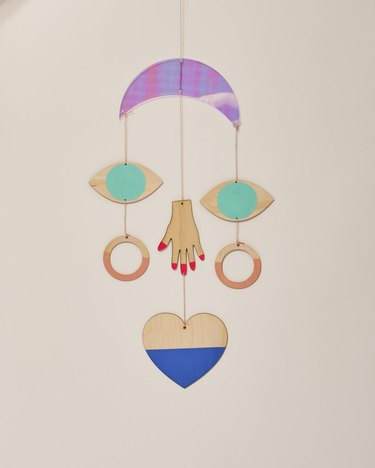 Brooklyn artist Rose Lazar says her mystical mobiles "start with an inspired phrase, memory, or sentiment and [are] transformed into a drawing, printed by hand and constructed by hand."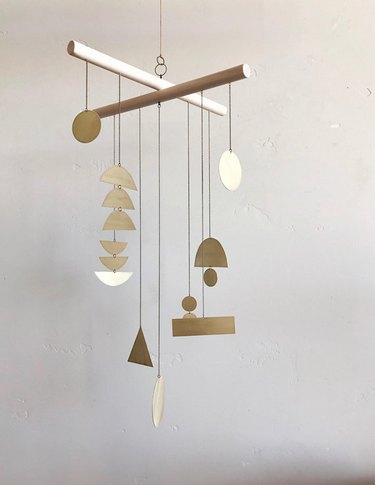 Sacramento-based artist Sarah Perez makes kinetic mobiles out of brass sheets cut into various shapes that she assembles together on instinct.
How lovely is this handmade wood and brass mobile from Etsy?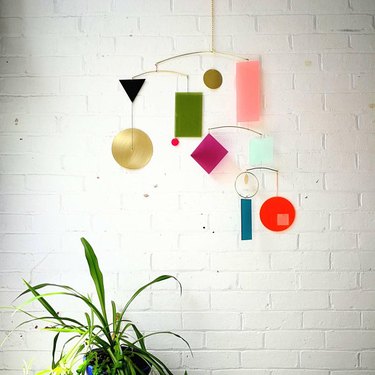 Brightly colored acrylic shapes balance the brass elements of this modern mobile from Etsy.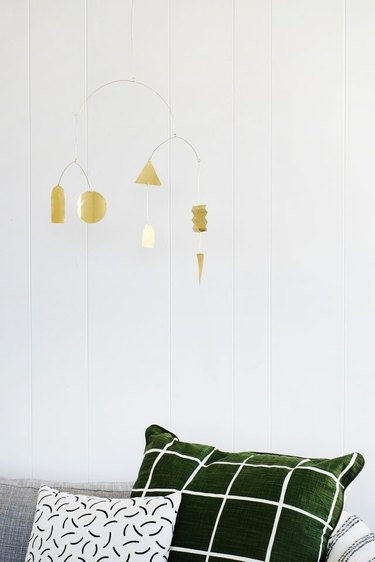 If you're not willing to shell out the big bucks, you can easily make your own mobile at home. In fact, we can break it down for you right here.