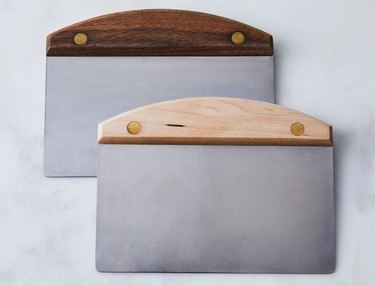 Single-purpose kitchen tools have a bad rep, but hey, if it works, it works. These beloved kitchen items solve problems, make cooking easier and more efficient, and earn the home cook's star of approval — which is to say, they get used on the daily. In addition to gleaning some pro recommendations, we asked Hunker readers to share their tried-and-true cooking tools. Below, our top 10.
1. Pastry Scraper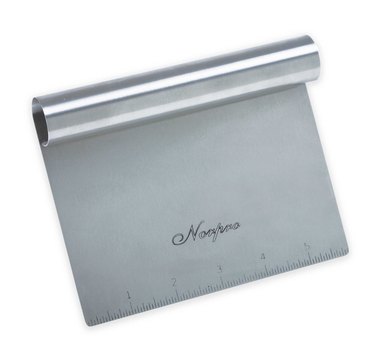 Also known as a bench scraper, the pastry scraper is a multitasking kitchen marvel. Says home cook Ruby B., of Los Angeles, "It's the single most useful tool in my kitchen. It cost $5.00 and it's invaluable! I use it to pick up chopped food and deliver it to the pan. I use it to separate portions when I'm prepping. I use it to clean up everything quickly. It's amazing!"
2. Painters Tape and a Sharpie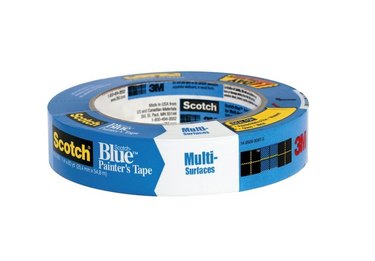 If painter's tape paired with a Sharpie is good enough for the co-writer of The French Laundry cookbook (among many others), it should be good enough for you.
3. Pizza Cutter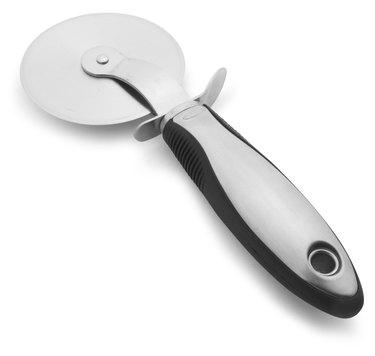 Lexi W., a home cook from Florence, Massachusetts believes that the pizza cutter is indispensable. "This is my new baby shower gift for families for easily hacking every. kind.of. food. into nibble-able pieces."
4. Microplane Grater/Zester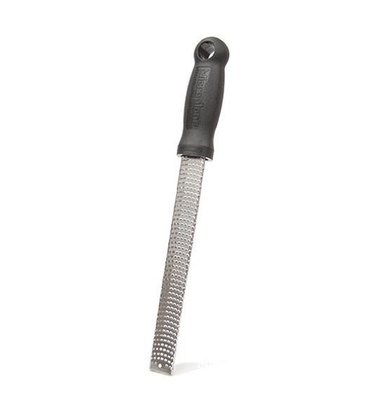 The microplane grater is one of the three items the personal chef Ashley Mulligan Schutz, of Zurich, always travels with — for home and professional cooking. It's perfect for hard cheeses and all kinds of citrus — even garlic, ginger and chocolate (though, if it's multitasking that hard, you might want to get more than one.). Home cook Katherine Lieu, of Chicago, agrees. "I'm always zesting."
5. Mandolin
The other thing Schutz travels with is a small ceramic mandolin. For methodical, even paper thin slicing, there is no substitute. Says Jennifer S., a home cook in Brooklyn, New York, "I don't operate it. My husband does so I don't lose my fingers." The Benriner green mandolin in particular is basic, cheap and absolutely beloved.
6. High Quality Kitchen Shears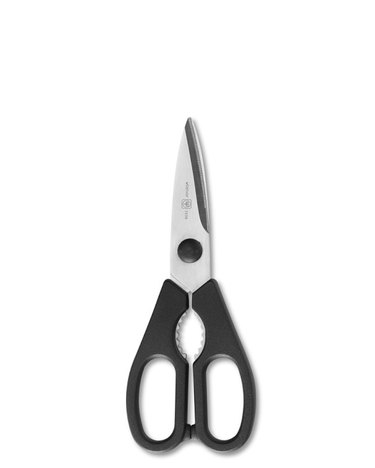 It's all about high-end, high quality scissors that don't mess around — and these can cut through almost anything, bones and tendons as easily as flower stems, and, ahem, carpet. "Don't bother using a knife when you can use scissors," suggests home cook Lesley L., of Camarillo, California.
7. Dental Floss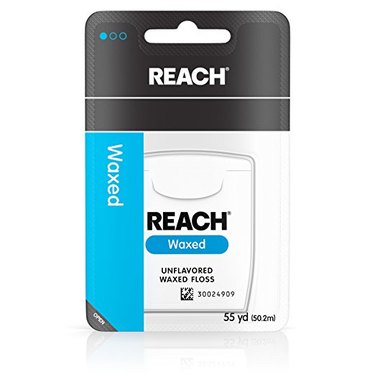 Yes, dental floss. Abbey Rodriguez of The Butter Half explains: "My favorite kitchen hack is using dental floss to cut cinnamon rolls. You simply slide it under the roll, cross the two ends of string, and pull through the dough. Works much better than any knife!" Just be sure it's not flavored.
8. 5-quart Cast Iron Double Dutch Oven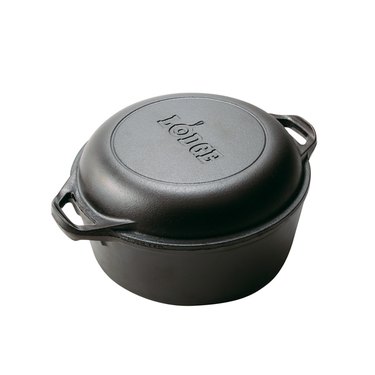 While not a single-use tool, the cast iron double dutch oven isn't necessarily the first pot you'd buy — though it maybe should be. Says home cook Ed L., of Los Angeles, the classic Lodge double dutch oven is "great for soups and stews, obviously. It also bakes the best Jim Lahey No-Knead bread boules. The lid doubles as a small frying pan, which means this unit is also excellent for camping. Also, it's indestructible."
9. Silicone Garlic Peeler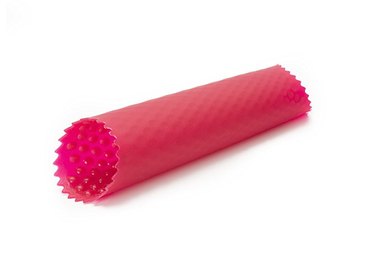 10. Perfect Egg Timer
Because, according Hunker editor and egg-aficionado Laurie G., they aren't actually soft-boiled eggs if you overcook them.