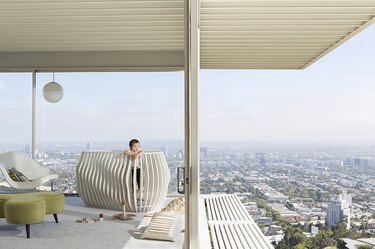 Being a baby was awesome.
Then we grew up and realized what a cold, harsh place the world really is. But you still had kids, so now it's your job to give them a space that's warm, soft, protected — a bubble, if you will. A crib can be an introduction to the finer things in life — a little world of luxury. Here, nine fancy baby cribs that, okay, might be a little OTT. But a parent should be able to dream, right?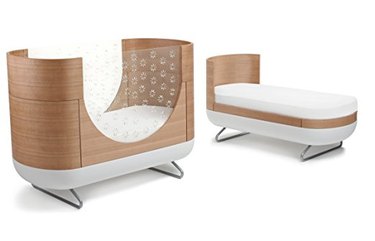 With its modern look, adjustable mattress level, and toddler bed conversion capabilities, the Ubabub pod will make it impossible for your child to one day sleep in an old twin XL dorm room bed. Be prepared to pay for off-campus housing.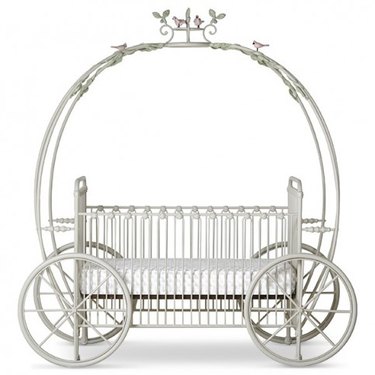 Spending almost $5,000 on a Cinderella's princess carriage crib may seem like overkill, but to be fair, there is a garland.
This modern, colorful, mixed media crib will be sure to inspire your little one to pursue a life as a reality show star whose job is listed as "artist."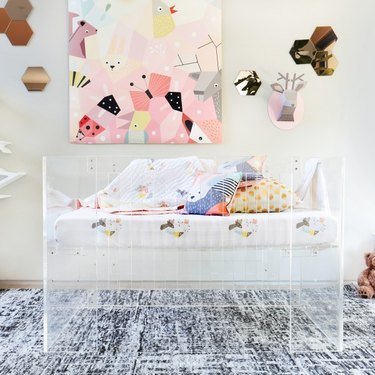 Buying this crib is basically agreeing to always let your child eat cake.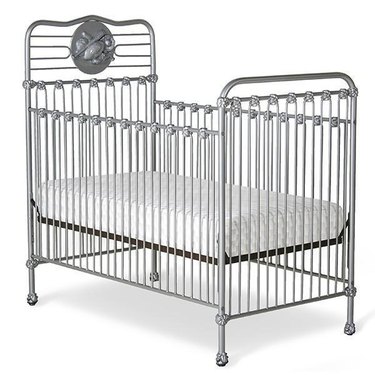 Be prepared to pay for polo lessons.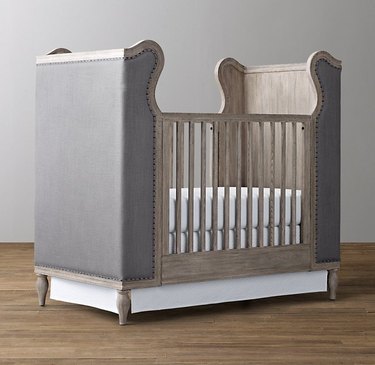 Even if your little one never makes it into a fancy wingback chair in a corner office, at least they'll always have this crib.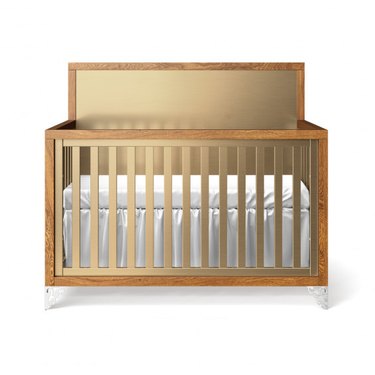 The future is sure to be disappointing when you're surrounded by art deco style from an early age. It's like moving from the Chrysler building to a strip mall.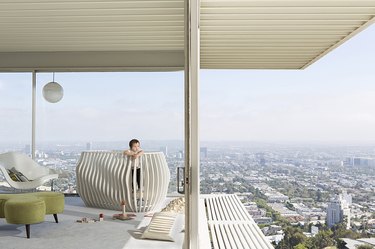 Wow. If your kid has a $7,500 crib and is set up with a view like that, odds are everything in their life is going to be fine.