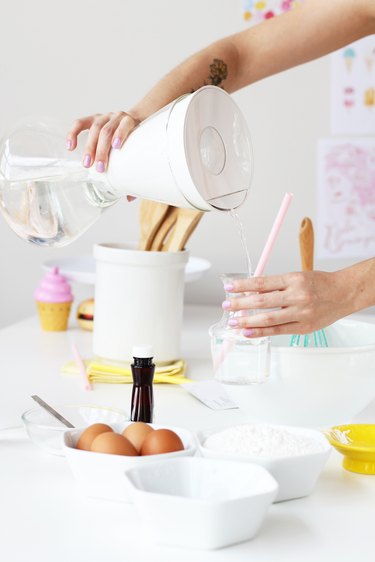 Gather around the water cooler people, we're about to drop some knowledge. After the water crisis in Flint, Michigan this may not come as a big surprise but according to a Natural Resources Defense Council report, "In 2015 alone, nearly 77 million people were served by more than 18,000 community water systems that violated at least one SDWA [Safe Drinking Water Act] rule." The report went on to say, "These violations included exceeding health-based standards, failing to properly test water for contaminants, and failing to report contamination to state authorities or the public." Ew, gross! That's almost one-fourth of all Americans. Needless to say, it's more important than ever to protect you and your loved ones by removing as many pollutants as possible from your water. To aid in this fight, here are eight stylish and effective water filter pitchers that will keep your H2O safe for drinking so you can stay healthy and hydrated all summer long.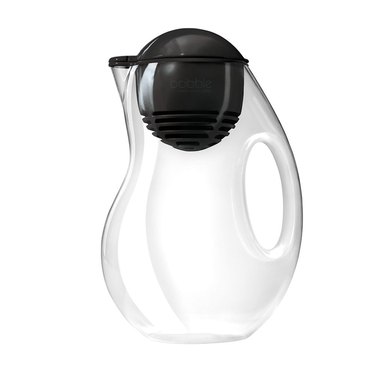 Available in a variety of bright colors, this curvy jug makes drinking your daily eight glasses of water downright fun. And safe, too, thanks to the powerful filter made with activated charcoal (which is known for absorbing chemicals). Now you can thoroughly enjoy every last thirst-quenching drop.
Sleek and elegant, this smokey gray beauty is far from the usual water filter. Its Danish design is perfect for a minimalist kitchen, and if you were previously using a Brita pitcher your leftover filters won't go to waste since this decanter uses Brita Maxtra Filters, too.
More than just a beautifully modern water carafe, this pitcher removes chlorine, mercury, copper, and zinc. Thoughtfully designed, the filter is made from 65 percent renewable plant-based materials and features a sustainable white oak handle. So you can feel good knowing that this is one purchase that's better for you and the environment.
It really grinds our gears to pour a nice refreshing glass of water, only to take that first sip and remember that we forgot (for the millionth time!) to get new filters. Well thanks to this smart water pitcher, those days are gone. It's connected to Wi-Fi so it tracks your usage and automatically reorders filters for you. Now if only it could change the filter, too.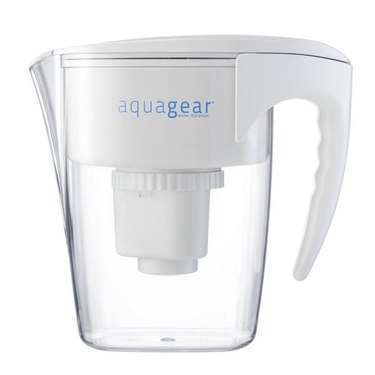 According to Aquagear, their powerful water filter pitcher beats the competition by 2,000 percent when it comes to removing contaminants! (They even offer you a 30-day money-back guarantee to confirm this yourself.) And if that isn't enough to grab your attention, they also provide six months of clean water to those in need for every water filter sold. What's not to love?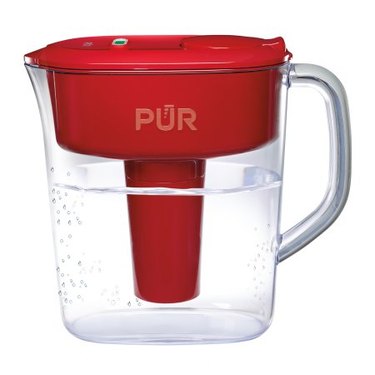 In addition to removing a high percentage of mercury, pesticides, and chlorine from your water, this technologically advanced water filter, which uses activated carbon and ion exchange, will also remove 99 percent of lead.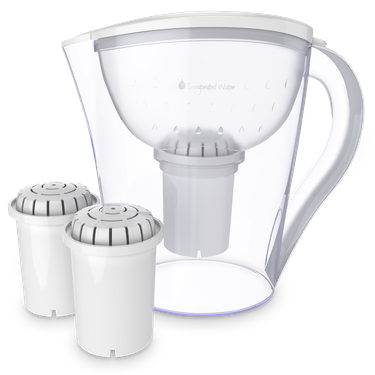 This easy-to-use pitcher takes your drinking water seriously. Not only does it filter out heavy metals, chemicals, organic materials, and non-organic materials like algae and sand, but it also increases alkalinity and it adds healthy minerals such as selenium and calcium. We think it's pretty safe to say that this investment is a win-win.
Inspired by pour-over coffee, this sophisticated water filtration system is uniquely beautiful ... you won't even mind that it's sitting on your countertop. The stunning glass carafes live separately from the natural coconut shell filter, so you can keep your refrigerator stocked with all of the cool, refreshing water you could need or want.
---
Ariane Moore is Los Angeles-based writer and editor who covers architecture, design, home decor, and trends for Hunker. She has a B.S. in Interior Architecture and Design and previously worked as an interior designer at award-winning firms in both Las Vegas and Los Angeles.