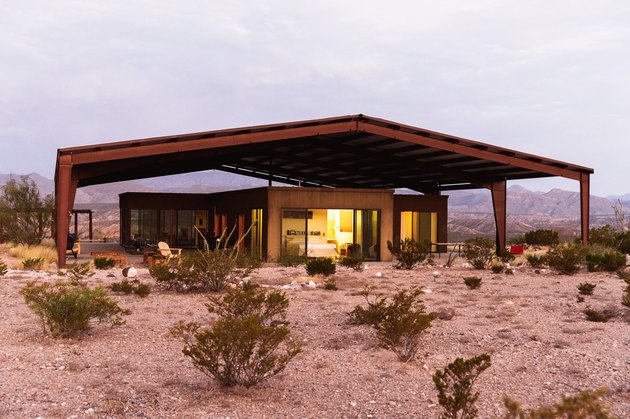 credit:
Describe the Fauna
Who: Michael Barnard
Where: Marfa, Texas
Style: Marfa Modern
After Google Maps first came out, back in 2005, Michael Barnard and his friends would challenge each other to find the most remote, most scenic locations in the world. Think: Endless vistas, few roads, fewer neighbors. From his vantage point in Fort Worth, Texas, one option lay amid many miles of untrammeled high desert, some 500 miles south and west, in the Chihuahuan Desert. A French couple he knew had a vision for a particular stretch near Chinati Hot Springs. It was technically Marfa, but at an hour and twenty minute's drive south — it felt like its own removed world.
The vision was this: a giant metal structure, 20-feet tall, offering shade over a spare two-bedroom, three-bath modern home, with 360-degree views that stretch to the Mexican border. The French couple began to build it, while Barnard helped source materials from Fort Worth, where he restores 100- and 200-year-old buildings. They completed 70 percent before they divorced, and Barnard purchased it from them to guide the vision into real life.
The shade came first, he explains. So the priority was creating the giant metal structure. From there, the design was simple — lots of glass, simple lines. "We tried to pull in the desert, right up to the edge."
The home is completely off the grid, with solar panels and solar wells tucked away from the primary residence, near the garage, so as not to spoil the pristine view.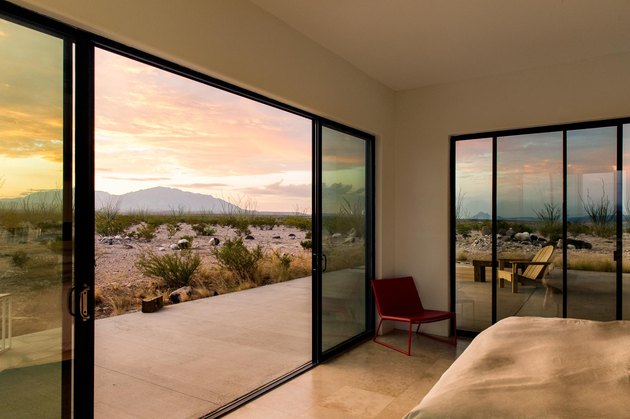 credit:
Describe the Fauna
"The challenge is the elements," he explains, "and to build something to live within the elements."
The other challenge has been the sheer distance. That includes hauling in furniture and other materials from Fort Worth. "A 10-hour journey for a bed," laughs Barnard. What it boils down to is that the coming together of the place happened over a period of years.
Today, the home itself is well-appointed — French linens, a fully stocked cook's kitchen — yet spare. Barnard curated minerals and fossils and touches of modern comfort from the likes of Crate and Barrel. But the point is not what's inside, it's what is constantly revealed through the glass.
"It's the last of the untouched world," says Barnard.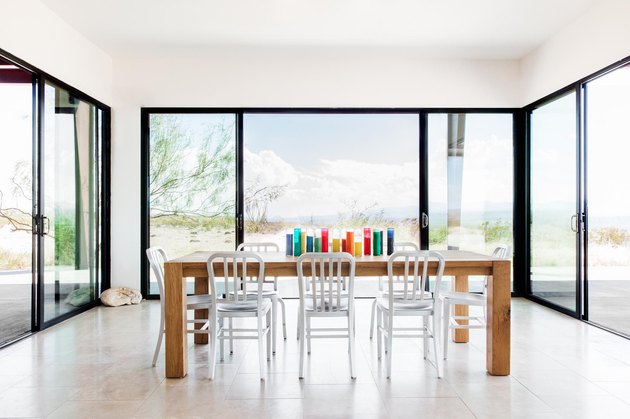 credit:
Describe the Fauna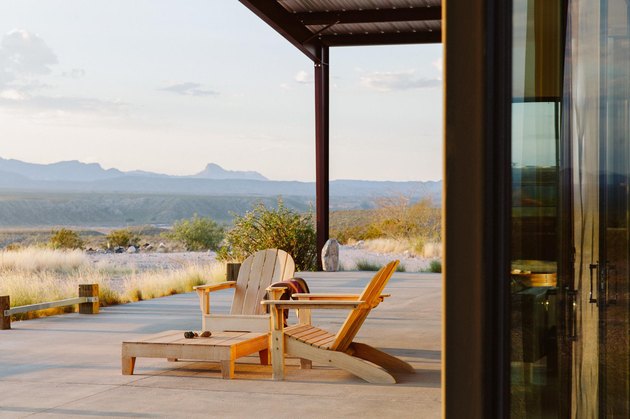 credit:
Describe the Fauna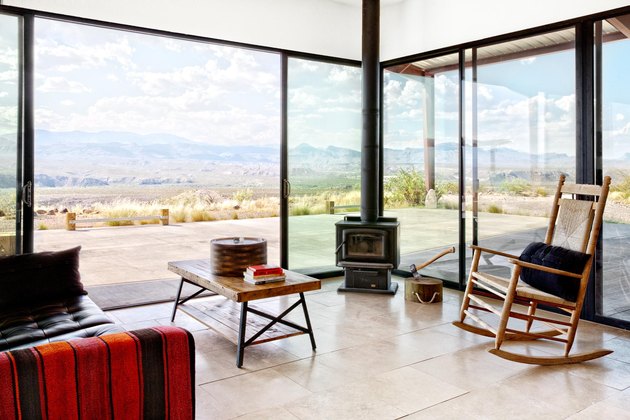 credit:
Describe the Fauna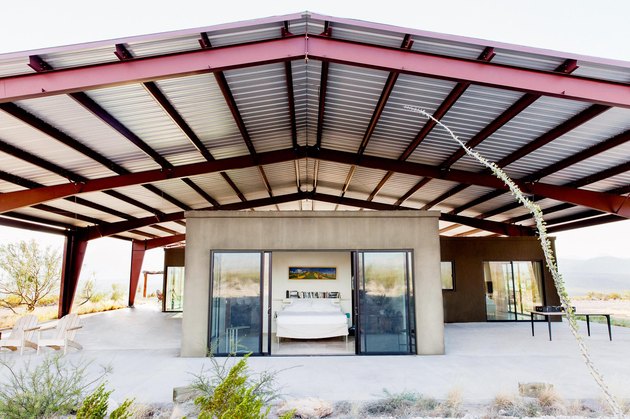 credit:
Describe the Fauna
credit:
Describe the Fauna
credit:
Describe the Fauna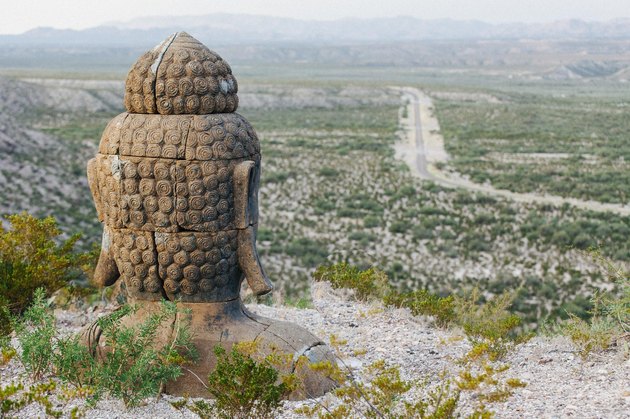 credit:
Describe the Fauna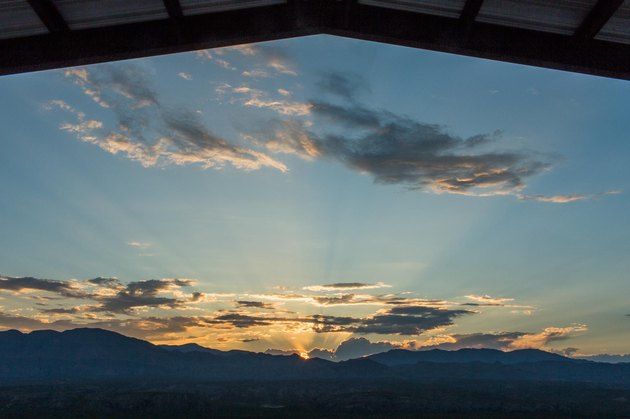 credit:
Describe the Fauna