The area of wall in a bathroom between the top of a prefabricated shower and the ceiling requires protection against moisture damage such as mold and mildew. Materials commonly used in this area include tile, marble and waterproof paint. While not on the top of the list of moisture-resistant materials, vinyl wallpaper is another material that can be used in areas that receive moisture.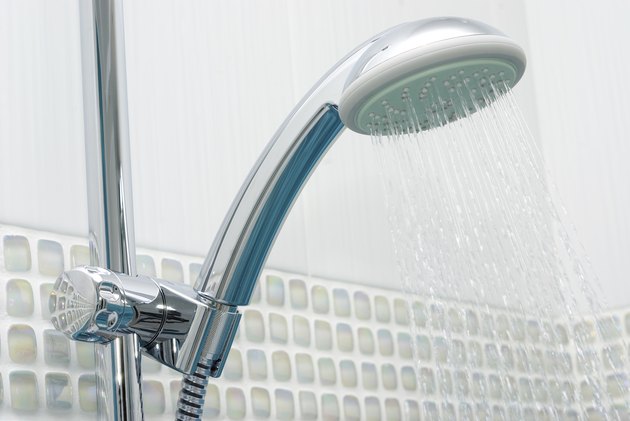 credit:
Volokhatiuk/iStock/Getty Images
Vinyl Resists Moisture Damage
Vinyl wallpaper should not be used in areas where a stream of water comes in contact with the walls. It is best used at the top of a shower stall where it will deter condensation and prevent humidity damage. Vinyl wallpaper comes in a variety of colors and is easy to clean. The wallpaper often is self-adhesive and can be installed using a roller. When installing vinyl wallpaper, the walls of the bathroom should be completely dry to prevent mold from developing underneath.