Pantone is the name of an advanced system that standardizes color matching. Unique codes are used to identify each color shade. Colors used in a variety of industries such as digital, fashion, paint and print are referenced by the Pantone color codes. Manufacturers around the world can perfectly match any color using the Pantone system. The Pantone Formula Guide prints colors on different paper finishes and explains how to reproduce the color with ink. Fashion and home or paint and interior Pantone colors are referenced by the TPX code. TPX is an abbreviation for Pantone Textile Paper eXtended and means the color reference was printed on paper.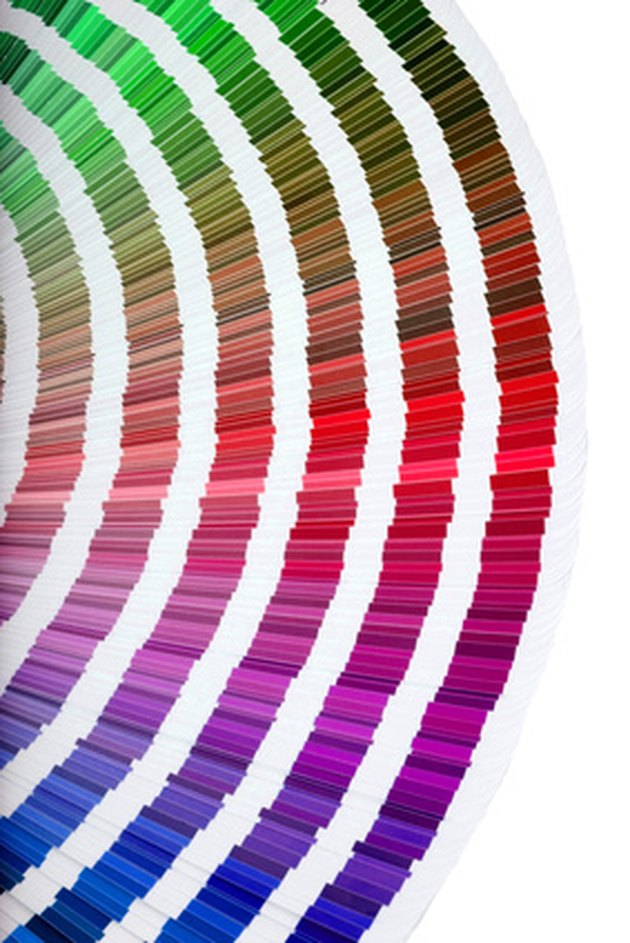 Step 1
Open your Web browser and go to Pantone.com.
Step 2
Roll your mouse cursor over the help center link in the navigation bar at the top of the page.
Step 3
Select "color cross-reference" from the drop-down menu and click it.
Step 4
Click the "Pantone Color Guide" link in the "myPANTONE X-Ref" box.
Step 5
Select "Pantone Fashion+Home Paper" from the list for TPX colors.
Step 6
Click on the "Color" link in the "myPANTONE X-Ref box".
Step 7
Select your TPX color from the list using your color code.
Step 8
Click on the "X-Ref Pantone Guide" link.
Step 9
Select one of the Pantone color guides from the list to cross-reference.
Step 10
Note the color codes in the "X-Ref Color" boxes. Your TPX code and color will display in the box on the left. The comparable color and code from the Pantone guide you selected will be in the box on the right.