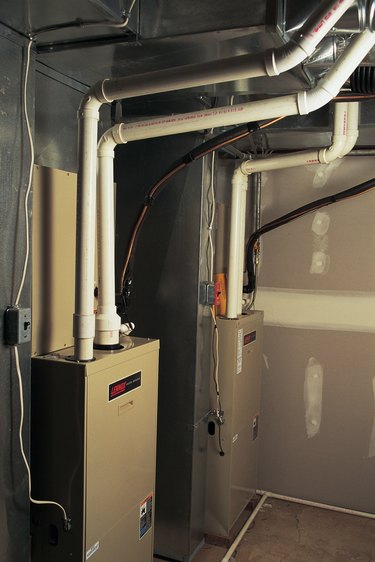 Generac produces a range of generators that are designed to provide maximum power with maximum portability. But the benefits of going with one of these units will soon dissipate if you start to suffer from serious issues, such as overheating, tripped circuit breakers or a wrongly configured fuel valve. If you become conscious of the problems, then there is every chance you can avoid the pitfalls.
Step 1
Check whether the generator is overheating; this will be indicated by the high temperature light illuminating. If the light is illuminated, unscrew the oil cap on the crankcase and pour a quart of the approved motor oil into the unit. This should be done after switching the unit off.
Step 2
Ensure that the unit is properly configured for working use. Often a problem can be a tripped circuit breaker, so check the AC receptacles on your Generac home generator to see if the button on the front is sticking out. Push the button back in to reengage the circuit breaker.
Step 3
Avoid automatic cut-offs from the generator by making sure that the generator is on a level surface. Place a spirit level on top of the Generac home generator and if it isn't level, use a wooden block to redress the balance; an uneven surface can cause the generator to shut off automatically.
Step 4
Adjust the fuel valve if the generator is running roughly. Locate the fuel valve on the side of the unit and turn it to the "On" position.