Shadowless vanity lighting is important when it comes to getting the best view for grooming and for safety. Generally, place the fixture 75 to 80 inches from the floor. Side lighting, flanking a mirror, should be slightly above eye level. Both types provide appropriate, shadow-free lighting.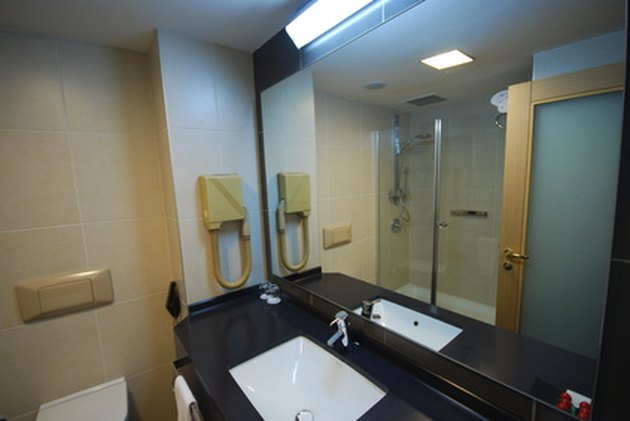 Shadowless Lighting is the Goal
Recessed Lighting is Trendy
Well-placed recessed or can lighting installed in a ceiling or soffet over the mirror is a popular choice for modern bathrooms. Sleek and trendy, can lights offer a subtle beauty as well as a practical option.
Save the recessed lighting for the tub or shower area and stick to side lights and above-mirror lights for the vanity. According to Susan Arnold of "This Old House" magazine, recessed lighting will create shadows over a vanity area making it unsuitable for excellent grooming lights.