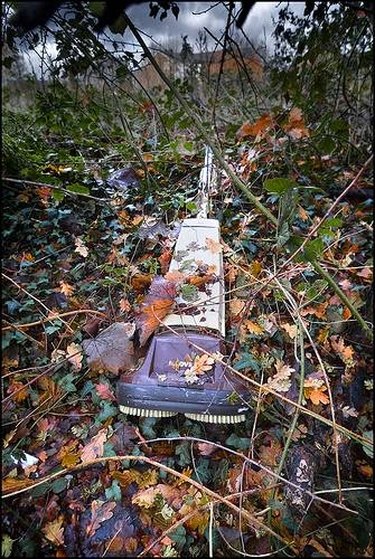 Floor polishers are ideal for shining up a floor. As long as you are careful and follow directions, your floor polishing experience should be good. Floor polishers tend to be heavy and can run off on their own if they are not held firm and secure. Because the placement of the handle determines the direction the machine goes in, it will take some practice to adequately work the machine. Read through the following steps in order to learn how it is done.
Step 1
Lock the handle in an upright position, then lay the polisher back on a hard surface.
Step 2
Install the brush and reposition the machine upright. Plug it in.
Step 3
Lower the handle to your waist and lock it in place. Balance the machine on the brush. Turn it on.
Step 4
Start polishing the floor at the back wall and move backward toward the center of the room.
Step 5
Lower the handle to go left and lift the handle to go right. Let go of the handle to stop.
Step 6
Turn the machine off when finished. Unplug it. Remove and clean the brush. Rewind the power cord and put the machine away.