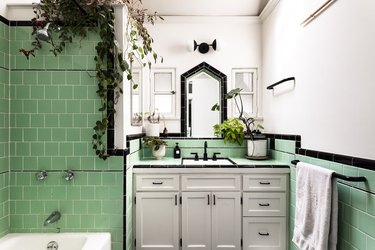 If you had the opportunity to make over your house, where would you start? Turns out, the room people want to remodel is unanimous across the country, and the answer might surprise you.
According to a study from Contractor Growth Network, the bathroom is the most popular remodeling project searched in the United States, with an average of 305,160 searches made each month. Interestingly, most searches are from Colorado, Texas, West Virginia, Michigan, and New Jersey.
Following a bathroom remodel, other home improvement projects at the top of peoples' lists were kitchen, basement, shower, and bath.
The Most Popular Home Remodels in America
Bathroom
Kitchen
Basement
Shower
Bath