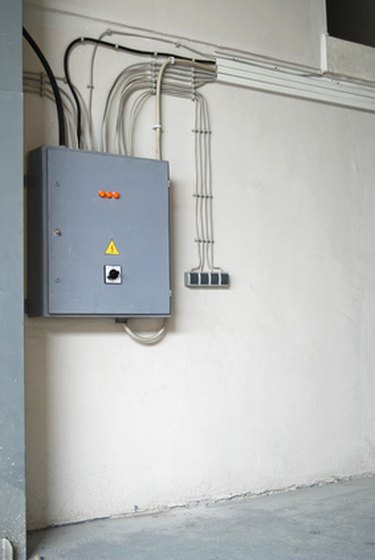 The National Electric Code (NEC) includes the minimum standards for installing a circuit breaker panel box. These standards set the minimum safety standards for panel boxes. Three of these standards concern the box location, clearance and space around the box, and box height.
Height
The minimum height for a circuit breaker box is 4 feet, though the ideal height is between 5 feet and 6 feet. The maximum height allowed for the circuit breaker box is 6 feet.
Location
A circuit breaker box cannot be installed in a bathroom. The box can be installed in a closet that is not located in bathrooms. The ideal place for a circuit breaker in a family house or a building is in the basement. In an apartment, the ideal location is near the main entrance.
Accessibility
The circuit breaker box must be accessible without moving or lifting any objects. A three-foot clearance should be maintained around the box. The box door should be able to open to a 90 degree angle without obstacles. The height of the ceiling should be at least 6 feet.