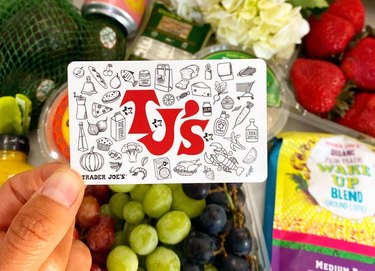 With St. Patrick's Day fast approaching, you might be in need of a last-minute gift idea for a get-together, or maybe just something to bring your home a little extra green color. Trader Joe's has you covered as they've brought back their annual shamrock plants to help you celebrate just in time for the holiday. So if you're looking for some decor to go along with your shamrock-shaped pasta, look no further!
"St. Patrick's Day is coming up and shamrocks are in!!!!" reads a post from the @traderjoes_fanatic Instagram account on March 7.
St. Patrick's Day is a time to celebrate Irish culture and all of us are able to join in on the fun. What better way to join in the festivities than with a shamrock plant? Priced at a mere $4.99, these plants are a great addition to any home, perfect for decorating during the holiday.
A shamrock's three leaves are said to symbolize faith, hope, and love. The three-leaf clover is thought to bring the wearer luck, so this little plant is sure to be a welcome addition to any home. The shamrock has even been said to be able to ward off evil spirits, though that may be more of a superstition than scientific fact.
The good news is that after the corned beef and cabbage are gone, the shamrock plant will carry on longer than your St. Patrick's Day festivities. With a bit of care, these resilient plants will continue to bring a bit of cheer and good luck until next St. Patrick's Day and beyond.
Be sure to place your shamrock in a spot that receives indirect sunlight for optimal care, and if you keep your shamrock potted inside, keep the soil moist and allow it to dry out between waterings.