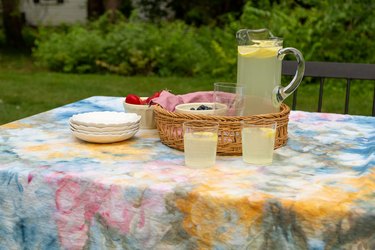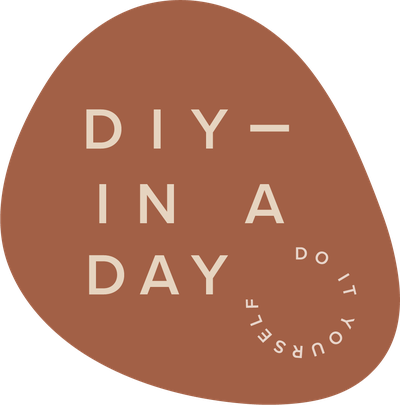 DIY in a Day brings you step-by-step instructions for easy projects that will spruce up your space — within 24 hours (or less!).
If you haven't tried the ice dye technique yet, this project is a must! We created a one of a kind cotton tablecloth — perfect for an outdoor dinner or picnic. This tie dye technique works best with natural fabric, and we love how the ice dye method works on a linen tablecloth. Ice dyeing is a method of dyeing fabric using powder dye and ice. The ice melts the powdered dye onto the natural fabric and creates a gorgeous watercolor look.
Our favorite dyes are Fiber reactive dyes from Dharma Trading Co. We used marigold, powder pink, olive drab, and indigo blue. If you're looking for a perfect summer project, this DIY tutorial is the one to try right now. Ideal for beginners or advanced crafters!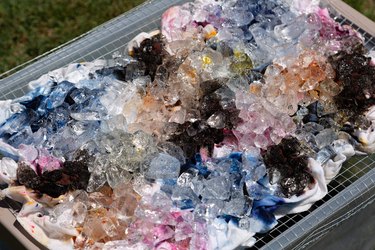 Things You'll Need
Step 1: Pre-wash Fabric
Wash the cotton tablecloth with a mild detergent. No need to dry.
Step 2: Soak Fabric in Fixative
Mix the soda ash powder with warm water in the bin. Soak the fabric in the mixture for 20 minutes.
Step 3: Place Fabric on Wire Rack
After soaking in the soda ash solution, wring out the fabric and "scrunch" onto the top of a wire rack (such as a cooling rack) or chicken wire.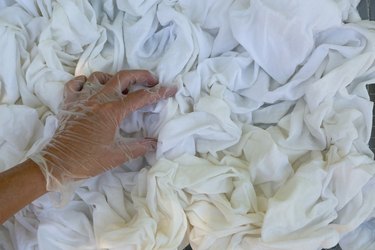 Step 4: Add Ice
Cover the fabric with ice cubes.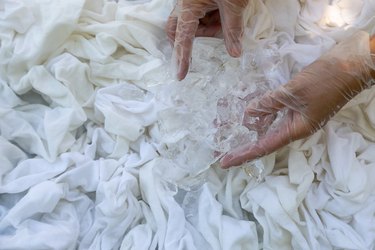 Step 5: Add Dye
Add up to four colors of fabric dye with spoons. A little bit goes a long way! Allow the ice to completely melt.
Step 6: Rinse and Wash
Rinse the fabric with cool or cold water, and then wash with the mild detergent and dry. (Can be put in the dryer or air dried.)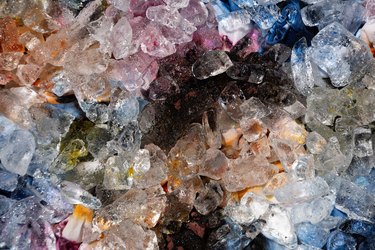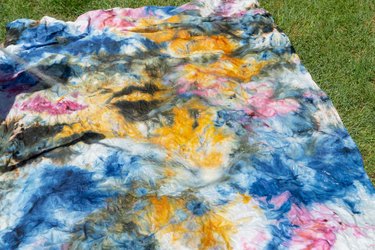 Once dry, your tie dye tablecloth is ready for use! Try this method on other items such as scarves, totes, and other cotton fabric accessories.
More Craft Projects and Dye Projects You Might Also Like