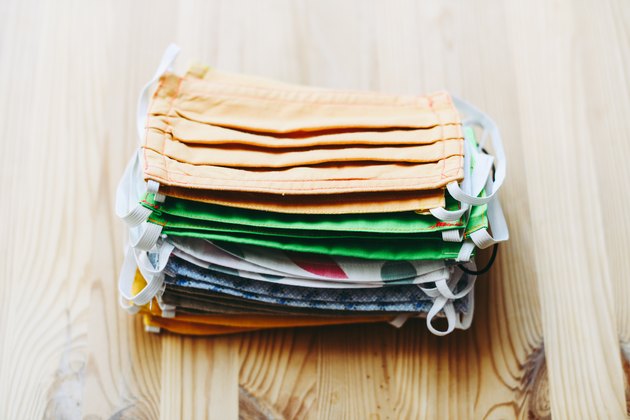 It's so much easier to have everything in one place before you dash out of the door. Now, that includes face masks. And while we've been tossing ours on the coffee table, desk, or other surfaces, it might help to keep them all together (especially as we buy more).
Thankfully, crafty and organized folks on Instagram have been showing off their hacks for keeping face masks organized at home. Check out a few of the clever ideas we're bookmarking.
If you've got a lot of people (including kiddos) at home, think of a way to set up a one-stop station for the masks you're currently using. You can even use some of the hooks to hang a small hand sanitizer if you don't need to hang masks on all of them.
If you don't have a ton of space, opt for a smaller solution. This DIY by Rocío R actually reuses a lot of materials, including dresser knobs; the post suggests you also use cardboard and corks as an alternative.
Have any baskets lying around? Grab a clip label and some chalk for this easy DIY shown by Refresh'd Home Organizing. (Also a great time to practice your hand lettering.)
If you don't want your masks to be out in the open, see if you can switch up your current storage. Dedicate a drawer of your entryway table to all your masks. Pro tip: Separate them by type so you can grab and go easily.
If you can't seem to remember which mask you washed recently, and which you didn't, use some plastic containers to keep them sorted. You can also do this with clear pouches.
Keep things super easy by using glass jars and a label machine to organize everyone's masks. Obviously, this would work best with clean masks but it still helps to avoid losing them after doing a big load of laundry.
Put that cork board to good use by making it your spot for hanging masks, not just to-do lists.
---
Eva Recinos is an associate editor at Hunker. You can reach her at eva@hunker.com

View Work