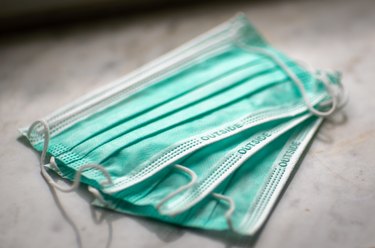 The CDC emphasizes that these face coverings are not surgical masks or N-95 respirators — the FDA calls both types of masks "disposable" — which should be saved for healthcare workers. However, if you are only able to obtain a disposable mask, and there is a shortage where you live, you may be wondering if this type of mask is safe to reuse.
"Normally, I would say that you should not reuse a disposable mask," microbiologist Jason Tetro, author of The Germ Code, tells Hunker. "But now that the CDC has given guidelines on how to do this, I would say that it's something you may consider."
Tetro is referring to the CDC's guidelines on decontaminating and reusing filtering facepiece respirators (FFRs). The CDC specifically states that though disposable FFRs, like N-95 respirators, are not approved for regular decontamination, they may need to be reused when they are in short supply. With this in mind, the CDC is now recommending the use of ultraviolet germicidal irradiation, vaporous hydrogen peroxide, and moist heat for decontamination. But, what should you do if you're not in a facility with these sterilization capabilities?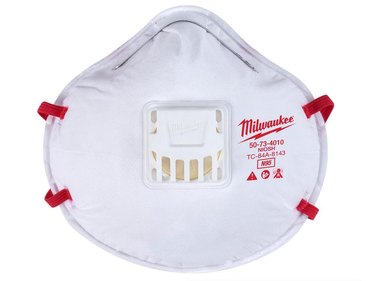 "You can reuse disposable masks if they are not soiled or torn," Dr. Shan Soe-Lin — who holds a PhD in Experimental Medicine and a B.Sc in Microbiology and Immunology, both from McGill University, and a Master in Public Health degree from the Harvard School of Public Health — tells Hunker.
"Ideally, you would have at least seven [disposable masks for each day of the week], and would put each one in a paper bag labeled with each day of the week to dry and naturally decontaminate between uses." You should leave each mask for a week between uses, according to Tetro.
If you don't have a paper bag, Dr. Tobi Schmidt, a personal health advisor and educator, tells Hunker that you can use any type of breathable container. She emphasizes that your hands should always be washed or sanitized before and after you touch the mask.
Most importantly, you should prioritize obtaining a cloth face covering — which can easily be made and disinfected — if you are not a healthcare professional. The CDC also states that you should only be reusing disposable face masks if there is a shortage in your area.