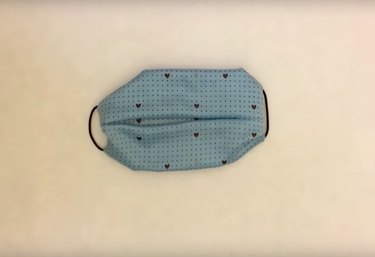 With face masks in short supply, you may be looking around your home for ways to create some type of wearable barrier. While we can't speak to the safety specifications of a DIY mask, we'd imagine that something covering your mouth is better than nothing, which is why this YouTube tutorial by Japanese Creations caught our eyes — it's a no-sew alternative using household items.
What You'll Need
Handkerchief (washable)
Two elastic hair ties
Basically all you do is fold the handkerchief into sections like so: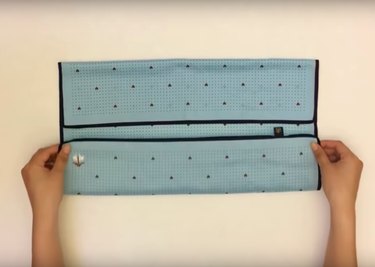 Once it's folded to an appropriate width, you add the hair elastics on each end.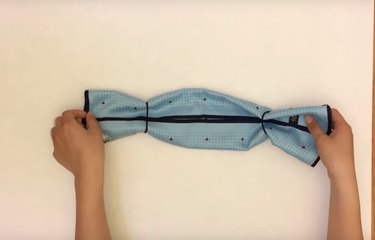 Fold over the ends (this is showing the interior of the mask).
Place the bands over your ears and boom: a mask you can wear out in a matter of minutes. Once you get home, make sure you throw your handkerchief into the wash.