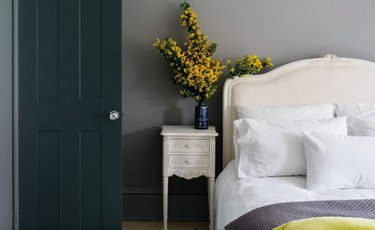 A little tone on tone paint — in which you incorporate two (or more) hues within a similar color family — can go a long way in a room. "Tone on tone paint finishes bring depth and dimension to a room," says Karen Williams of St. Charles New York. "It transforms a flat wall into a three-dimensional backdrop, which is why it's a smart alternative to wallpaper."
However, interior designer Nina Magon of Contour Interior Design says the real beauty of tone on tone color layering is that you can do it with just about any hue you desire. "Just choose a color that you are happy with and select different shade variations that are lighter or darker to pair with," she says.
Curious about how you can use tone on tone paint colors to create a more dynamic space at home? We asked a bunch of color experts to share their favorite tone on tone paint tricks, and here's what they had to say.
1. Try different finishes.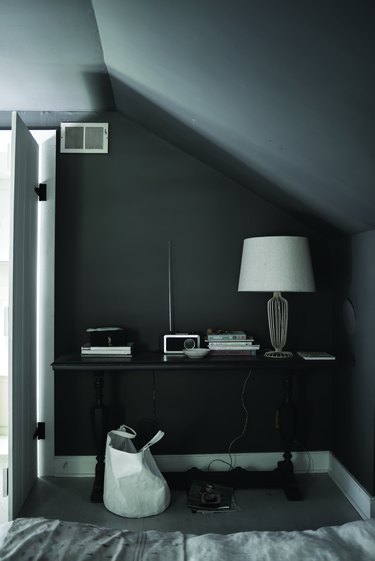 According to Patrick O'Donnell, International Brand Ambassador at Farrow & Ball, different finishes in the same color can provide a delicate contrast in a room. "Due to their sheen level difference, light responds, refracts, and absorbs certain finishes differently," he explains. "Flat or matte shades absorb more light, while glossier ones can create an almost mirrored or lacquered finish."
2. Go two shades lighter.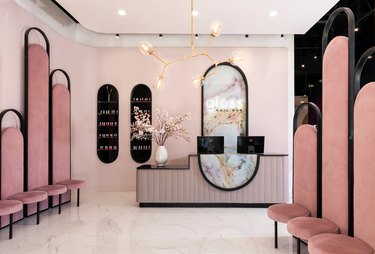 To add a subtle and sleek accent in your space, Magon suggests applying a shade of ceiling paint that is two shades lighter than your wall color. "This technique will create visual depth, make your ceilings appear higher, and will guide your eyes upwards to showcase your beautiful lighting," she explains.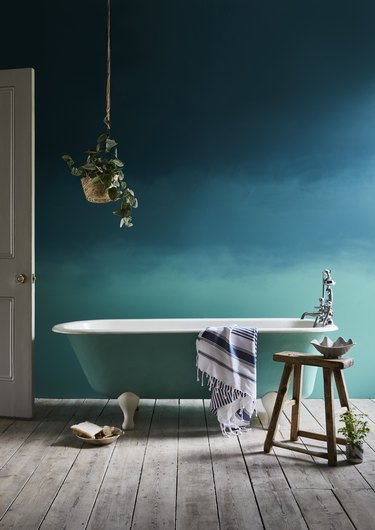 Annie Sloan, creator of Chalk Paint, says using high and low saturations of specific shades in varying amounts allows you to add more or less impact. "The softer the shades, the more livable, as a rule, but fortune favors the bold," she says. "Playing at the brighter, richer ends of the spectrum looks totally sumptuous and directional when done right."
4. Consider painting tone on tone rooms.
Instead of tone on tone walls, O'Donnell suggests painting each room of your home in tonal shades to create continuation throughout the space. "Tonal families can help create a seamless flow through a house and is a lovely way to bring in an easy continuity," he explains. "Playing with strengths of one color, from light to as dark as you are willing to go, will create an effortless transition from room to room."
5. Paint the walls a shade darker than the ceiling.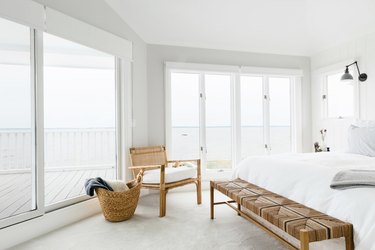 To create a more serene bedroom vibe, interior designer Saifan Shmerer of Hyphen & Co. recommends painting your walls a shade that's slightly darker than your ceiling. "It can have a calming, slowing effect because the eye is making a subtle shift as it takes in the colors, as opposed to the energizing effect of high contrast," she says.
6. Paint your furniture in tone on tone shades.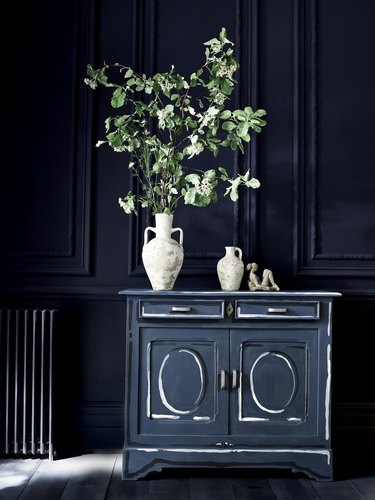 Searching for a goof-proof way to play with tone on tone colors in a room? Sloan recommends painting some of your furniture pieces in more saturated variants of the same shade. "You can paint everything from big furniture to fireplaces, skirting, photo frames and lamp bases for a totally comprehensive transformation," she says.
7. Try both dark and light.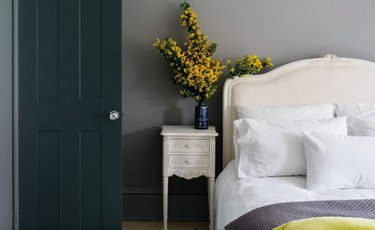 According to O'Donnell, employing contrasting tonal shades on the same wall can make a big impact in a room. "Once you have chosen your preferred palette, think about the strength of colors from light to dark and the mood you want to create in each room," he says. "Most paint color charts will offer a few tonal groups in their vertical layout."