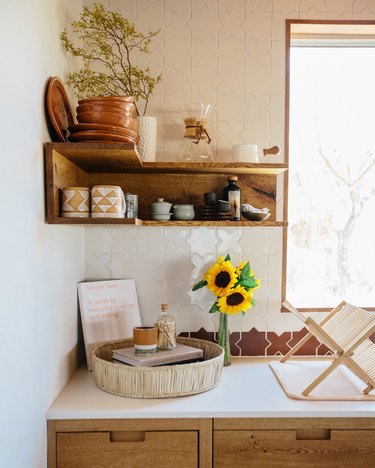 Hunker may earn compensation through affiliate links in this story.
The desert landscape continues to inspire writers, artists, and other creatives. So it only makes sense that a lot of people want to bring the outdoors into their home spaces. Or maybe you want to recreate a desert look even though you aren't near a dry landscape. Whatever your motivation, playing with desert decor can help you create a cozy, laidback home.
1. Cactus Accents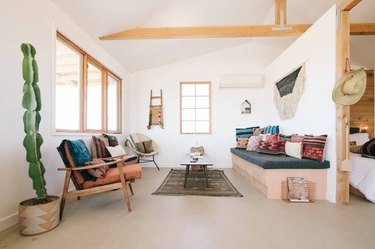 Naturally, one of the first steps is looking for a good cactus (or two, or 10). To really make a statement, find a few large cacti and make them a part of your desert decor. If you're intimidated by the idea of large plants, go for a few succulents instead.
2. Neutral Colors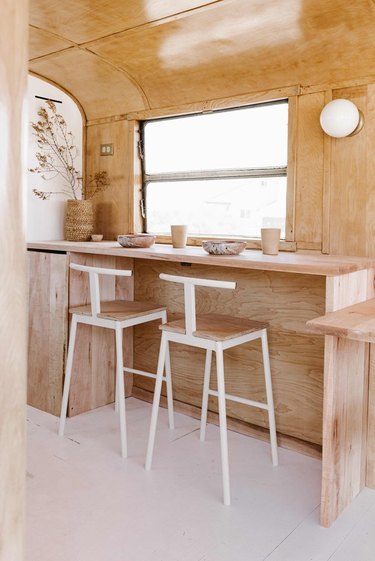 Take inspiration from desert surroundings and use a similar palette in your space. For a relaxing vibe, look for items in neutral colors. The muted palette in this dining nook creates a cozy atmosphere.
3. Wood Accents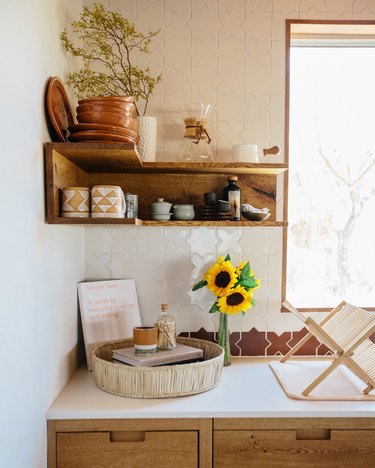 Look for warm wood elements, particularly reused wood items, to bring nature inside. Add dried flowers to create a laid-back look. Experiment with DIY projects like this wood herb hanger.
4. Soft Textures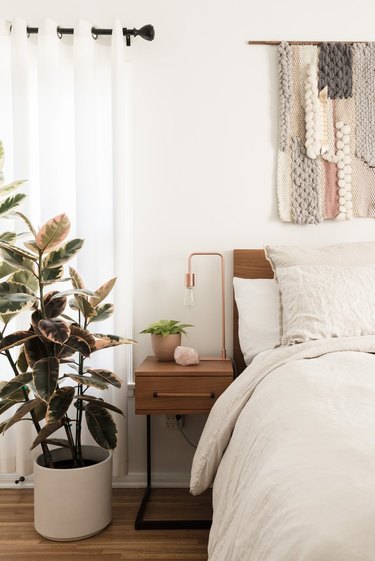 5. Woven Furniture
Accentuate wall hangings and other desert decor items with furniture in materials like rattan. These pieces can easily tie into any color scheme, especially if you plan on switching up your decor seasonally.
6. Bold, Sunny Hues