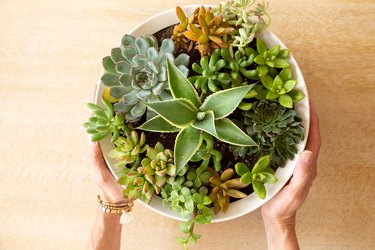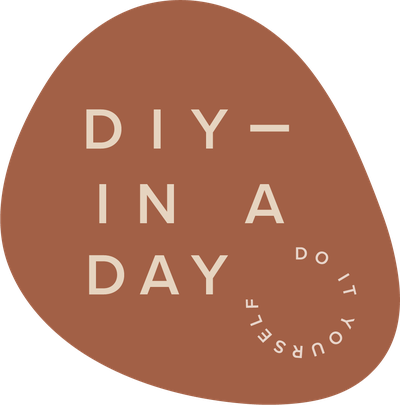 DIY in a Day brings you step-by-step instructions for easy projects that will spruce up your space — within 24 hours (or less!).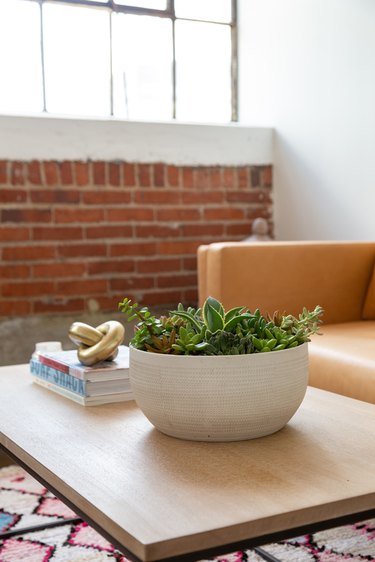 Plants are a brilliant way to add a natural warmth and tone into your home decor. Succulents, in particular, are the perfect plant to grow indoors because they are easy to care for and always seem to be on trend. Today, we are showing you how to create your very own centerpiece using a bowl, some cactus potting soil, and succulents we handpicked from the store. For this tutorial, we chose a 12-inch white bowl to give it a modern look. Feel free to use anything that fits your decor. It's a perfect way to add personality to your space.
Things You'll Need
Succulent plants in a variety of sizes and tones (visit a local nursery or hardware store)

Cactus potting soil

Small rocks

Bowl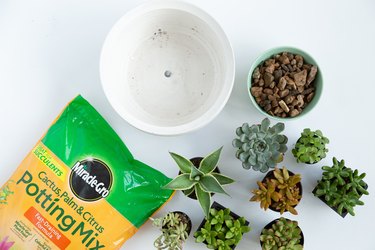 Step 1
Before selecting your plants, measure your bowl in order to have a general idea on how much space you will have. When planting, you will want the succulents to be somewhat close together, but not too tight for growth. You will also want to select varying sizes of succulents, with at least one or two that are larger to anchor the planter. Add some rocks to the bottom of the planter for drainage. If your bowl has a hole in the bottom, even better.
Step 2
Fill the planter with dirt, leaving about 1 inch to top.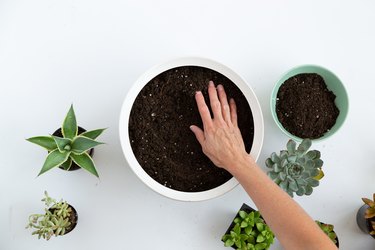 Step 3
Gently remove the larger plant (or plants) from the container and place into the soil as an anchor.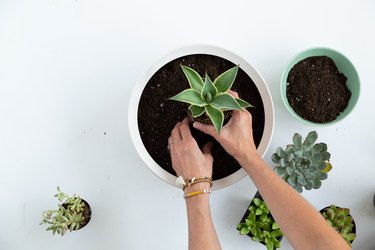 Step 4
Remove the smaller succulents from their containers. (You can separate the smaller ones by gently pulling them apart.) Plant the succulents all around the bowl, making sure to leave a little space in between the plants for room to grow. You can add little pebbles or moss to the areas that show dirt, but we chose to keep it without.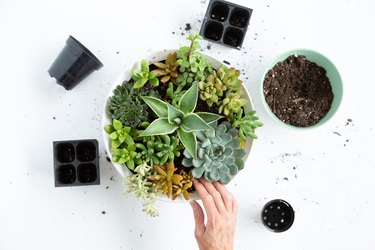 Bonus: Caring for Succulents
Water regularly during growing seasons, but make sure allow to dry out completely in between waterings. Succulents love natural light (indirect is fine), so place your planter by light and windows.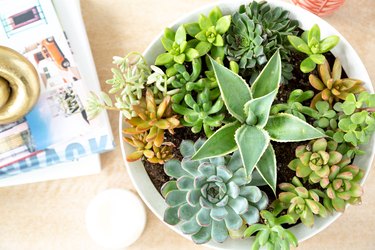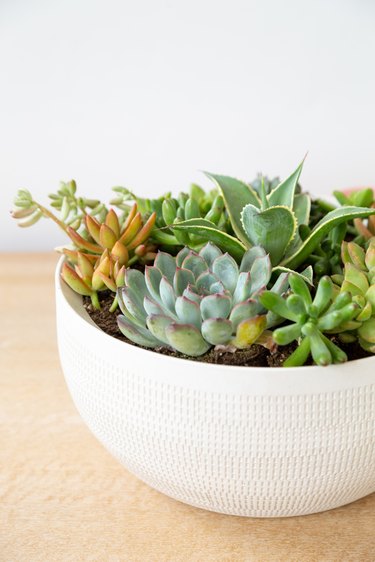 ---
Alice & Lois is a DIY and lifestyle blog where twin sisters Sara and Melissa share their inspiration, projects, connection and celebrate the good in life. They create inspiring posts centered around home, family, style and creativity, specializing in simple, yet sophisticated DIY projects. Sara and Melissa live in two very different places – Sara is in the heart of the midwest, Indianapolis and Melissa in the majestic ski town of Crested Butte, Colorado. Alice & Lois was named one of the Top 10 DIY and Decorating Blogs by the editors of Better Homes and Gardens in 2015 and 2016 and recently named one of the Top 30 DIY Blogs to Follow by Domino.