Plants are a brilliant way to add color and texture to your home, and in our opinion, you can never go wrong with succulents. They are easy to maintain and come in such a wide variety. Since we already showed you how to plant succulents in a bowl, we thought it would be fun to show you how to put them on display in a living wall planter. It's easier than you think! All you need is an IKEA Ribba frame, plants, chicken wire, and soil. (This planter can be made in any size shadow box style frame.)
Things You'll Need
Plastic wrap

Staple gun

Wire cutters

Scissors
Note: For this project, you want to use small succulents that you can find at home improvement stores. Get a variety of sizes.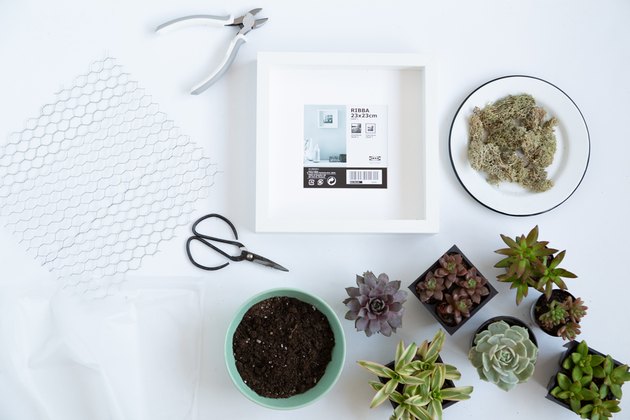 Step 1
Prepare the frame for planting. First, remove the mat. Place a piece of sticky plastic wrap inside of the frame and up the inner sides.
Step 2
Prepare the chicken wire. Trim sides to fit inside the shadow box frame.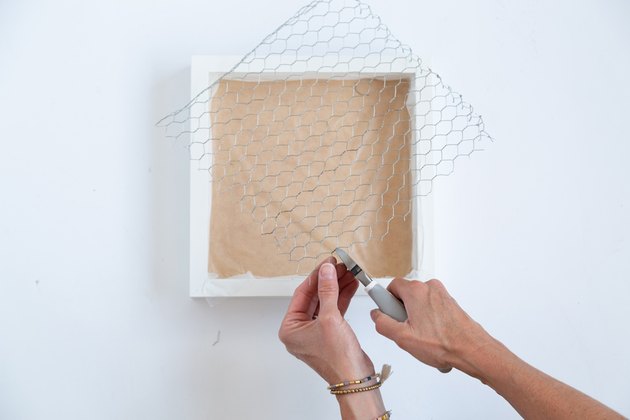 Step 3
Fit the chicken wire into the frame. Bend the wire down on the edges to fit into the frame, leaving open space on the bottom so the plants will have space with the soil. Secure the wire on the insides of the frame using a staple gun (or hot glue gun).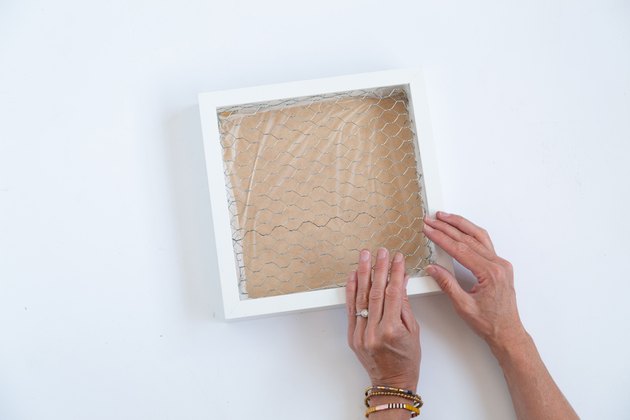 Step 4
Fill the frame with dirt. Make sure and use cactus potting soil.
Step 5
Start planting! Remove the succulents from the planter container.
You will need to remove most of the dirt from the roots. Carefully fit the root into the opening of the chicken wire. You will also need to clip some of the wire openings to fit the bigger plant roots.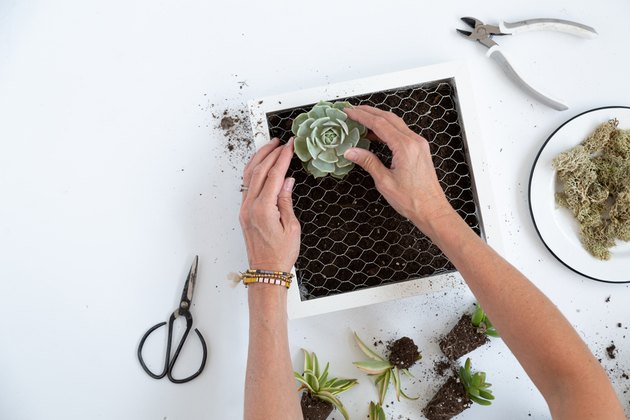 Step 6
Continue filling the frame with succulents. Then add moss in between any open areas to fill in the frame. Allow the plants to "settle" for 10 days before hanging on the wall. Leave in a cool, bright spot to root.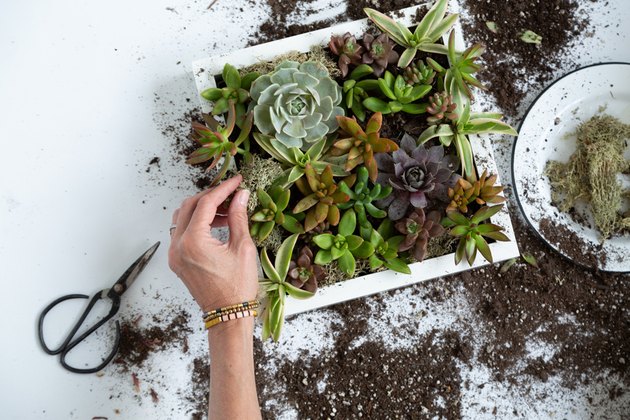 TIP: Water about every 7 to 10 days. To water, take off wall and lay flat and water lightly.