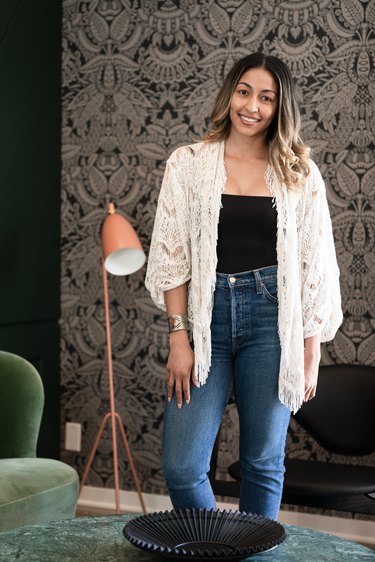 Earth Day is right around the corner and while we firmly believe that we should live our best, sustainable lives 365 days a year, April 22 is all about giving Mother Nature some extra love. There are many ways to celebrate, of course — you could plant a new tree in your backyard or donate to your favorite eco-friendly cause — but we're partial to diving head-first into a really awesome craft. Not only is it a great way to flex your DIY muscles, but you can also wind up with new things that will inspire sustainability long after Earth Day.
That's where Nastazsa comes in. As YouTube's resident Queen of DIY, she has over 600,000 subscribers and dozens of videos breaking down game-changing hacks. And, in honor of the occasion, she's sharing some of her favorite sustainable projects with us. Whether upcycling products we already own, creating a reusable alternative that we can use over and over again, or using nontoxic materials, the three projects below will ensure that our Earth Day is off to a stylish, sustainable start.
Project 1: Hanging Planter Thrift Flip
Want to add some greenery to your place? Make your own planter. Not only is it a master class in upcycling, but it's also a great foray into becoming a plant parent.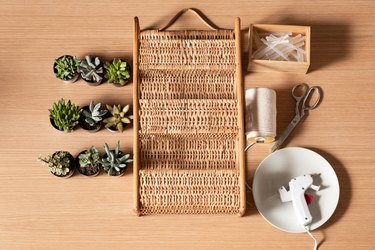 Things You'll Need
Wicker spice rack (thrifted)

Assortment of succulents

Macramé cord

Glue gun with hot glue

Scissors
Step 1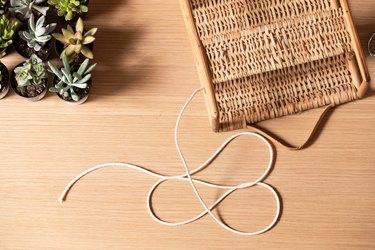 Cut the macramé cord. We'll let you decide how long or short you want it to be.
Step 2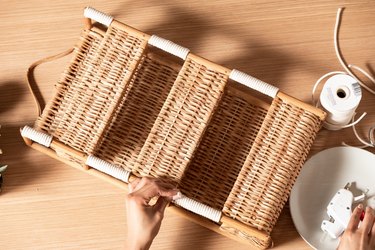 Add macramé cord to your spice rack. Go ahead, place some cord wherever you'd like.
Step 3
Secure your cord with some hot glue. Trust us, it'll keep your planter looking picture-perfect.
Step 4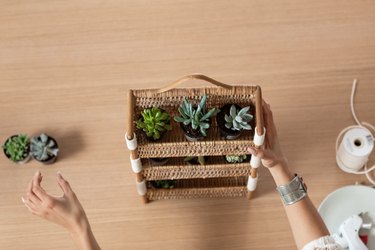 Start planting your succulents! Depending on the size of your spice rack, Nastazsa recommends planting between six to 12 succulents.
Project 2: Dryer Sheets
We cringe just thinking about how many disposable dryer sheets we've used this year alone. Here's an eco-friendly alternative for static-free laundry.
Things You'll Need
1/2-cup vinegar

Measuring cup

Mason jar
Step 1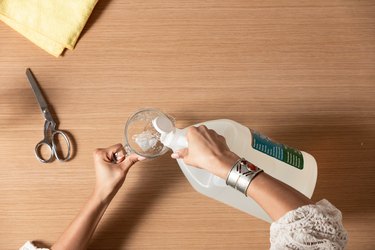 Pour 1/2-cup vinegar into a measuring cup.
Step 2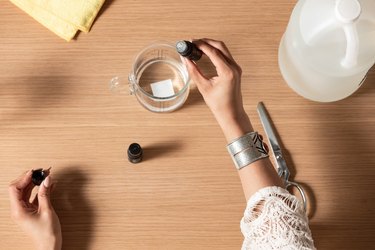 Step 3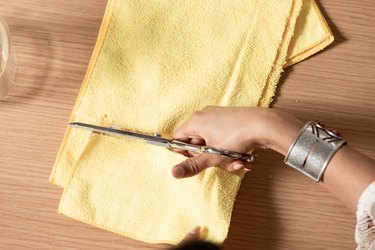 Cut the microfiber cloth into small pieces. Aim for each mini-cloth to be 6 inches by 3 inches.
Step 4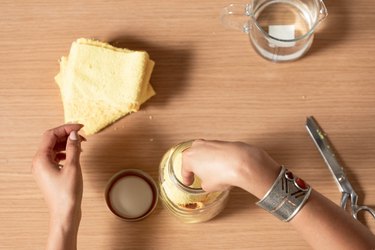 Fold the cut microfiber cloths into the Mason jar.
Step 5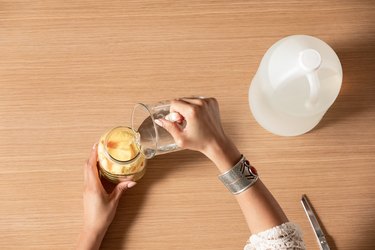 Pour the vinegar mixture into the Mason jar, too.
Step 6
Let the concoction sit for 24 hours, and voilà ... your new dryer sheets will be ready!
Project 3: Multi-Surface Cleaning Spray
There are plenty of eco-friendly cleaning sprays at the supermarket, but why not make your own? You'll cut costs on your grocery bill, plus whip up a delicious scent. Here's how:
Things You'll Need
16 ounces vinegar

Measuring cup

Lemon juice

Essential oils

16-ounce spray bottle
Step 1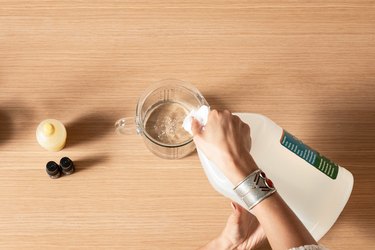 Measure and pour 16 ounces of vinegar.
Step 2
Mix in some lemon juice — Nastazsa recommends pouring enough so you don't smell the vinegar.
Step 3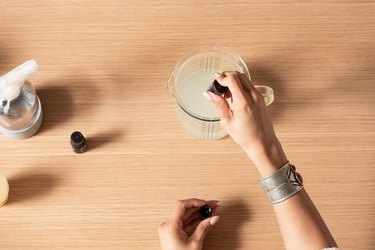 Add about eight to 10 drops of essential oils into the mixture. For this project, Nastazsa loves refreshing scents like spruce and eucalyptus.
Step 4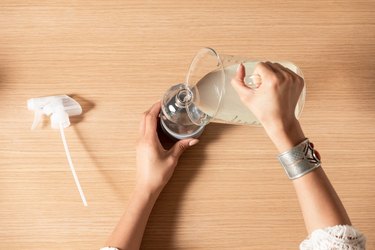 Pour the vinegar mixture into a spray bottle.
Step 5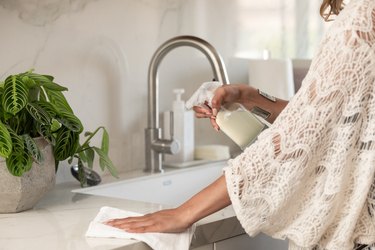 ---
Kelsey Mulvey is a freelance lifestyle writer and editor. Her work has been featured in Lonny, Apartment Therapy, and Wallpaper*, among others.