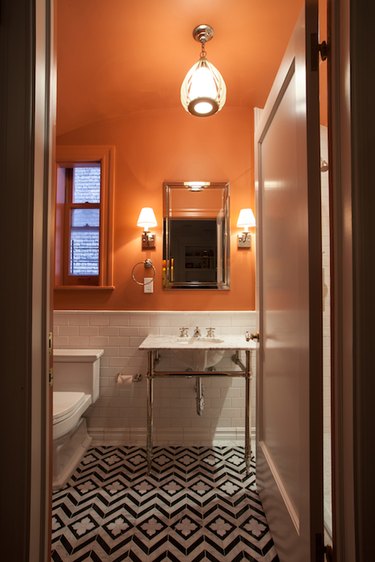 We get it: Orange is a risky color. You don't see it used very often as a defining hue in home design, and when you do, it's rarely done well. But we believe you can definitely do orange right. One place we are never afraid to experiment? The bathroom. These beautiful bathrooms put orange to use through paint, wallpaper, and tile — and we thoroughly approve.
1. Go with modern tile.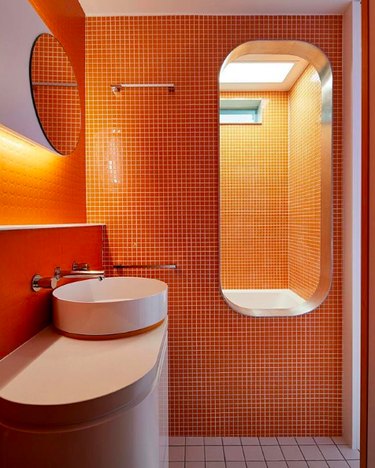 Thinking about a completely tiled bathroom? Consider covering one wall — or a shower enclosure — with orange tiles as an accent.
2. Color block it.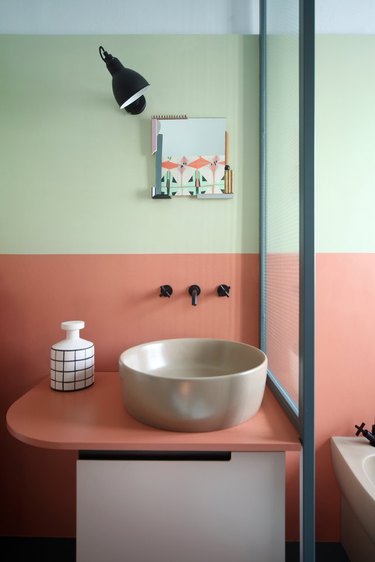 3. Add some Spanish influence.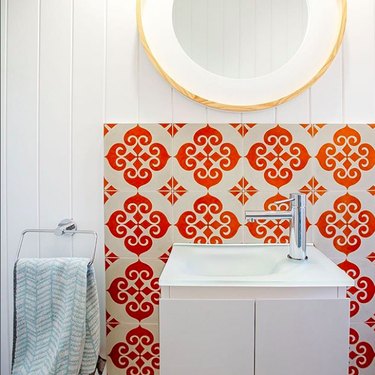 4. Bring some sunshine to a rustic bathroom.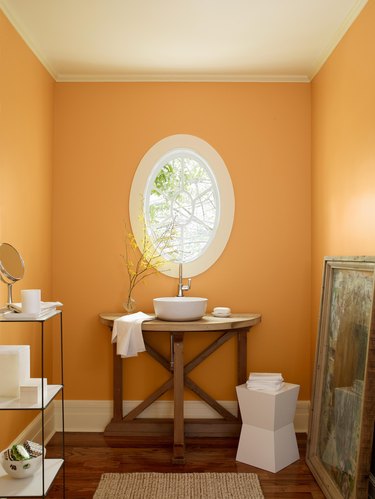 Trying out the rustic thing in your home? It doesn't all need to be covered in white. In fact, an orange hue can really bring out the warmth of wood accents.
5. Make it a Creamsicle motif.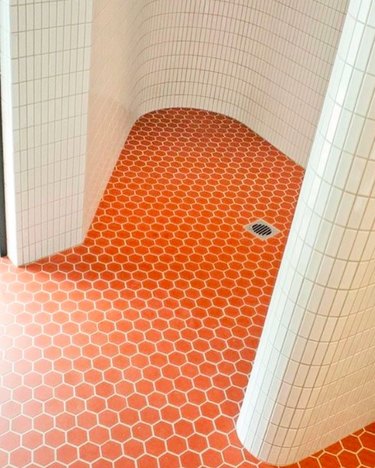 Orange doesn't overwhelm when it's on a tiled floor. And if you're stuck on what accent color to bring in, white is a perfect choice.
6. Think Pink(ish).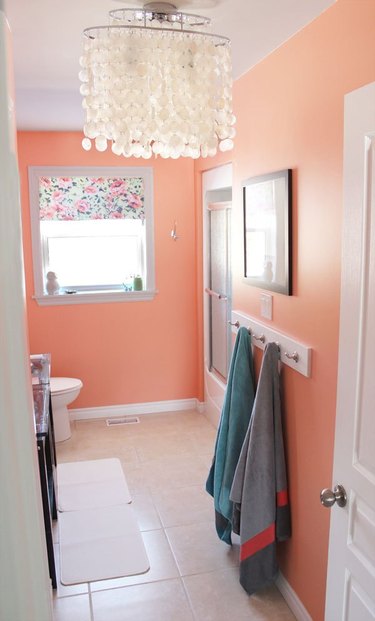 This bathroom makeover by Fyne Designs is a reminder that orange can be defined many ways — and a coat of paint in a peach hue is a fun way to bring life to a space.
7. Go for a bold and glam look.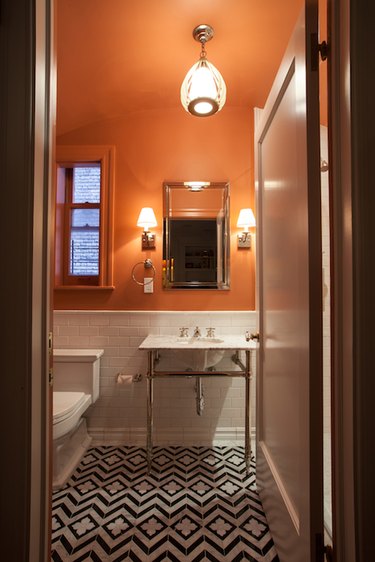 You can do a lot with a black-and-white bathroom, but adding orange can transform it into something completely different — think Kelly Wearstler-esque Hollywood glam.
8. Salmon is a crowd-pleaser.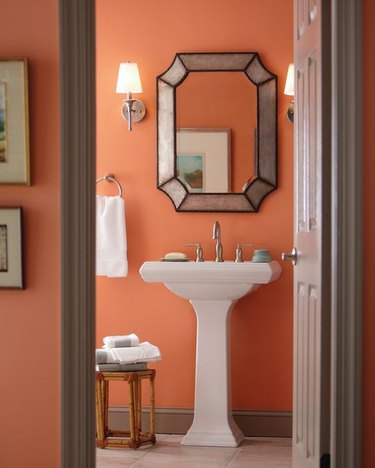 Don't want to get too orange? Salmon can be a choice that's a bit more approachable, yet still statement-making.
9. MAKE IT ALL ORANGE!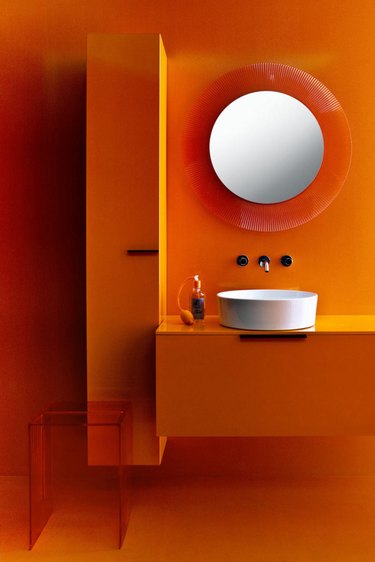 10. Traditionalism + orange = classy.
We love us some wallpaper in the bathroom. While we usually default to more modern designs, this photo is making us want to go full-on grande dame with some traditional motifs.
11. Can't decide? Accessorize first.