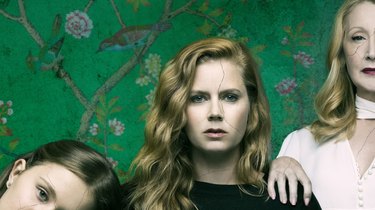 Can we talk for a second about HBO's new mini-series Sharp Objects? Based on the book by Gillian Flynn (of Gone Girl fame), it stars Amy Adams as a reporter who comes back to her small hometown to report on a series of murders (YASSS HOOKED ALREADY). It's dark; the type of show that will get under your skin and make you ask your partner if it's okay to sleep with the lights on.
But what makes it extra-good is the set design. Many of the scenes are in an enormous Victorian home, the defining feature of which is a striking green botanical wallpaper in the front hall. It serves as the motif for the marketing materials, too — so you start to get the sense that it's saying something important. But, like, murder and stuff aside, the pattern is definitely inspiring, and would be completely un-creepy in a non-murdery home.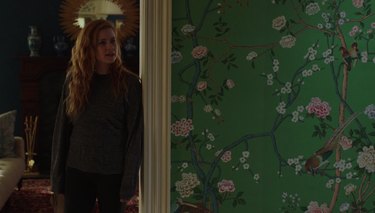 So, where can you get it? Thanks to a hint from interior designer Linda Merrill, we are close to certain it is De Gournay, which specializes in hand-painted wallpapers, fabrics, and porcelain inspired by the intricate patterns of 18th and 19th century chinoiserie. De Gournay is known for doing bespoke work, yet the print used in Sharp Objects feels pretty dang close to a style on their site called Earlham: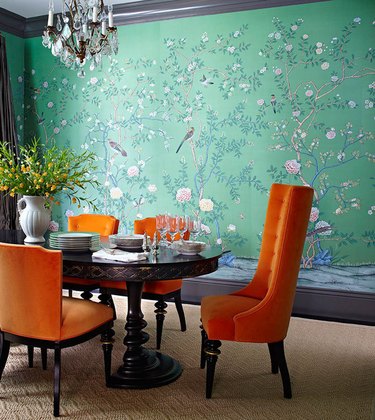 Like most decor that we covet, De Gournay's wares are unfortunately quite pricey. At their San Francisco pop-up shop last year, a single panel of wallpaper could set you back over $700. Le sad.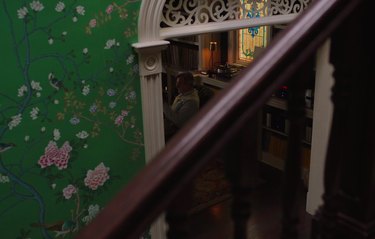 Of course, there's a solution: Etsy. These offerings might not be the exact same thing as what you'll find on Sharp Objects, but they sure can channel a similar vibe. (Just FYI: Prices here are based on the dimensions the seller has as the default. Most offer customization to fit your needs.)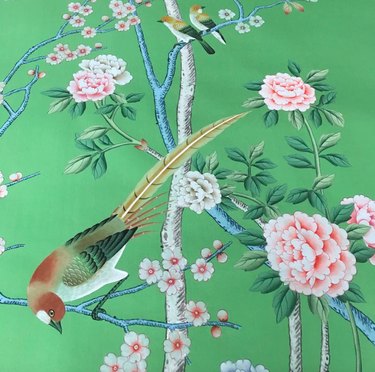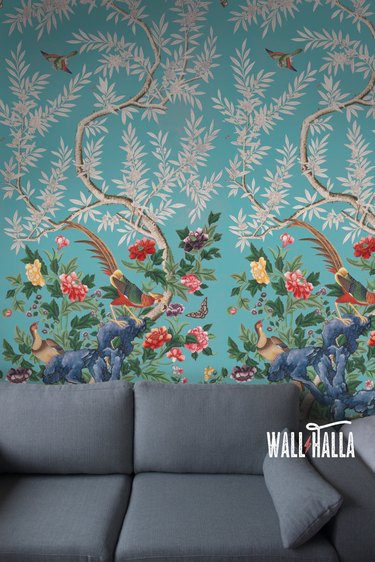 ---
Leonora Epstein is Hunker's Senior Director of Content. She has previously served as Executive Editor at HelloGiggles and as BuzzFeed's Deputy Editorial Director. She is the co-author of "X vs. Y: A Culture War, a Love Story" (Abrams, 2014). Feel free to reach out at leonora@hunker.com.
View Work