For all our talk about "dream houses," it's clear we didn't even really know what that would look like until we saw this unreal apartment in Milan designed by Andrea Marcante and Adelaide Testa of the architectural studio Marcante-Testa.
Through unexpected uses of paint, vintage and custom furnishings, and surreal wallpaper, the home feels sort of as if Wes Anderson did a remake of The Secret Garden (and set it indoors). The team's clever use of cane, wicker, and wood frames the botanical prints throughout the home in a way that truly makes the space reflect a sense of nature. So, when can we move in?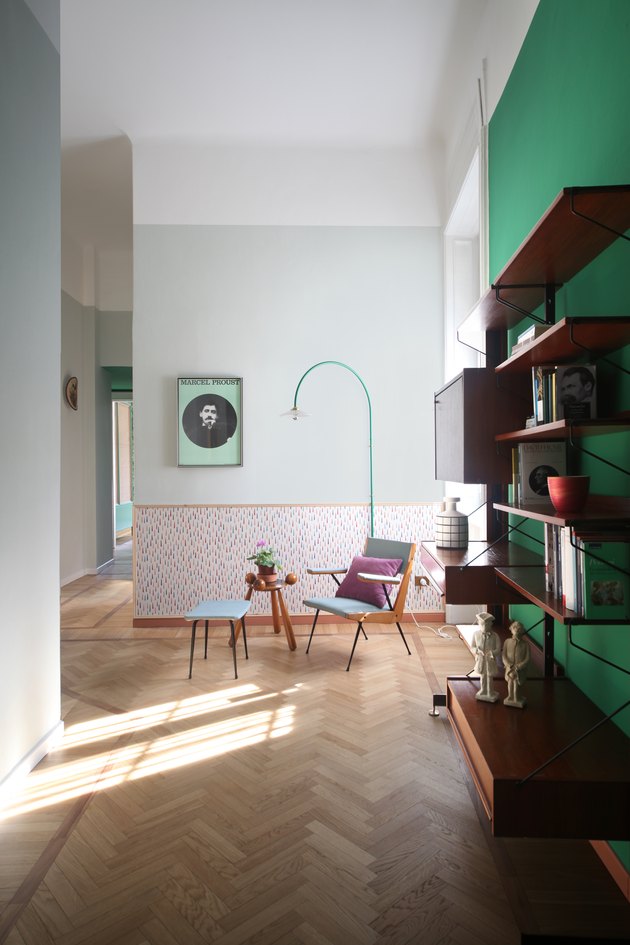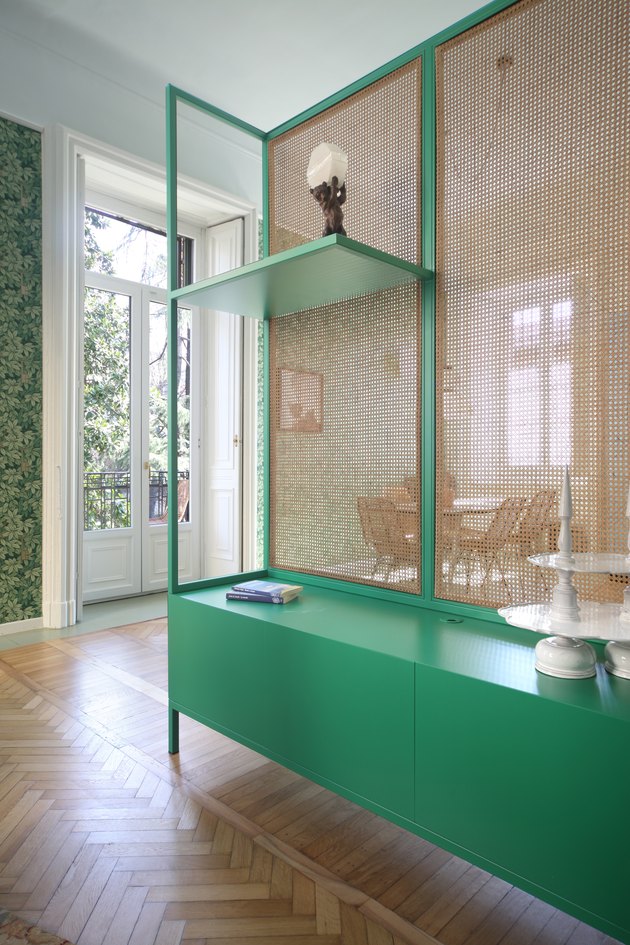 2 of 9
Living Room
A custom cabinet with cane paneling acts as a brilliant divider, separating the living and dining rooms. We especially love how the natural material geometric details of the caning play so well with the lines of the herringbone floor.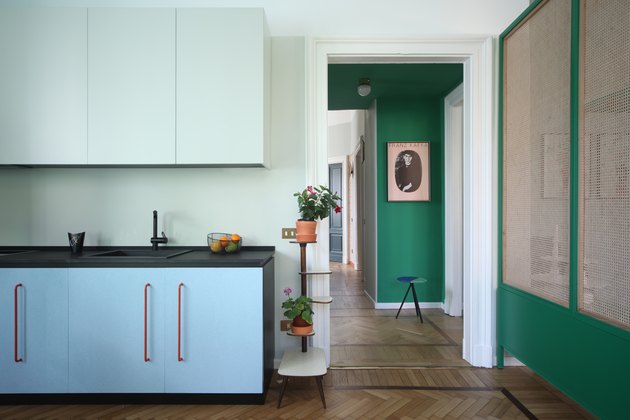 5 of 9
Kitchen
There's an unexpected juxtaposition throughout the home. The living and dining room draw on traditional motifs while some adjacent spaces feel more contemporary. The kitchen for example, uses sleek fittings and a blue-red color combo that could feel like a dated European design.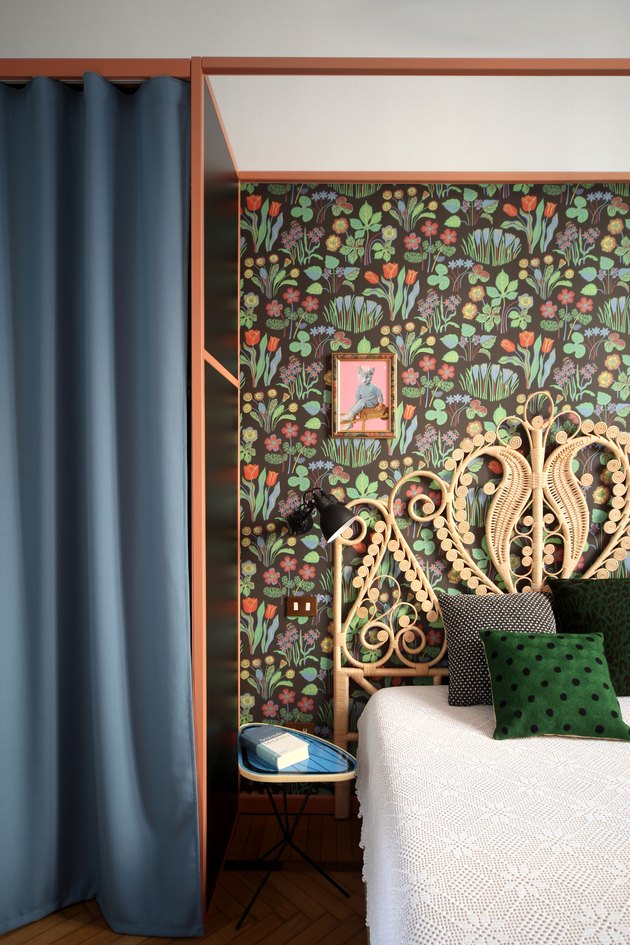 6 of 9
Bedroom
The team custom-designed a wardrobe for the bedroom using a metallic structure.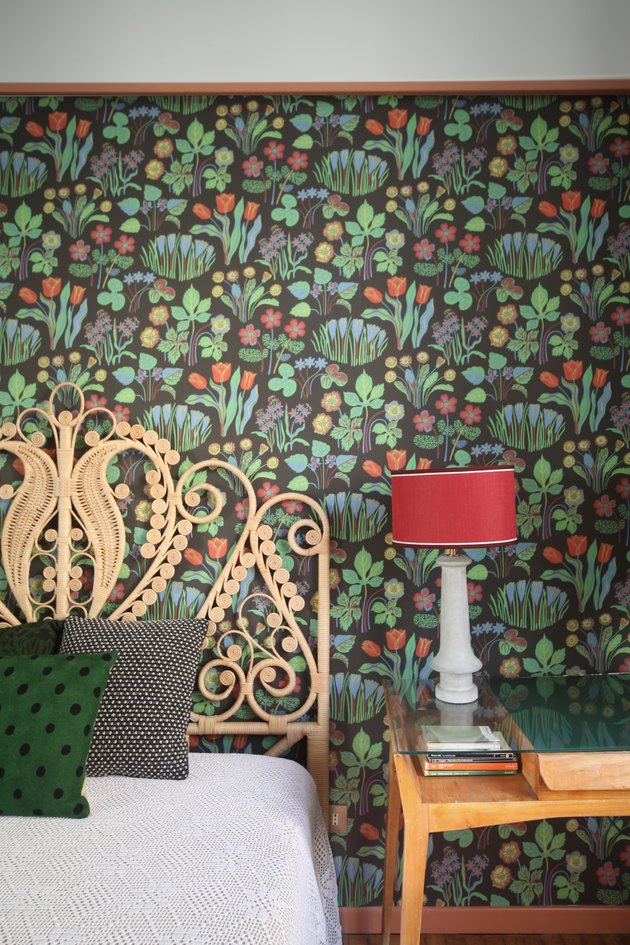 8 of 9
Bathroom
There's a subtle '80s aesthetic in the bathroom, with bright color blocking, a grid-patterned soap dispenser, and a curved countertop. Paints by Farrow & Ball were used throughout the apartment.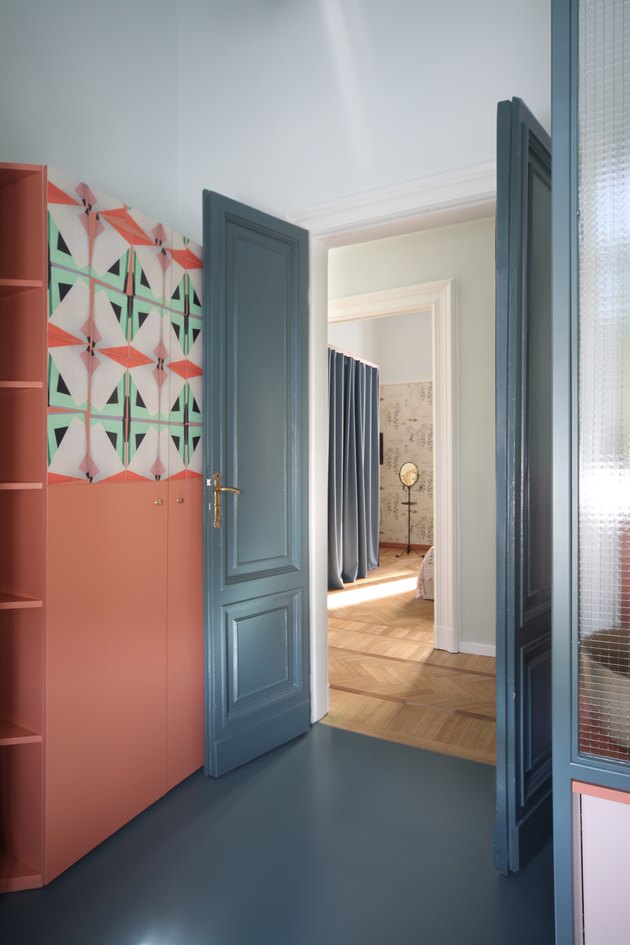 9 of 9
Bathroom
Resin floors here and throughout the home were made by Rezina.
---
After interning at Dwell magazine in San Francisco, Kate began writing about arts, design and culture for other national publications. She is based in Los Angeles and San Francisco.
View Work