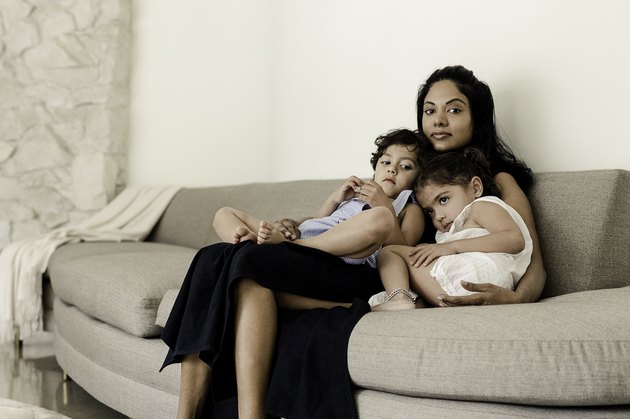 Who: Pratima Anae
Where: Brockmont Park, Glendale, California
Style: Ethereal midcentury modern
From up in the south-facing hills of Glendale, at the foot of the Verdugo Mountains, the city of Los Angeles appears to roll out to the ocean. It's there that you'll find Brockmont Park, a collection of iconic early- and mid-20th century homes, some of them with historical designation. And there, among them, is a pristine, white and stone midcentury gem, circa 1962. (Rumor has it that was designed by one of the few female architects of that era, thought to be a woman by the name of E. Beaumelle.) Inside, the ethereal palette and contemporary touches are the result of eight years of renovations. It's where Pratima Anae, an Indian model once named Miss Indiana, discovered her love of interior design.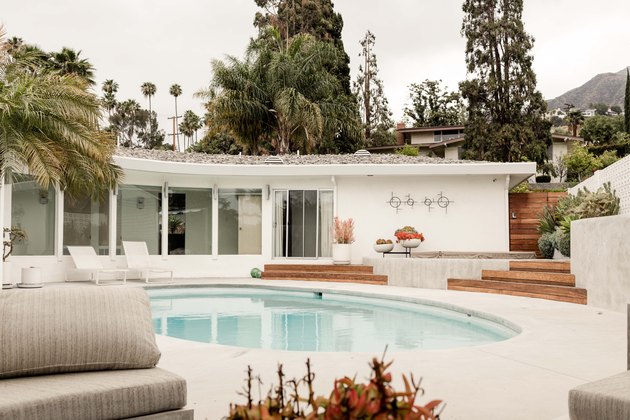 "I like to embrace the architecture of the region," says Anae. "In New York, it's the brownstone. In the country, a great farm house. In Southern California, it's midcentury modern."
For Anae, the home resonates with the 1960s art and architecture she loves so much. She adds to that sensibility a penchant for clean lines, lots of natural light, and a palette that rarely veers away from the pale.
"We loved the bones of the house," says Anae, of the first time she and her husband Bradley saw it. The curved walls, open layout, natural light, and concrete floors spoke to them. "There was this unspoken nod — we could just tell it was the right house for us. It has wonderful calming energy."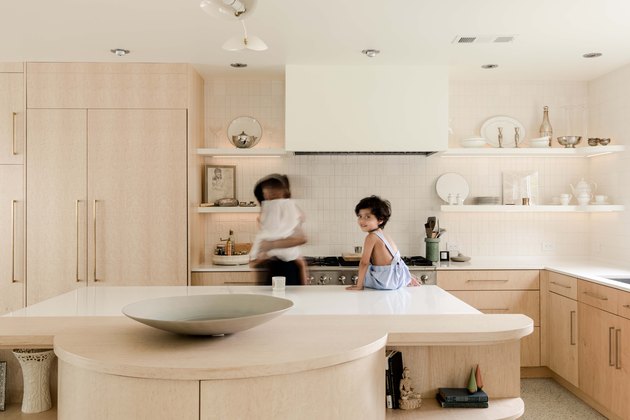 Over the next eight years, Anae meticulously updated the dated '60s decor — most recently, the kitchen, where she relishes in the juxtaposition of her classic French La Cornue stove and the distinctly modern interior. And she has filled it with art – many of which are original pieces from friends. "All the changes were well thought out and reflect our life as a family," she says. "To me a home is a sanctuary and a living work of art. I had a hand in every detail that you see in our home."