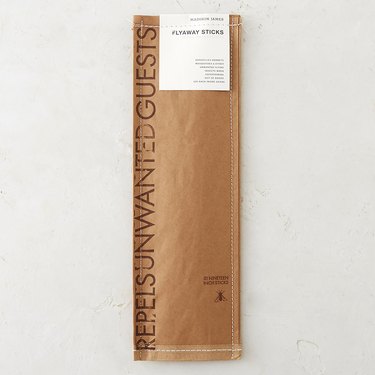 Ah, summer. Pool parties, buzz, barbecues, b_uzz,_ and general outdoor fun, BUZZ. That sound is the inevitable buzzkill of the season. If you're like us, you're itching already simply thinking about the change in the weather. But don't settle on spending all summer in a hazmat suit just yet — there are a wide variety of items out there to keep bugs away. And surprisingly, some of them are really cute!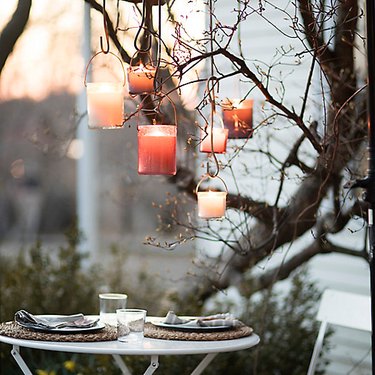 Hang a few of these citronella candles over your outdoor dining table and bring your guests to dinner like a moth to a flame ... but without any moths.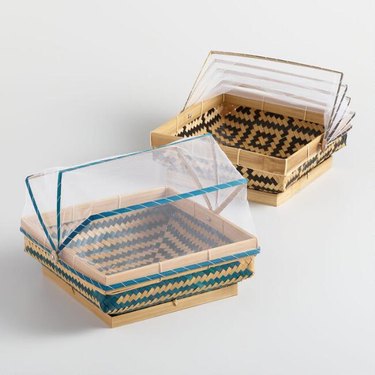 Set up a delicious and beautiful outdoor buffet without having to hover nearby and swat away flies. Live the dream.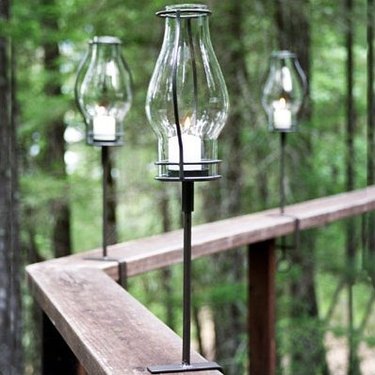 Not all torches have to be of the tiki variety. Add a citronella candle to one of these metal torches to light a bug-free path.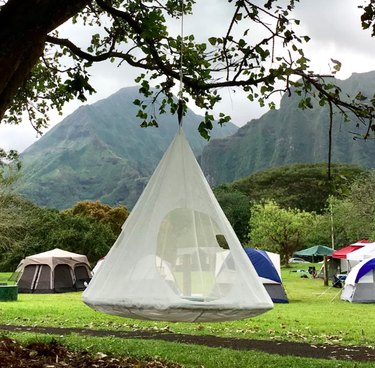 While this tented hammock isn't totally enclosed, it will offer more protection than one swinging out in the open.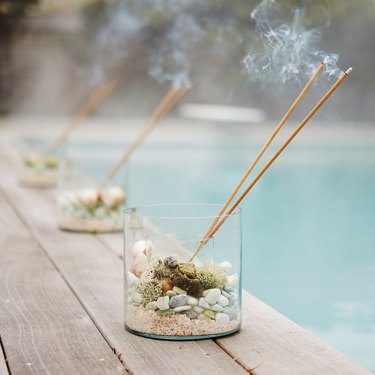 These flyaway sticks are like giant, citrus-smelling incense wands. Not only do they smell and look nice, they'll also keep annoying bugs away without harming local bees.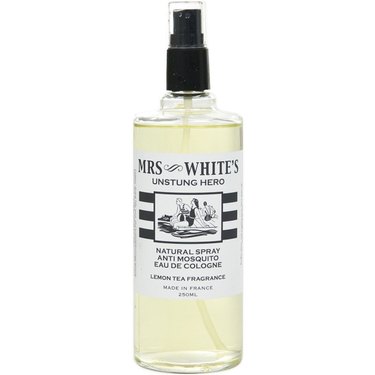 Spray this lemon tea-scented mosquito repelling eau de cologne on everything from your body to your tablecloth and other linens for a smell that says "GTFO, flies" — in the most Martha Stewart-y way possible.
Leave it to Chip and Joanna to create a citronella candle that's actually drop-dead cute.