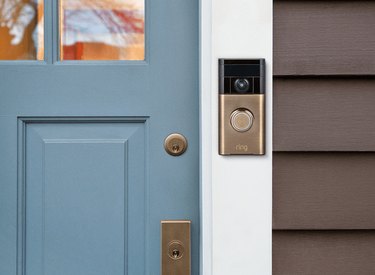 "Can I use a Ring Video Doorbell with a Nest system?"
The answer to that question, as with so many things in life, is No … Yes … Maybe … It depends.
Tip
To use a Ring Video Doorbell with a Nest system, you'll need an intermediary such as a smart-home control system that works with both.
The Nest Family Is Growing
The Nest system is made up of a line of coordinated smart home products, including thermostats, security cameras, video doorbells, smoke and CO alarms, door locks, and alarm systems. The Nest products are managed and monitored through a proprietary Nest app. In addition to its own products, Nest has partnerships with an extensive array of third-party smart home products that can be readily incorporated into the Nest System. However, the Ring Video Doorbell is not one of those with which Nest partners.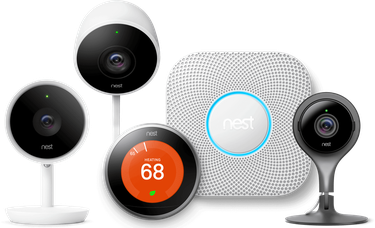 Ring's product line is composed of video doorbells and security cameras. The Ring devices are also managed with a dedicated app—in this case, the Ring app. The Ring app, however, only manages Ring devices and lacks the partnerships with complementary smart home products.
There's another likely reason why Nest and Ring don't work directly together. Nest is a subsidiary of Google and has its own video doorbells and security camera line. Ring's entire product line is therefore redundant with Nest's. Recently, Ring was purchased by Amazon, Google's competitor, so there's little incentive for mutual support between the two product lines.
While you can't get the Ring Video Doorbell and the Nest System to communicate with each other directly, you can get them both to communicate with you through an intermediary. Making this possible, though, depends on whether you have, or are willing to add, an additional smart home control system or hub to your smart-home array.
Smart Control Systems Are One Answer…
The key to getting Nest and Ring to work together is to find a smart-home control system that works with both. That's not difficult, as there are several—two of the most popular being Amazon Echo with Alexa and Google Home with Google Assistant. Despite being competitors, both of these control systems support both Nest and Ring, which makes it easy to incorporate them into a comprehensive smart home system. Curiously, Apple's HomeKit system supports neither Nest nor Ring.
Integrating Nest and Ring With Echo
Follow the manufacturer's instructions to set up your Nest and Ring devices.
Open the Amazon Alexa app on your phone or tablet.
Tap the menu button in the corner.
Select "​Smart Home​" from the Menu list.
Select "​Your Smart Home Skills​" at the bottom of the Smart Home screen.
Select "​Enable Smart Home Skills​."
Find, each in turn, your Nest and Ring devices in the Smart Home Skills list.
Enable each device.
Connect your device accounts to your Alexa Account.
Say, "​Alexa, discover my devices​." After scanning for about 10 seconds, your new additions should appear among the Smart Home Devices in your Alexa app.
Integrating Nest and Ring With Google
Follow the manufacturer's instructions to set up your Nest and Ring accounts.
Open the Google Home app on your phone or tablet.
In the upper left corner of the home screen, select "​Menu​" and then "​Home Control​."
In the "​Devices​" tab at the lower right, select "​+​."
Choose the device you want to connect, then follow the set-up instructions for that device.
When you are finished, select "​Done​."
In addition to giving you control over both Nest and Ring within the same system, Amazon Alexa and Google Home also afford you voice-activated control over the devices.
Most smart home devices come with their own hubs—built-in controls that enable communication with the device and manage its capabilities—but not all of those onboard hubs run on the same protocols. To tie them together, you need a dedicated smart-home hub. As discussed, Amazon Echo and Google Home can perform as a hub, with the added feature of voice control, but both Alexa and the Google Assistant are reliant on the cloud. If you prefer to keep the control of your smart home in-house, a dedicated hub is the way to go.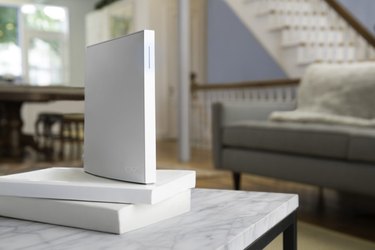 While there are several dedicated smart home hubs available, each has its own strengths and shortcomings. Cost is an issue, of course, and so is the extent of product support. Two of the most popular are Wink and Samsung SmartThings. The Wink hub is the less expensive of the two and it enjoys extensive device support, including both Ring and Nest. Samsung SmartThings supports Ring and although it doesn't officially support Nest, it offers a custom integration with Nest through the SmartThings product support.
As in all things tech and especially in the area of smart-home devices, nothing stays the same for long. New products and new solutions appear almost daily. Before choosing a device or a system, it's wise to seek the most current updates and assessments you can find.