Wood stoves are wonderful space heaters, but only as long as the fire is burning. Consider a wood stove surround to maximize the heating potential of your wood-burning stove. They enhance the look of your wood stove by making the area behind and below it more attractive, and can also save you money.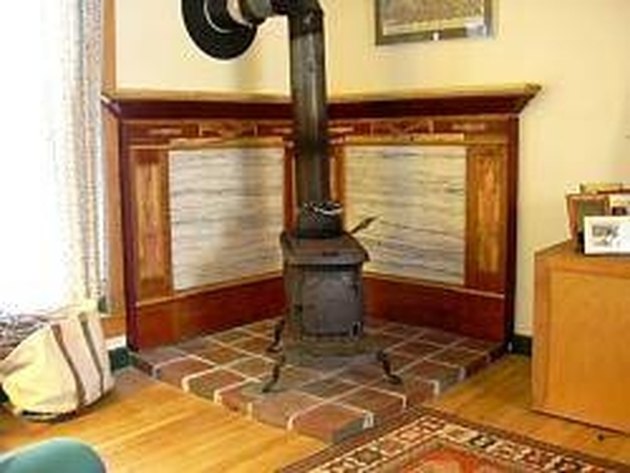 Wood stove surrounds absorb the heat of the fire and radiate it through the room, even after the flames have gone out. By placing material behind, below and on the sides of your wood stove, you can capture heat that gets lost behind your stove and radiate it back into your space. The more efficient your stove is at heating your home, the lower your gas or electric bill will be. Wood stove surrounds can be made of a variety of materials to suit your budget and taste. While more expensive, stone or metal surrounds store heat better than those made of materials like brick or glass.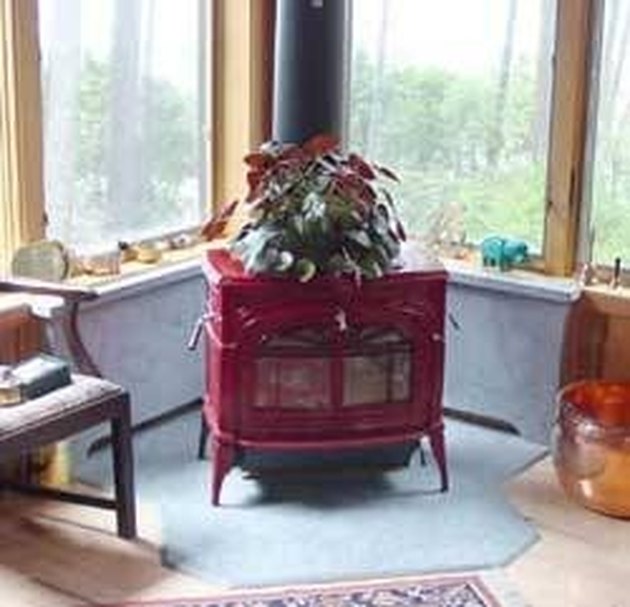 A soapstone surround will retain heat and radiate it for hours after the fire has burned out. It will also increase the amount of warmth that emanates through your space while the fire is burning. Although soapstone is more expensive than other materials, the energy efficiency factor may make it worth the money.
A wood stove surround made out of brick can provide your room with a traditional feel for relatively little money. Bricks are less expensive than natural stone products. Since the area you will need to cover is not very large, consider purchasing remnants left over from large-scale projects like home sites.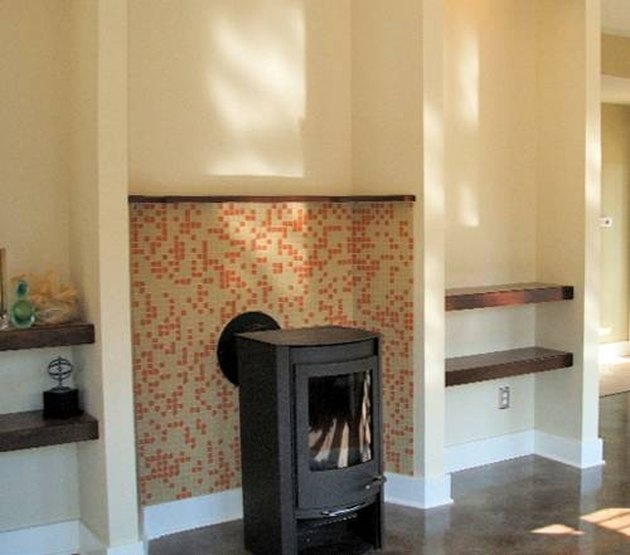 Wood stove surrounds can also serve as an alternative or extension to your artwork, particularly because wood stoves are often the focal point in a room. Consider hand-painted tile, or combining a variety of materials, to give your surround a unique look. However you choose to customize your surround, you will create a look that catches the eye.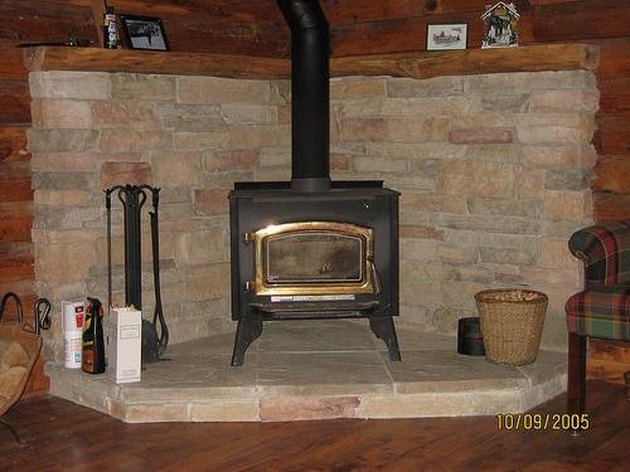 A wood stove together with a surround will go a long way toward reducing your carbon footprint. Today's wood stoves are airtight, which allows them to cleanly burn less wood to generate more household heat. Couple this with a stylish, yet elegant, surround made from a material that retains heat and radiates it, and you have found a green solution to staying warm and saving money.