Calcium deposits are a problem in many homes, typically accumulating on faucets and similar areas around your kitchen and bathroom. When your water supply has a mid to high alkaline content and you allow water drops to dry onto your faucets, the water ends up drying as a cloudy film. This is a problem that can be fixed with a low-cost item that you more than likely already have on hand in your kitchen.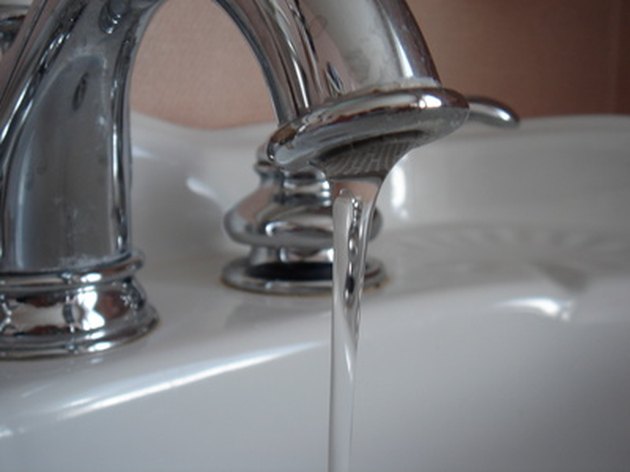 Step 1
Drizzle white vinegar over a paper towel until the towel is saturated.
Step 2
Rub this paper towel over your faucets, working the vinegar into the surface by rubbing in small circular motions.
Step 3
Examine your faucets. If any buildup remains, open the paper towel and lay it over the faucet.
Step 4
Allow the vinegar-soaked paper towel about five minutes to work away the calcium buildup and remove the paper towel.
Step 5
Wipe the faucet with a damp paper towel and dry with a clean paper towel.