Garlic can emit an odor that will stick to the refrigerator or other items inside the unit. The strong scent can linger for days even after you remove the garlic. When you notice the offensive garlic smell, you will need to remove it from the refrigerator safely to protect the perishables inside the refrigerator. You can remove the odor from the refrigerator with items that you have around your home instead of using chemical solutions.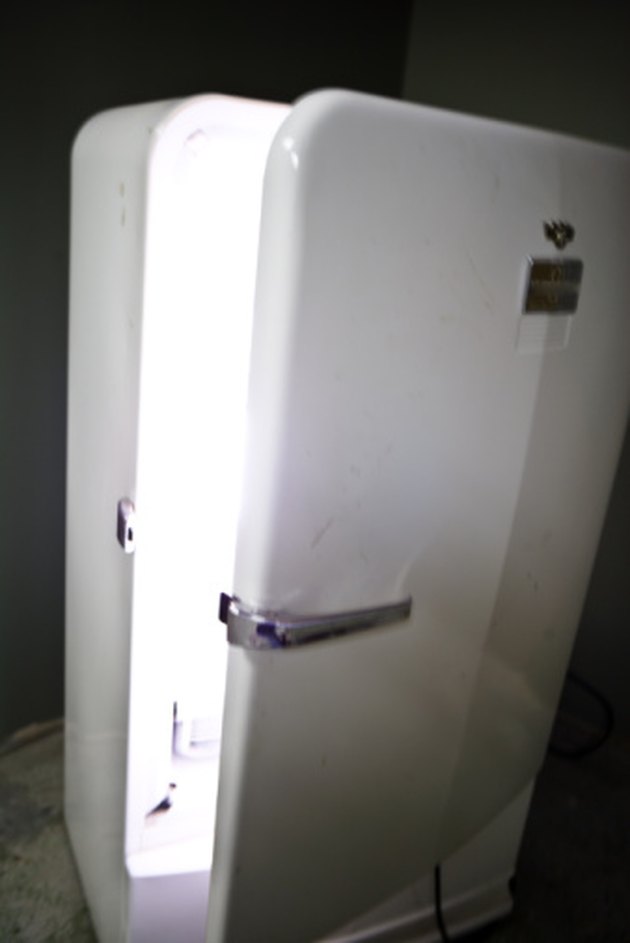 Step 1
Remove everything from inside the refrigerator. Examine the perishable items to see if you can determine the cause of the garlic smell.
Step 2
Wash the inside of the refrigerator with warm and soapy water. Remove the shelves and drawers if possible and wash them in the sink. This will remove dirt and debris from the refrigerator.
Step 3
Create a solution that consists of one part white vinegar with one part water. Soak a washcloth in the solution and wipe down the inside of the refrigerator. The vinegar will neutralize the garlic smell.
Step 4
Dry the refrigerator with a towel. Place an open box of baking soda inside the refrigerator. The baking soda will absorb the garlic smell.
Step 5
Soak a cotton ball in vanilla extract. Place the cotton ball in the refrigerator to remove any lingering smells that may remain.
Step 6
Replace the food inside the refrigerator. Allow the baking soda to absorb the odors.