Whirlpool has manufactured kitchen appliances in the United States for more than 75 years. Some of their latest refrigerators contain such innovations as frost-free operation, touch controls and built-in ice makers. These ice makers continually supply ice to a tub located in the refrigerator's freezer compartment. Removing a Whirlpool ice maker, whether for repairs or replacement, isn't a difficult task. These ice makers are all powered by electricity, so always exercise caution while working.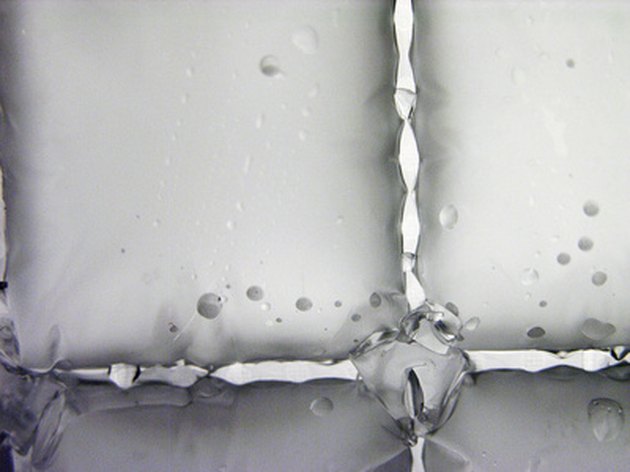 Step 1
Turn off the power to the refrigerator by unplugging it or turning off power to the circuit where the refrigerator is installed. Remove the ice maker tub from the freezer.
Step 2
Tape down the sensor flapper with a piece of duct or electrical tape to keep it in place as you remove the ice maker.
Step 3
Spread the two hinges apart located on either side of the ice maker service cover door. Lift the door out of the slot. Unscrew the screw at the bottom right-hand side of the ice maker.
Step 4
Gently pull the ice maker on the installation tracks. You should be able to see the electrical harness at the rear. Lift up on the tab on the left side of the tracks. Continue to pull the ice maker out.
Step 5
Disconnect the icemaker from the wiring harness by pulling the plastic plug apart. Do not grip the harness by the wires, as this could damage them.