Often associated with the ancient Chinese practice feng shui, lucky bamboo evokes a serene feeling to any space. Adequately caring for lucky bamboo will result in a tall, healthy plant.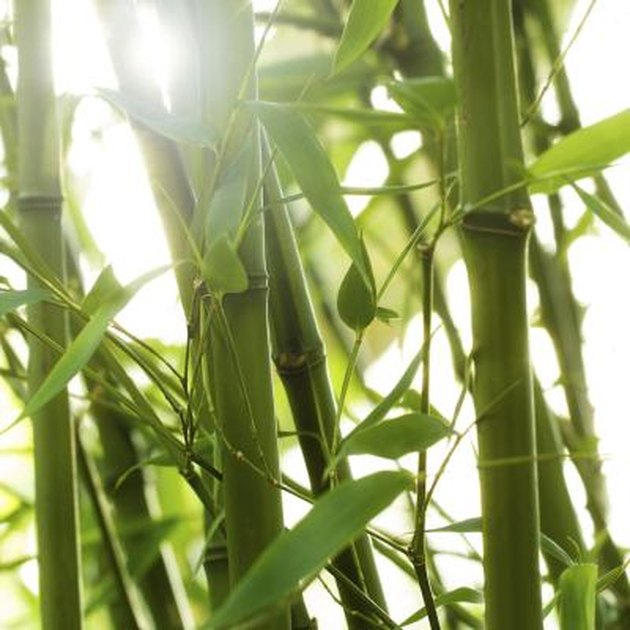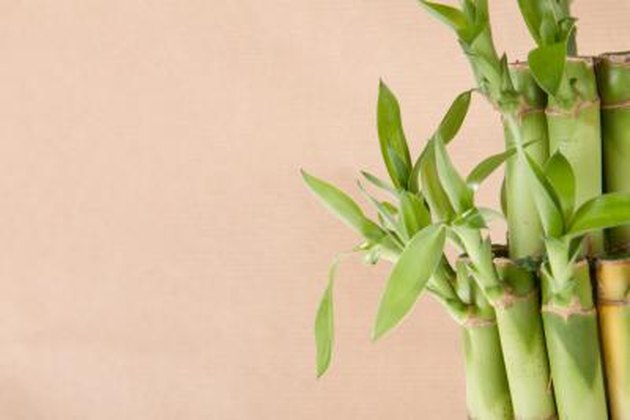 Water a lucky bamboo plant once per week using 1 to 2 inches of water each time, suggests Chiff.com. Administer water at the base of the cane, covering the roots.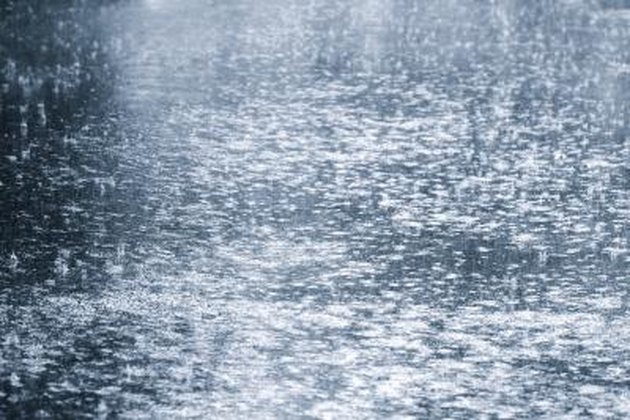 Lucky bamboo's leaves turn yellow-brown when the plant receives water containing too much salt or fluoride. To prevent discoloration, water a lucky bamboo plant using distilled water or rain water. Chiff.com recommends to avoid giving tap water to lucky bamboo because the salt and fluoride contents will damage the plant.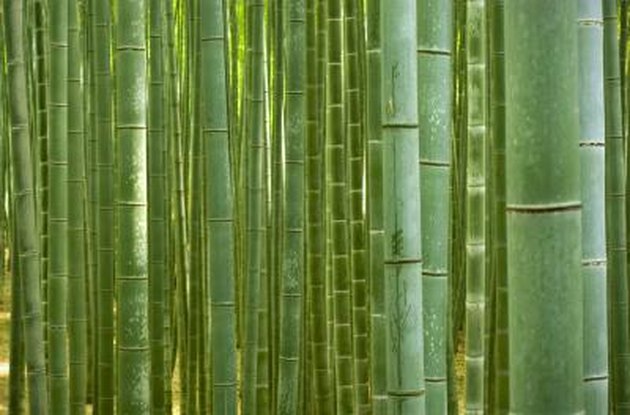 According to the Flower Shop Network, "soil should be kept moderately moist," not "soggy or dry." Inspect the soil before watering by inserting your finger an inch deep to check for dryness or oversaturation. Always plant lucky bamboo in a well-draining soil to avoid drowning the plant.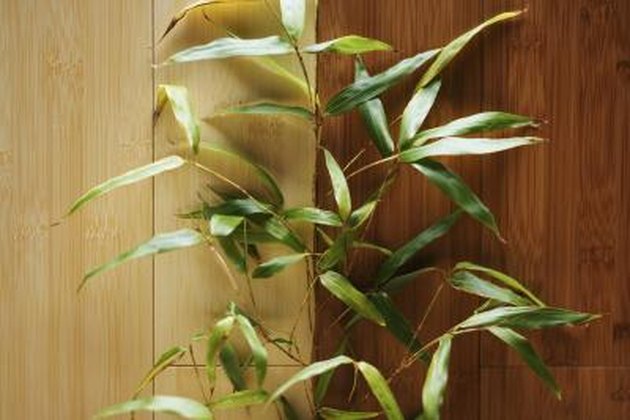 The Flower Shop Network suggests that, when growing lucky bamboo in a container of water, change the water completely every two weeks. If using tap water, let it sit in a container overnight, allowing the chlorine to evaporate, before adding the lucky bamboo. Remember to keep water levels consistent over time.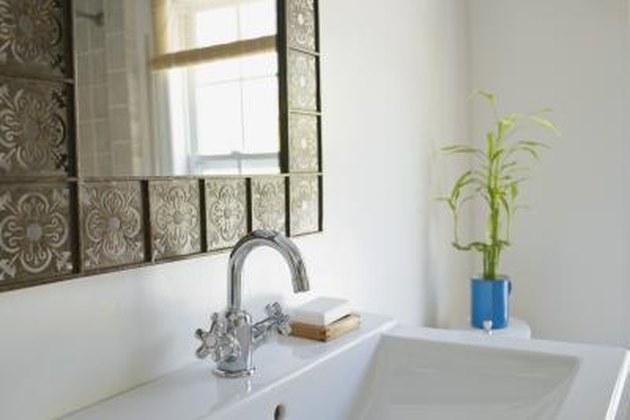 Lucky bamboo thrives in humidity. The Flower Shop Network advises that you mist lucky bamboo leaves and soil with water to maintain the plant in less humid environments.