The GE Monogram Ice Maker makes up to 50 pounds of ice per day, and automatically shuts off when the capacity bin reaches its 25-pound limit. In order to guarantee proper ice production, regular maintenance, such as routine cleaning, is a necessity. With the correct cleaning routine, you can keep your GE Monogram Ice Maker in top shape and ensure its longevity.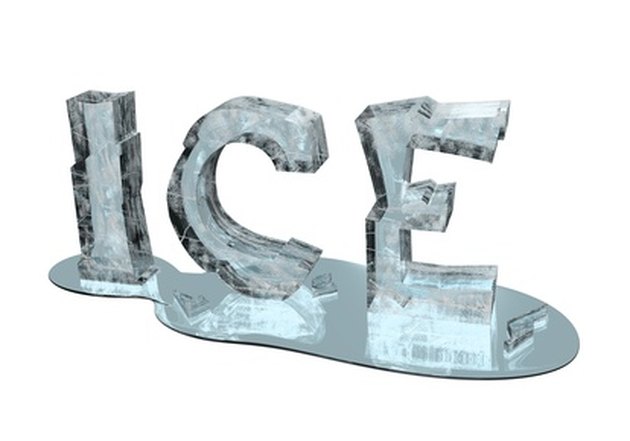 Step 1
Press the selector to switch to the "Off" position.
Step 2
Allow five to ten minutes for any ice to fall into the storage bin. Locate the drain cap at the bottom of the water pan inside the storage bin and unscrew, allowing the water to drain. Replace the drain cap.
Step 3
Pour one 16 oz. bottle of Nickel Safe Ice Machine Cleaner into the water reservoir. Fill the bottle twice with tap water and pour it into the water reservoir.
Step 4
Press the selector switch to the "Clean" position, and watch for the light to turn on. This indicates that the cleaning cycle is active.
Step 5
Wait 45 minutes for the indicator light to turn off, signaling the cleaning cycle is finished.
Step 6
Take off the drain cap from the water pan and check for any remaining cleaning solution in the water pan. Run the clean cycle a second time if you notice cleaning solution draining from the water pan.
Step 7
Press the selector to switch to the "On" position to resume ice production.