Things You'll Need
Sharp-to-tip scissors

Measuring tape

2-inch thick foam sheeting

Ticking fabric

Sewing machine

Pins

Curved hand upholstery needle

Heavy-duty upholstery thread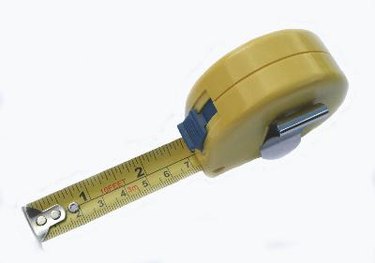 Pillow top mattresses help people with back problems rest better than they do on hard surfaces. Anyone who prefers a softer surface may also choose to purchase a pillow top mattress. These mattresses have an extra amount of padding to create the softness. However, the pillow top can wear and lose its fluffy feel. Pillow top mattresses can be ruined by pets or by children, who are subject to spills and bed-wetting. Some pillow tops unzip to remove for cleaning while others do not. If your bedding doesn't unzip, you may need a new mattress or you may have to remove the pillow top.
Remove the Pillow Top
Step 1
Examine the pillow top mattress. Raise the edges to locate a zipper. If present, the zipper will go all the way around the mattress. Unzip the zipper to remove the pillow top. If you do not see a zipper, your pillow top does not remove and reattach. Taking your pillow top off will be done with scissors and is permanent and irreversible.
Step 2
Raise the edge of the pillow top to reveal the seam holding it onto the mattress. Snip the seam close to the pillow top fabric with the scissors. Continue snipping all the way around the perimeter of the mattress.
Step 3
Roll the pillow top into a bundle from side to side. The mattress coils are visible. Get rid of the pillow top.
Recover the Mattress
Step 1
Measure the mattress width and the length.
Step 2
Cut 2-inch foam sheeting to the dimensions of the mattress measurements. If your sheeting is not wide enough, add widths together until you have the required width.
Step 3
Place the sheeting on the mattress. Secure the sheeting to the mattress fabric with a large stitch placed every 12 inches. This will prevent the sheeting from shifting while you cover it.
Step 4
Add 2 inches to the length measurement and add 2 inches to the width measurement. Cut your ticking fabric to these dimensions. Stitch the fabric together with your sewing machine to achieve the required measurements. Press the seams open.
Step 5
Place the ticking fabric on top of the sheeting with the right side up.
Step 6
Begin at the foot of the bed. Whipstitch the fabric to the mattress cover with a curved hand upholstery needle and upholstery thread. Stitch across the entire foot of the bed.
Step 7
Progress to the head of the bed. Pull the fabric tight and pin in place. Whipstitch this seam to the mattress cover.
Step 8
Move to the right side. Pull the fabric down to position and pin in place. Whipstitch down the length.
Step 9
Pull the left side tight and secure in place with pins. Whipstitch the length.
Tip
Once your bed is recovered, consider purchasing a removable pillow top pad.